Rated Excellent
Alicante Airport Parking
We have 26 trusted car parks to choose from at Alicante
Number of Car Parks
Best Priced per day
Best Rated Car Park
Closest Car Park
26
APARKING ALICANTE - Shuttle

€1.68

Victoria Parking Alicante Airport
VIP Parking - Meet and Greet (basic wash)

0.00 Km
How to book Alicante airport parking
To begin the quick and easy booking process with ParkVia, simply enter your travel dates in the search box to check availability. You can then choose from a wide selection of parking spaces available at on-site and off-site car parks near Alicante airport.
There're only 3 simple steps when booking with ParkVia:
Step 1: COMPARE. Quickly and easily compare prices, services, reviews, availability and distance from the terminal. Find secure long or short-stay parking in indoor or outdoor airport car parks.
Step 2: BOOK. Choose the best parking space for your needs. Shuttle bus transfer, car valet and other services are available. Pay securely online and get the best price guaranteed.
Step 3: PARK. Enjoy peace of mind with a guaranteed parking space for your trip. Just show your booking reservation on arrival.
What our customers say about parking at Alicante.
Compare Parking at Alicante
View and compare approved car park operators at this location
Car park map
Find the most conveniently located Alicante car parks.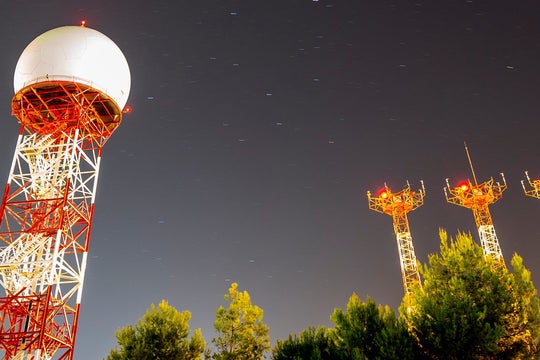 Compare Car Parks for Parking at Alicante Airport
With over 24 partnered car parks to choose from, we offer a wide range of options to suit your parking needs. You can easily book your parking space before your journey, ensuring a smooth start to your travel experience. We pride ourselves on our excellent service and customer satisfaction. With over 3,200 reviews from our satisfied customers, we have a 4.87 out of 5 rating.
If you're looking for indoor parking at Alicante Airport, we have you covered. Our partnered car parks offer safe and secure indoor parking options to protect your vehicle from the elements. You can rest assured that your vehicle will be in good hands while you're away. For those planning a long-term trip, we offer airport parking at Alicante for extended periods. Our long-term parking options are a cost-effective solution, providing you with peace of mind knowing that your vehicle is safe and secure while you're away.
On our website, we understand that finding the perfect parking space is essential, so we have curated a list of our top-rated partnered car parks for Alicante airport parking. Victoria Parking Alicante Airport, NOROPARKING Alicante, and Ecoparking - Alicante Airport are our top three recommendations for your parking needs. These car parks have been rated highly by our customers for their excellent service and security measures.
So, whether you're travelling for business or pleasure, we've got your parking needs covered. Book your parking space with us today and enjoy a stress-free start to your journey!
Flying from a different airport? Find parking in Malaga or Barcelona.
Cheap Parking at Alicante Airport
We have partnerships with providers, enabling us to offer fantastic prices on a range of parking options, including traditionally premium products such as meet and greet or individual transfers.
By booking your airport parking at Alicante in advance with us, you can enjoy the lowest rates available. Our book-in-advance rates are fantastic, and we highly recommend booking as early as possible to secure the best deals. With our user-friendly booking platform, you can easily select the dates and times of your parking reservation and choose from a range of available options.
We are confident in our competitive pricing, which is why we offer a best-price guarantee policy. This policy means that you will never pay more for your parking when booking with us than you would have paid when booking directly with the car park. If you find that you could have gotten it cheaper, let us know, and we will refund you the difference. With our best price guarantee policy, you can book your parking with confidence, knowing that you're getting the best deal.
We believe that our customers should have access to high-quality parking options at affordable prices. Our partnerships with providers and our commitment to offering the lowest rates make us the go-to choice for airport parking in Alicante. So why wait? Book your parking with us today and enjoy the peace of mind of knowing that you're getting the best deal!
Terminal Parking Alicante Airport
Alicante Airport has three terminals that have regular transportation for travellers. These terminals are situated within the New Terminal Area (NAT) building, which serves as the primary hub for passenger activity at the airport.
ALC Valet Parking Undercover is a covered car park that provides a range of convenient services, including car servicing and meet-and-greet servicing, also known as a car valet. With this service, a member of staff will meet you upon arrival and take care of parking your car, allowing you to proceed with your journey without delay. The car park's drivers are insured for your peace of mind, and the surface is paved for easy manoeuvring.
To ensure a hassle-free experience, we suggest taking into account the distance between the car park and the terminal and arranging any necessary transfers ahead of time. We advise booking transfers or making arrangements for them before arriving at the car park to avoid any unnecessary delays. This can help you plan your trip efficiently and arrive at the airport with ample time to spare.
Shuttle bus transfers and other parking services at Alicante airport
ParkVia provides a selection of car parks at Alicante airport, most of which offer shuttle transfers to the airport terminals. These transfers are typically scheduled but may also be available at regular intervals. To optimize your visit, it is recommended that you verify shuttle times directly with the car park.
In addition, many of the car parks at Alicante airport offer a range of additional parking services. With a diverse selection of options available, you can choose the ones that best meet your needs.
Parcar Alicante and Aparkate Meet and Greet are among the car park operators at Alicante airport that provide convenient meet-and-greet services to travellers. With this service, you will be met by a friendly and professional staff member at a pre-arranged pick-up point at the airport. You can then hand over your car to the staff member, who will ensure that it is parked safely and securely for the duration of your trip. This hassle-free service is designed to help you save time and effort, so you can focus on enjoying your journey with peace of mind.
Tips on parking at Alicante Airport
When reserving a parking space at Alicante Airport, it's important to decide whether you prefer indoor or outdoor parking for your car. Opting for indoor parking will shelter your vehicle from weather conditions and leave it in a pristine condition, while outdoor parking is usually cheaper, but may leave your car exposed to the elements.

You will need to consider short or

long term parking Alicante Airport

when you book your parking space as they have a rate difference. With long term parking covers periods longer than 3 days and holds more competitive rates whereas short term parking, they are calculated by the day because they cover fewer days.

If you are planning to use the shuttle service, it's recommended to arrive at the airport three hours prior to departure on the day of your arrival. However, if you plan to use the valet parking service, you can aim to arrive two hours before your flight's scheduled departure.
About Alicante Airport
Alicante Airport, also known as Alicante-Elche Airport, is a modern and bustling airport located in the province of Alicante, on the southeastern coast of Spain. It is the fifth-busiest airport in Spain, serving millions of passengers each year.
The airport is well-connected to the surrounding areas, with excellent transport links to the city of Alicante and other popular destinations along the Costa Blanca. It offers a range of facilities for travellers, including shops, restaurants, cafes, and duty-free outlets, as well as free Wi-Fi throughout the airport.
Alicante Airport serves a wide range of airlines, including major international carriers such as British Airways, Lufthansa, and Air France, as well as low-cost carriers such as Ryanair and EasyJet. It offers flights to destinations across Europe and beyond, making it an important hub for travellers from all over the world.
Stay connected to receive exclusive deals & offers
Something went wrong.
Thank you!