All our car parks have anti-covid measures
Best Priced per day
Park and Depart Extra Value- Aberdeen Airport
£11.23
Closest Car Park
Short Stay Supersaver- Aberdeen Airport
0.18 Km
Parking your car at Aberdeen Airport
ParkVia offers an easy solution for travellers looking for Aberdeen airport parking, with choice and convenience as part of the package. With ParkVia, you can choose the best parking option for you in advance and secure your space in minutes by booking through our website.
It's simple: set the dates and times of your stay in the booking form above to reach a personalised quote for Aberdeen airport parking. The results show you all available options for your stay and the prices. Compare features, services and location and choose the car park that best suits your needs. A few details go into the booking form and you're done!
Aberdeen airport parking needn't be difficult, or expensive - it takes just 3 easy steps to secure your parking space today, and get your journey off to a smooth and stress-free start. Our customer service team is also on hand to help you with booking. So don't wait, choose your Aberdeen airport parking today with ParkVia!
What our customers say about parking at Aberdeen.
Rated 4 out of 5 based on 4 reviews from customers that booked at Aberdeen Airport with us.
Absolutely no problems until it came to leaving the car park. I have used Parkcloud twice to park at Aberdeen. On both occasions using different cars I was asked to pay by the machine before I could get out. I was stuck at the checkout and had to contact the parking staff and prove that I had booked in that carpark. Luckily I had kept the paperwork which I printed off. On the both occasions it was very inconvenient and particularly on the second occasion I was delayed for over 10 minutes leaving the car park before the staff were satisfied that I had booked parking. Apparently they had no recard of my having booked and had to contact parkcloud.. I was not satisfied! They are okay
Sadly on exit from the carpark the barrier machine told me I still had to pay £198!! As you could imagine I was so shocked at this but thankfully I had printed off my email and the staff sorted this out, it could have been very frustrating for other drivers as I had to reverse and park up to sort it out. I hope this was a one off. I was very disappointed about what happened
CORNEL VALENTIN
10 September 2018
I have paid carpark weekender online i was happy with the price (30£) i paid that and when i left the parking i had to pay anoyher 73£ ... kinda dissapointed
Cameras didn't pick up my plate had to phone. They took a long time to answer.
Compare Parking at Aberdeen.
View and compare approved car park operators at this location
Car park map.
Find the most conveniently located Aberdeen car parks.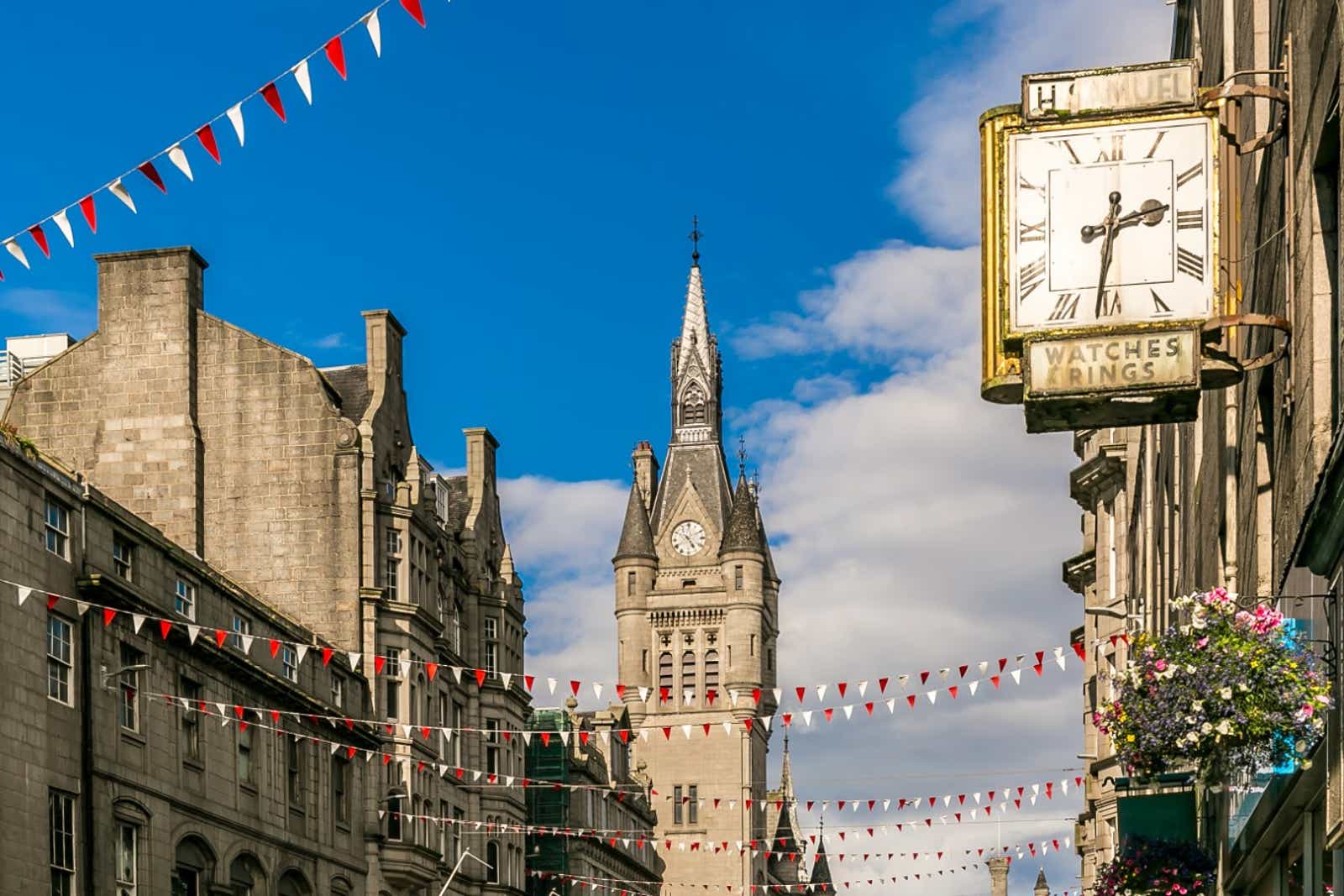 Aberdeen Airport Information
Aberdeen airport is located close to the city of the same name in Scotland. A medium sized airport, it welcomes several million passengers each year, travelling domestically and internationally.
Regular flight are available from Aberdeen airport to destinations in northern Europe, including the Netherlands and Scandinavia. Seasonal flights are also offered to destinations in southern Europe, in particular in Italy, Spain, Greece and Turkey.
The airport opened in 1934, and was used as an RAF station during the 2nd World War. After 1948, it ran a number of civil flights and operated flights to the Northern Isles of Scotland. During the expansion of the oil industry in the North Sea, the airport found itself an important link for workers and engineers.
Image credit to Robert Orr on Flickr
Stay connected to receive exclusive deals & offers