All our car parks have anti-covid measures
Best Priced per day
APH - all terminals - Flex
£8.70
Book Gatwick parking
As one of the UK's largest international airports, Gatwick offers a wide choice of airport parking for different purposes. Parking in Gatwick airport includes Short Stay for short trips and Long Stay parking with regular shuttle buses to the terminals. You can also book Premium Parking with terminal access via a covered walkway and wider parking bays - perfect when you have lots of luggage and need quick and easy access to the terminal. With Premium Valet Parking (outside the south terminal) a professionally-trained member of staff will park your car in a secure storage area, so you can save time. Even saving just 5 minutes can mean the difference between getting on your plane or being stuck at the airport. Gatwick Airport's Long Stay car parks also include a free shuttle bus every 12 minutes and Family and Blue Badge bays. With Short Stay parking, you'll reach the terminal in just 5 minutes by foot.
What our customers say about parking at London Gatwick.
Rated 4.8 out of 5 based on 122 reviews from customers that booked at London Gatwick Airport with us.
Very straightforward and convenient service.
Was excellent I recommend .
Razvan-Costica
05 January 2023
verry good value for money
Number plate was not recognised on exit, which caused something of a panic attack with the driver. Handled by the remote staff though, so all otherwise good.
Very easy service to use, disappointing Website, on completion of my booking it said it hadn't worked so I did it two more times and was charged 3 times!!! They refunded it though not straight away.....
Compare Parking at London Gatwick.
View and compare approved car park operators at this location
5 - 10 Min to airport

24 Hour

Secure

Perimeter Fence

CCTV

Park Mark Award

Night Patrol

Shuttle Bus

Anti-Covid Measures
10 - 15 min to airport

Park Mark Award

CCTV

24 Hour

Barrier Entry

Free Transfers

Shuttle Bus

Disabled Parking

Anti-Covid Measures
24 Hour

CCTV

Night Patrol

Perimeter Fence

Secure

Meet and Greet

Anti-Covid Measures
24 Hour

Uniformed Drivers

Insured Drivers

Perimeter Fence

CCTV

Park Mark Award

Barrier Entry

Anti-Covid Measures
2 min by walk to airport

24 Hour

Secure

Perimeter Fence

CCTV

Park Mark Award

Night Patrol

Shuttle Bus

Anti-Covid Measures
7 - 12 min to airport

24 Hour

CCTV

Night Patrol

Secure

Shuttle Bus

Keep Your Car Keys

Anti-Covid Measures
24 Hour

Secure

Perimeter Fence

CCTV

Park Mark Award

Night Patrol

Meet and Greet

Anti-Covid Measures
5 - 10 Min to airport

24 Hour

Secure

Perimeter Fence

CCTV

Park Mark Award

Night Patrol

Shuttle Bus

Anti-Covid Measures
Gated Entry

Secure

Night Patrol

Meet and Greet

Perimeter Fence

Park Mark Award

Anti-Covid Measures
Car park map.
Find the most conveniently located London Gatwick car parks.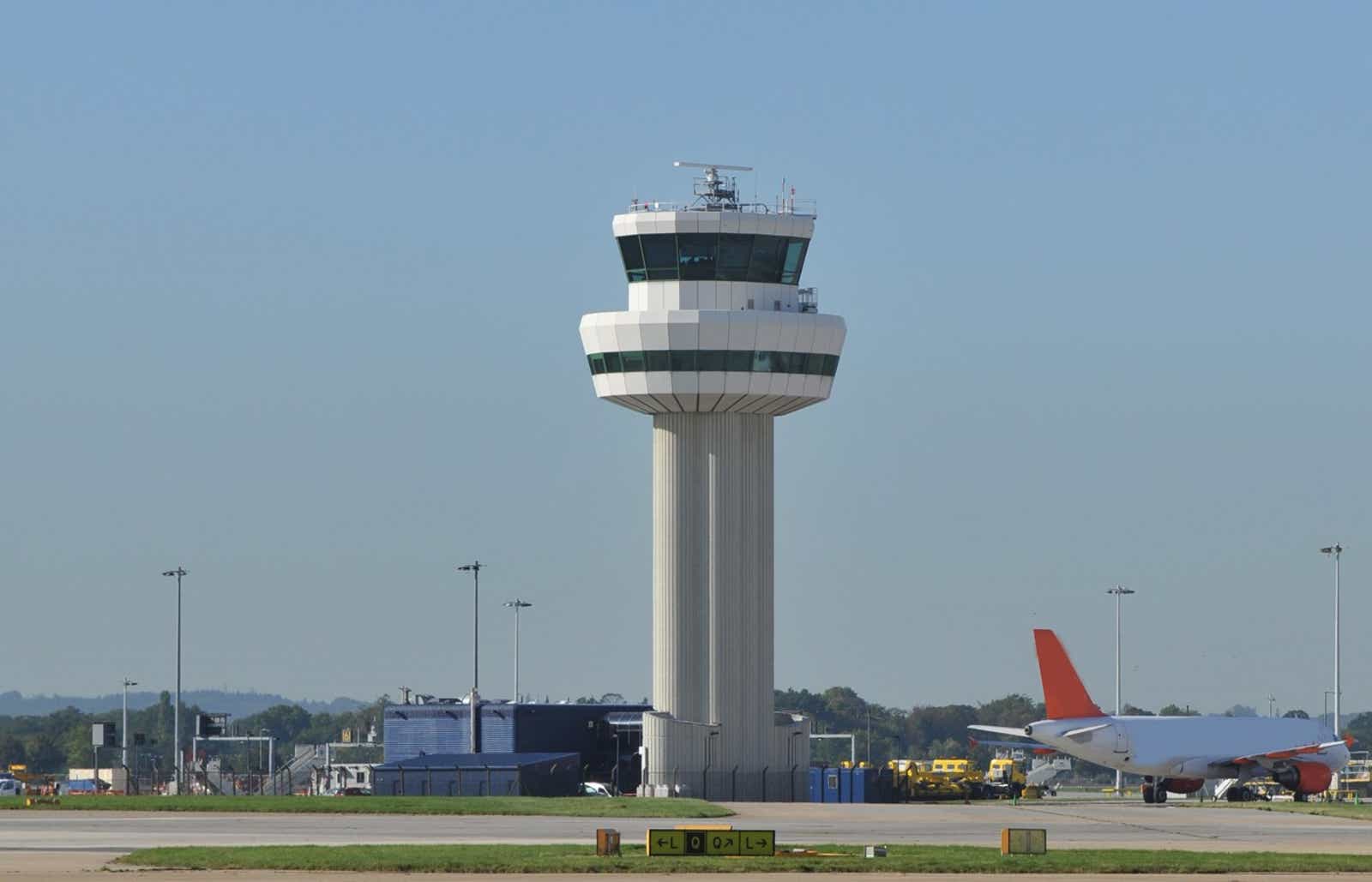 Parking At Gatwick Airport
Before you book your Gatwick airport parking, it's always a good idea to read the reviews and ratings of car parks. Find out what people have been saying about the parking facilities, the customer service, and anything else that might be relevant. Pay attention to the overall rating, as this will give you a more representative idea of customers' experiences, so you can make an informed decision. Expect to see a mixture of positive and negative comments in these reviews. Read any negative comments closely and see if the customer service team has responded. If there has been a response, this indicates that the facility is doing its best to resolve any problems and improve its customer service.
For details on parking options at Gatwick Airport, here's a quick comparison table below. You can compare everything from opening hours to transfer times, proximity to the terminals, disabled facilities, cancellation options and security. Popular options for parking at Gatwick airport include the Ace Meet and Greet, Gatwick Airport Parking and Hotels (APH), I Love Meet and Greet, Help Me Park, and Purple Parking Gatwick. You'll also find an extensive selection of hotels with parking facilities and airport shuttle buses. Popular choices within 1 mile of the airport include the Sofitel London Gatwick, the Gatwick Turret Guest House, the Corner House Hotel Gatwick, and the Gatwick Belmont.
Getting the best value for money on your airport parking in Gatwick is important – but you also need to consider convenience, safety, security and transfer times as well. For example, if you're really pushed for time and have a lot of luggage to carry, choosing a premium parking option could save you a lot of hassle. Likewise, if you're a family with young children, choosing a car park that's closer to the terminal may also be more practical. You can also make big savings by booking well in advance.
Cheap Airport Parking Gatwick
If you book your Gatwick airport parking in advance, you could save up to 60% compared to paying on the same day. To find the best deals for cheap airport parking in Gatwick, choose your vehicle drop-off and pick-up dates, then click 'Search'.
About Gatwick Airport Parking
While Gatwick Airport has a choice of on-airport parking available, why not make life easier by taking advantage of a Meet and Greet service and cut out dealing with transfer times and shuttle buses? ParkVia offers you a more convenient service with value-for-money off-site Gatwick Airport parking Meet and Greet operators.
With the options offered on our website for Gatwick airport parking, you avoid the hassle of parking your car on your own at the second largest airport in UK, where you could be some distance from the terminal. Instead you head straight to your flight's terminal where a driver of the company will meet you and take care of the rest. Peace of mind is provided with a Meet and Greet service, and your car will be parked in a secure compound near the airport.
Booking parking at London Gatwick is better done in advance to guarantee your parking space. Take advantage of our easy and convenient Gatwick Airport parking option, and pre-book your space now. Get a free quote by selecting the dates and hours of your travel on the booking form on ParkVia. For more information about the booking process, please visit section 'How do I book?' on our website
Gatwick Airport Information
London Gatwick is the second busiest international airport in the UK, welcoming more than 34 million passengers every year. Gatwick Airport offers the best point-to-point connectivity in Europe, and services more destinations than any other airport in the UK. The airport is main hub for some of the most successful low cost airlines, and serves as an important base for charter operations.
The airport has two terminals, North and West, which cover an area of more than 250.000 sq. metres. Both terminals offer a variety of shops and restaurants airside and landside. The airport provides a range of facilities, including special lounges for business as well as leisure travellers.
Stay connected to receive exclusive deals & offers