Open Parking Alicante Airport
All our car parks have anti-covid measures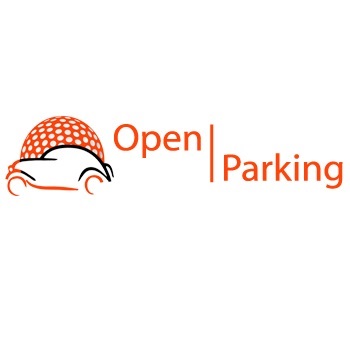 Car parking service with shuttle bus transfers to the airport at the highest quality standards in the sector.
Open Parking Alicante features:
* Privately owned premises located just 1 kilometre away from Alicante Airport and with a surface area of 8,000 m2.
* Safe and secure car park with qualified staff who between them speak several languages (English-Spanish-German).
* No need to leave your car keys at the car park.
* Recently refurbished premises offering a great parking solution for drivers visiting Alicante Airport.
* Cheap parking at the airport.

BOOK A PARKING SPACE: Finding a car park slot at Alicante Airport during holiday season (summertime, Holy Week or Christmas) is a challenging task. Why not book your car park now at OPEN PARKING ALICANTE?

ABOUT THE COMPANY:
OPEN PARKING ALICANTE is part of OPENCAR RENT A CAR which was set up in 2000. OPENCAR RENT A CAR is a successful car-hire organisation which provides a high quality service to its loyal customers. As a result, OPENCAR RENT A CAR is one of the most successful car rental companies in the Costa Blanca area. Due to the volume of demand from travellers using Alicante airport, OPENCAR RENT A CAR has now established itself as a new leader in providing solutions to parking problems.

Traditional Parking Service: Drive straight to the car park which is easy to find. A courtesy minibus is included in the price and provides return transfers to and from the airport with a minimal waiting time. You do not need to leave your car keys with the staff; your car will not be moved while you are away. Book via the internet:
---
You can rest assured that your car will be well looked after during your absence.
COSTS:
* Get a quote and book a car park slot using the blue window on the right hand side of the screen.
* Select the dates and times when you want to drop off and pick up your car. The amount indicated is the total cost in Euros.
ADDITIONAL SERVICES FOR YOUR CAR:
OPEN PARKING ALICANTE offer a range of services in addition to car parking. See below for a list of some of the services available and feel free to speak with the car park staff directly in order to get a quote:
* Car wash (exterior and/or interior).
* Spanish MOT, called an ITV.
* Motor mechanics.
* Repairs to bodywork - paintwork, chips and scratches.
* Licensed towing services.
CAR PARK CHARGES:
To obtain a quote and check availability please use the blue window search engine. Select the dates and times that you want to drop off and pick-up your car.
For the traditional standard parking service the price includes one drop off and one pick up (ie one return transfer to and from the airport). Six month contracts include 5 drop offs and 5 pick ups, and annual contracts include ten of each. Each drop off and pick up over and above the agreed number will be charged at an extra €10.
COMPREHENSIVE SERVICES FOR YOUR VEHICLE:
Open Parking offers a comprehensive package beyond simply parking your car, including a wide range of services to assuage any concerns you may have.
Please discuss the various services with the Open Parking staff when you drop off your vehicle if you want more information about the options detailed below :
:
* Exterior car wash
* Interior car cleaning
* Technical inspection of the vehicle (ITV)
* Motor mechanics (various tasks)
* Paintwork and bodywork
* Licensed towing services.
WORK OUT THE COST OF YOUR BOOKING:
The breakdown cost of services is shown on the last page of your booking.
Directions
You will receive a booking voucher containing the car park's address and telephone number, along with any relevant instructions and directions, upon confirming your reservation.
To view the location of the car park, please see the map on the website.
Features
Barrier Entry

Night Patrol

Free Transfers

CCTV

24 Hour

Shuttle bus

Anti-Covid Measures
Customer Reviews
Bernd
Saturday, March 21, 2020

Über ihre Adresse war es uns mit dem Navi nicht möglich den Platz zu finden. Haben dann ihre Website geöffnet und über Google Maps den Platz gefunden. Ansonsten alles bestens.
Carmen
Sunday, December 8, 2019

Rolf
Sunday, December 1, 2019

Philip
Wednesday, October 9, 2019

Philip
Wednesday, September 4, 2019

Very pleased with the service and will be using them again for our next trip.
Jessie
Friday, September 2, 2016

Very good service, would use again
Rolf
Monday, February 15, 2016

The best parking at Airport Alicante
Rolf
Tuesday, December 1, 2015

Open Parking verspricht nicht nur den kompletten Service sondern hält auch was versprochen wird.
Allan
Tuesday, July 7, 2015

Willem
Wednesday, May 27, 2015

We have been clients of yours for a long time and have never had a reason to complain. Your service is really impeccable
Quiteria Francisca
Friday, January 9, 2015

Excelente atención y puntualidad
Willem
Wednesday, January 7, 2015

We have used your services for a number of times now and have always been happy with the service you offer.
ROBIN
Tuesday, May 13, 2014

As always a dependable and secure service.
allan
Monday, April 21, 2014

Willem
Monday, April 14, 2014

Service was absolute perfect. Polite staff.
ROBIN
Thursday, March 20, 2014

Very friendly and efficient staff. Never have to wait long for collection. A good service.
Carlos
Monday, February 10, 2014

We were very pleased with the service and we would use you again.
JUAN FRANCISCO
Thursday, January 16, 2014

Es la primera vez que he utilizado sus servicios, y lo volveré a hacer, porque no me imaginaba que fuese todo tan fácil de hacer, tanto la reserva como el servicio ofrecido una vez llegados a sus instalaciones. El transporte a la terminal es inmediato y la recogida a la vuelta fue puntual y sin problema ninguno. También destacar el carácter y amabilidad de los trabajadores, tanto del de la salida como del de la llegada.
Terence
Tuesday, January 7, 2014

Very good service and prompt collection from airport. Would recommend you to anyone.