All our car parks have anti-covid measures
Best Priced per day
Euromijas Malaga Parking Open Air
€2.17
Best Rated Car Park
Red Parking Malaga Airport
Closest Car Park
WoW Parking Low Cost - Meet and Greet
0 Km
About Malaga airport parking
By using ParkVia you can easily pre-book your Malaga airport parking for whatever duration of your stay. We understand that airport parking is personal and everybody has different needs when finding the most suitable parking for you. That's why ParkVia covers all bases and offers official and off-site car parks where both short term and long term parking at Malaga airport are available. We also offer other avenues such as park and ride, all situated at close distances from the airport, as well as meet and greet areas, local car parks and taxi access and even valet parking for those wanting to access some extra special treatment.
The earlier you book your parking, the more cost effective price you will be able to access. Either open air or undercover parking is available, therefore, we recommend to compare, choose, book and secure the right parking for you at Malaga airport now.
What our customers say about parking at Malaga.
Rated 4.87 out of 5 based on 11335 reviews from customers that booked at Malaga Airport with us.
Our car was in a better condition than we left it as we also booked the complete clean.
Parking muy eficaz y económico (si haces la reserva). 4 días me salió por 24 €. Sin duda repetiré.
El personal fue bastante desagradable no con nosotros, si no con un usuario que vino con nosotros. Además al llegar al recoger el vehículo tal cómo entramos nos apresuraron a decir el importe a pagar. Ni dejar las maletas en el suelo me dio tiempo
Christopher
30 April 2022
Was a shame I was told to wait in the wrong location for pick up
La cosa solamente que fue una decepción fue la furgoneta que nos llevo fue muy incómoda porque se vibro todo el viaje.
Buena experiencia y el personal muy amable. Lo recomiendo 100%
Fabio Alberto
27 April 2022
En el turno de noche madrugada en lo posible, deberían poner mínimo dos personas en ese turno, uno en la oficina y otro en furgoneta, en mi caso llegué para dejar el coche a las 5 de la mañana y no había nadie en el parking otras personas y yo tuvimos que esperar a que el conductor de la furgoneta regresara del aeropuerto para hacer los dos trabajos, recibir coches y traslado al aeropuerto, se ha esforzado al máximo para cumplir, pero no está bien una sola persona para dos cosas al tiempo. Por lo demás bien, buen servicio y buen precio como siempre.
Compare Parking at Malaga.
View and compare approved car park operators at this location
Car park map.
Find the most conveniently located Malaga car parks.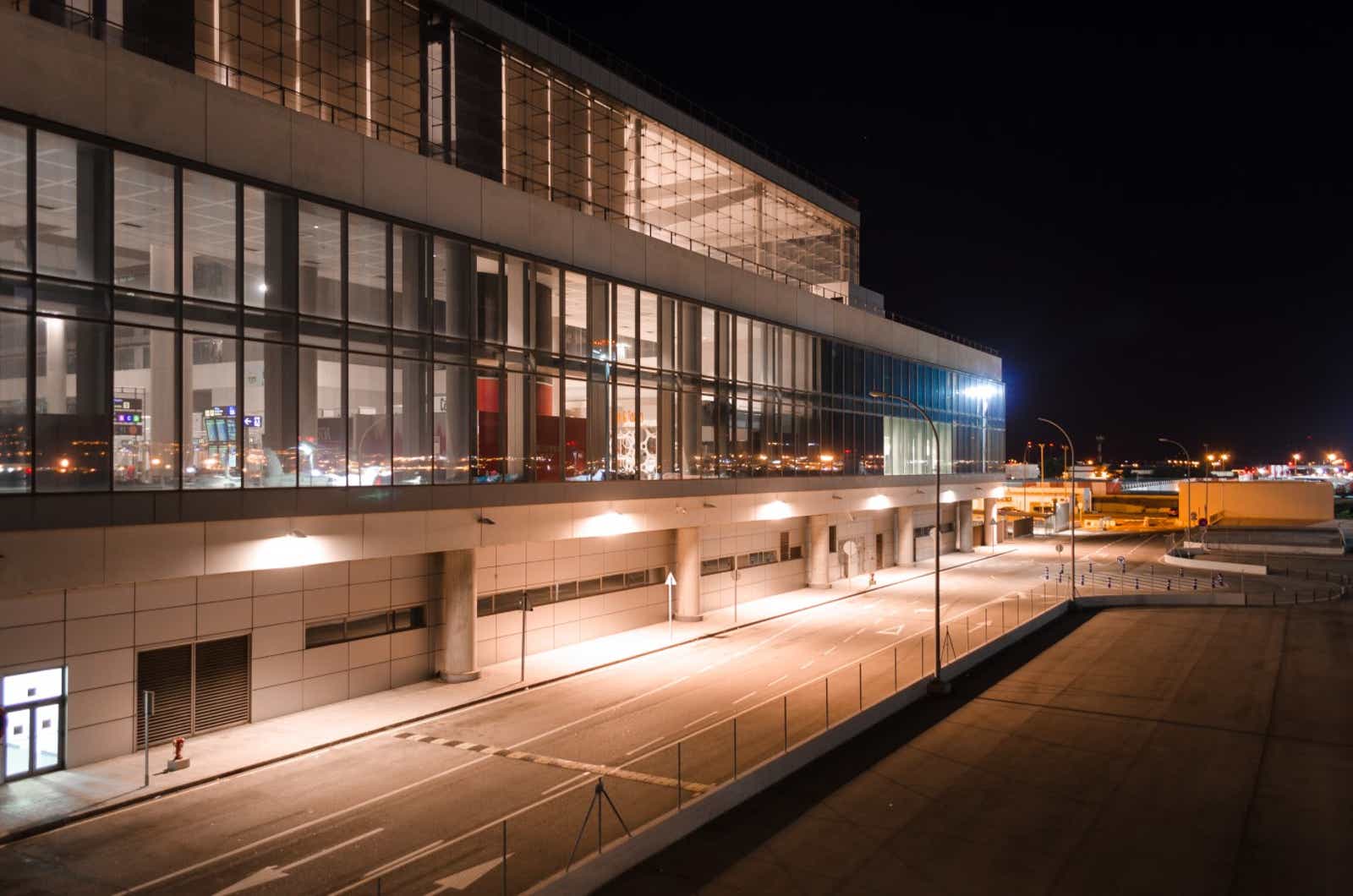 Malaga airport parking options
We work with a large number of car parks, both on-site and off-site to offer you choice of parking options to suit all budgets and requirements. On-site parking offers the greatest convenience, with some car parks being just a couple of minutes' walk to the terminal building. This is recommended for those travelling with children or with heavy luggage. Alternatively you can book off-site car parking at Malaga airport and enjoy a regular free shuttle service or individual transfers to the airport. Off-site parking is generally slightly cheaper; however, you will need to arrive slightly earlier before your flight.
All approved car parks available to book through ParkVia are secure, and when you book in advance you will be receive email confirmation that your space has been reserved. By booking in advance you will therefore save yourself the stress of having to find your parking space on the day and will have total peace of mind of the security of your vehicle when you are away.
Low cost parking at Malaga airport
To find cheap parking at Malaga airport it is strongly advised that you book in advance. This will give you the most choice and ensure that you are able to find the parking that best suits your budget. Additionally, when you book online in advance with ParkVia your guaranteed to pay no more than you would if you paid on the day of your flight thanks to our Best Price Guarantee, and you will usually save money.
At peak times the best parking at Malaga airport often books up far in advance, so don't wait to reserve your low cost Malaga airport parking today!
Malaga airport information
The airport is situated 11 kilometres south west of Malaga located within the Costa Del Sol, cities surrounding this include Torremolinos which is known for its perfect blend of a cosmopolitan town and a traditional fishing village.
Malaga airport is made up of 3 terminals; Terminal 1 is a back-up terminal for overflow, Terminal 2 officially known as Pablo Ruiz Picasso Terminal and Terminal 3 the newest addition. However, only Terminal 3 is currently fully operative, with arriving and departing flights on the three piers/concourses: B, C and D. terminal 2 and 3 are connected via a passway to make it as convenient as possible to pass through the airport if needed. Malaga airport works with 32 airlines which fly to and from this airport every day, 11 of which are available from the UK.
Stay connected to receive exclusive deals & offers