Milan Malpensa Airport Parking
All our car parks have anti-covid measures
Best Priced Car Park (7 days)
EuroParking Malpensa
€21.78
Best Rated Car Park
Mister Parking Malpensa Open Air Shuttle Bus
Compare parking at Malpensa Airport
As one of Europe's busiest airports, over 24 million passengers' use Milan Malpensa every year for business trips and holidays. If like many travellers you choose arrive at the airport by car, using ParkVia you will be able to find a hassle-free, quick and easy parking solution!
ParkVia offers a large choice of Milan Malpensa airport parking options that are secure, reliable, and also great value for your money. Although we offer a choice between both on-site 'official' car park spaces and off-site spaces, you can take peace of mind in the knowledge that all include CCTV monitoring, meaning that your vehicle will be monitored 24 hours a day.
If you require a covered or roofed parking space, you can choose this option. Usually Malpensa parking prices are comparable with, but our affordable service means that we only partner with spaces able to offer fair Malpensa parking prices.
Booking Malpensa parking needn't be a stressful experience, with extras such as car servicing and tyre checking often included in the cost.
Read on below to find out more information on Malpensa car parking costs.
What our customers say about parking at Milan Malpensa.
Rated 5 out of 5 based on 14339 reviews from customers that booked at Milan Malpensa Airport with us.
Sicuramente un ottimo servizio per velocità e disponibiltà. sicuramente da proporre
Molto soddisfatta del servizio. preciso e veloce. Parcheggio raggiunto facilmente con il navigatore.
Molto gentili e puntualissimi
Tutto perfetto anche la comunicazione via wapp
Aggiornate l'indirizzo quando inviate la mail di conferma! L'indicazione stradale del parcheggio porta alla vecchia sede park.
Compare Parking at Milan Malpensa.
View and compare approved car park operators at this location
Car park map.
Find the most conveniently located Milan Malpensa car parks.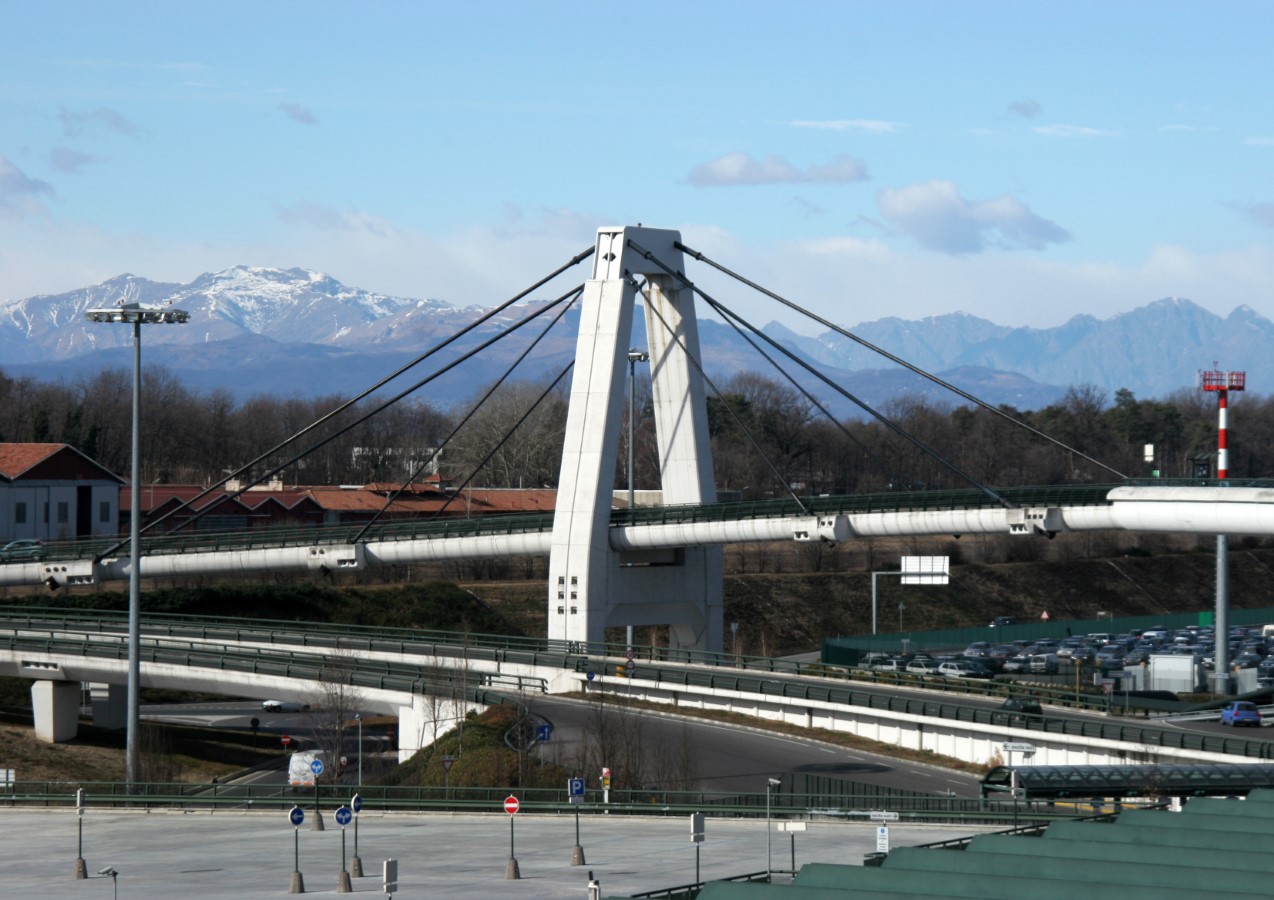 Cheap Parking at Malpensa Airport
Looking for cheap parking at Malpensa? If you're wondering at this point how much will Malpensa car parking cost or where you can find low cost Malpensa parking, you'll be pleased to know that with ParkVia you can save up to 60% on your booking when you purchase in advance online. Another tip for saving a bit of extra money is to remember that off-site parking is usually cheaper than on-site.
To guarantee that you pay the lowest price possible, we offer our Best Price Guarantee. This means that you can be assured that when you book with ParkVia you will never pay more for your parking that you would if you had turned up and booked on the day.
Additionally, thanks to our exclusive offers we can provide premium products, such as covered parking and valet, at extremely reasonable prices – how does that sound for taking the pressure off your trip?
Parking at Malpensa Terminal 1
As Malpensa has two terminals and two runways (with a dedicated cargo terminal), we want to make sure that you get the right space for your stay. All the official car parks at Milan Malpensa are well connected with just a short walk to T1, so if you're looking for low cost parking at Malpensa terminal 1 then we've got you covered.
If you book with one of our off-site car park operators, then a free shuttle service to terminal 1 will be provided, or with a premium meet & greet option then you will be able to park directly at terminal 1 on the day of your flight and collect your vehicle at the same location.
All of our approved car parks offer theft and fire insurance, free frequent shuttle transfers and secure CCTV.
Parking at Malpensa Terminal 2
Our low-cost parking at Malpensa terminal 2 offers safety, security and additional services, such as valet, such you need them.
If you want to park directly at Malpensa terminal 2 then the official P5 terminal 2 car park is a good option. Alternatively if you book with one of our off-site car park operators, then a free shuttle service to terminal 2 will be provided or with a meet & greet service you will be able to park and collect your vehicle directly at the terminal.
Malpensa terminal 2 can also be reached by a free shuttle service from terminal 1 which takes 15 minutes.
Malpensa Airport Parking Services & Options
From park and ride, to valet services, disabled parking and much more, we work with approved can park operators to offer you more than a simple space, whether you're looking for long term parking at Malpensa or short term parking at Malpensa.
Park and Ride at Malpensa
Some approved car parks on our website for Milan Malpensa airport parking are ideally situated within minutes of the terminal and have free shuttle bus transfer services operating to and from the airport. Some car parks allow you to keep your keys when you travel.
Malpensa Valet Parking
If you require a valet parking service, we offer a number of options in Milan Malpensa. From meet and greet, to time efficient transfers, valet parking leaves you with an incredibly stress-free experience, thanks to professional and friendly staff who are on-hand to help.
Here you can find the right valet car parking option for you.
Disabled Parking at Malpensa Airport
Some of our approved operators have Malpensa parking that is suitable for those requiring disabled spaces and access - just be sure to check with your chosen car park when booking.
Milan Malpensa airport information
Malpensa Airport is not only northern Italy's main airport but is the nation's second most important airport after Rome Fiumicino Airport. It consists of two passenger terminals which are 7 kilometres apart from each other. Terminal 1 is divided into 3 sections and handles the majority of passengers flying from Malpensa airport.
Milan Malpensa Airport is the largest airport of Milan and is also known as 'City of Milan Airport'. It consists of two terminals which serve domestic, international and intercontinental flights operated by major airlines worldwide. It serves as a hub for long-haul flights and low-cost carriers.
Stay connected to receive exclusive deals & offers