WIFI PARK CAR Aeropuerto de Málaga
All our car parks have anti-covid measures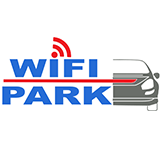 WIFIPARKCAR is a car park close to SOUTH Malaga AIRPORT ( LESS THAN 2 MINUTES DRIVING) .barrier entry, free transfers with WIFI (free) , perimeter fence, shuttle bus. Distance to airport 1,4 km, 24h surveillance.
WIFIPARKCAR is a car park close to SOUTH Malaga AIRPORT ( LESS THAN 2 MINUTES DRIVING) .
1.-Free transfers between the car park and the airport operate in both directions,
2.-All vehicles are secured from the moment they are left in the car park.
Directions
You will receive a booking voucher containing the car park's address and telephone number, along with any relevant instructions and directions, upon confirming your reservation.
To view the location of the car park, please see the map on the website.
Features
CCTV

Night Patrol

Insured Car Park

Shuttle bus

Perimeter Fence

Uniformed Drivers

Anti-Covid Measures
Customer Reviews
Eduardo
Tuesday, November 30, 2021

Bernhard
Monday, November 22, 2021

David heckford
Tuesday, November 16, 2021

Silvia
Monday, November 15, 2021

Leila
Monday, November 15, 2021

Tuve una avería en el coche y llame temprano para avisar que al final no iba a necesitar los servicios y pasaron literalmente de mi, ni te ofrecen posibilidades ni nada, te fastidias. Deja mucho que desear, la próxima vez reservaré con los que ya conozco por wassap y no me arriesgaré a perder dinero otra vez.
Carlos
Thursday, November 11, 2021

Excelente. 100 % recomendable
Raquel
Saturday, November 6, 2021

elena
Thursday, November 4, 2021

Jose Manuel
Wednesday, November 3, 2021

patricio de 10, buena gente
luc
Tuesday, November 2, 2021

Ricardo
Monday, November 1, 2021

Patricio fue un conductor ejemplar y muy atento a nuestras necesidades. Nos dio buena conversación y fue súper agradable. Totalmente recomendado.
Zakria
Friday, October 29, 2021

Mari Carmen
Tuesday, October 26, 2021

Tuvimos que pagar dinero en efectivo al llegar. El personal no nos cogía el teléfono y tuvimos que esperar en la puerta sin saber que hacer, llegamos tarde a nuestro embarque. El personal no lo vimos cualificado para el puesto desempleado. Sin dudo no recomiendo wifi park
Eduardo
Monday, October 25, 2021

Tomas
Sunday, October 24, 2021

Toya
Wednesday, October 13, 2021

The shuttle bus that was used for WiFi park was too old and needs the right wing mirror and back window replaced as both broken. One seat was loose and needs replaced. It was further away from the airport as we first thought.
Laura
Wednesday, October 13, 2021

Yo no se ni como puede tener 3 estrellas, mal servicio, mala atención al cliente, más de una hora desde que llegamos hasta que pudimos llegar al aeropuerto, perdimos el vuelo y tuvimos que comprar otro, el vehículo de transporte NO tiene ninguna medida de seguridad, SIN medidas anticovid, dudo que este negocio sea ni si quiera legal. NO RECOMENDABLE y solo espero que las autoridades pertinentes le retiren el permiso de actividad si es que lo tienen.
María del Carmen
Thursday, October 7, 2021

Todo correcto Pagar algo más y limpiar coche
jose manuel
Monday, October 4, 2021

Cuando llegué a las 5 de la madrugada, como estaba previsto, el señor que me atendió me hizo pagar 5€ por nocturnidad. ese concepto no aparece en la reserva por ningún sitio. cuando nos recogió con la furgoneta estaba sucia y él con una camiseta rota. era terrible verlo. nos trató sin ningún tipo de cortesía. no repito en ese parking por muy barato que sea.
David
Saturday, October 2, 2021

A disaster, AVOID unless you like waiting over 2 hours to collect your car! I applaud everyone who has a go at business but deliver on your promise. Wifi is not "walking Distance' it is drop to the car park (when you find it) we drop you back to the terminal. You then ring us and we bring the car back when you land. You may have to wait a few hours and we won't tell you why!