Parking General P1 AENA Malaga Airport
All our car parks have anti-covid measures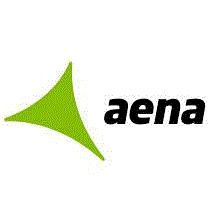 Malaga Airport Official and indoor car park, a few metres away from the terminal and open 24h. Height restriction: 2.1 m.
PROCEDURE FOR USE OF THE CAR PARK:
On entering the car park
:
Take a ticket as you enter the car park.
IMPORTANT: Please, wait in front of the barrier until the Automatic Number Plate Recognition recognises your vehicle and a ticket will be issued automatically. Do not press the button. If you press the button, the ATM will charge you the normal price and not the reservation price.
Once your ticket has been issued please keep this somewhere safe, proceed into the car park and park your car in any available parking space.
On your return:
When you return to the car park, please go to the ATMs to make the payment. If you have any problems, please use the Customer Service integrated in the ATMs. Amount calculated based on the stay booked. If the actual stay of the vehicle is different, this amount may vary.
The 5 digit alphanumeric code in the top right corner of your voucher may be required by AENA staff in order to manage the arrivals and departures to and from the car park.
Directions
You will receive a booking voucher containing the car park's address and telephone number, along with any relevant instructions and directions, upon confirming your reservation.
To view the location of the car park, please see the map on the website.
Features
24 Hour

CCTV

Height Restriction

Undercover

Insured Car Park

Keep your Car Keys

Well Lit

Tarmaced

Anti-Covid Measures
Customer Reviews
JESUS
Wednesday, November 24, 2021

CLARA MARIA
Wednesday, November 17, 2021

Tomas
Tuesday, November 9, 2021

AGUSTIN
Wednesday, November 3, 2021

no cavia mi vehiculo en el parkin y me solucionaron el problema rapidamente
David
Monday, October 25, 2021

Needed to park Car that I had hired earlier that day. Didn't have registration when booking. Instructions said not to try to enter unless reg being recognise. Tried to update when picked up car rental but website gave error. Spoke to assistant on website who told me customer services would contact me. They never did. I couldn't enter the car park but was still charged. Very unsatisfactory
Antonio José
Monday, March 16, 2020

Walter
Monday, March 2, 2020

Ferenc
Wednesday, February 26, 2020

Simone
Tuesday, February 11, 2020

Stephen
Monday, February 10, 2020

Cipriano
Friday, January 10, 2020

Rápido y sin problemas. Llegué un poco apurado a la recogida por retraso del vuelo y estaba preocupado por cuanto sería el suplemento a pagar por pasarme de hora (no lo he encontrado en ningun sitio). Finalmente llegué con un minuto de margen. El pago en las máquinas no funcionaba el contactless...
Atie
Monday, January 6, 2020

Ferenc
Thursday, January 2, 2020

William
Monday, December 30, 2019

ALEJANDRO
Wednesday, December 25, 2019

Buen servicio en general, aunque a mi llegada no se reconoció el servicio y tuve que validar mi ticket en ventanilla.
ABEL
Tuesday, December 17, 2019

FRANCISCO JAVIER
Wednesday, December 11, 2019

Tenía reserva y al entrar no me reconoció la matrícula (por tanto, se consideraba precio normal). Al día siguiente recibí un e-mail contándome la incidencia. Al recoger el vehículo, en la oficina manual del parking, me lo arreglaron sin problema, y pagué lo que se acordó en la reserva. Buen funcionamiento del sistema. Repetiré.
Jose Pascual
Tuesday, December 10, 2019

LAURA
Tuesday, December 10, 2019

Las indicaciones de acceso al parking están poco claras y confusas. Dimos dos vueltas al aeropuerto para acceder. Por lo demás, todo genial.
Ramon
Monday, December 9, 2019