1 Parking Malaga Airport
All our car parks have anti-covid measures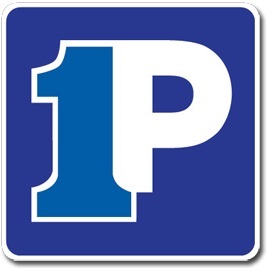 Car parking solution at Malaga Airport. Make a booking and drive to the airport. A member of staff from 1-Parking will collect your vehicle before your departure and will then deliver it back to you on your return to Malaga.
At 1-parking you will find a purpose built facility staffed by a team of professionals who will look after your vehicle as it has never been looked after before! No other car park offers such special care.
How does it work?
When you arrive at Malaga Airport before your flight:
1. Drive to the Departures Terminal (T2) where one of the car park staff will be waiting to take charge of your vehicle.
2. The operator will look over your vehicle with you and complete a photographic report. The contract is then signed and your vehicle is taken away to be parked.
3. On arrival at the car park, the operator will complete the entry process so that staff know on which date the car is to be delivered back to you. In this way staff will know exactly how much time they have to complete any services requested.
4. The vehicle will be checked daily to ensure that the battery does not become flat, as can sometimes happen when the vehicle is not in use, and if necessary will be jump-started to avoid leaking batteries and other possible electrical failures.
When you return:
1. After leaving the plane and when you are collecting your luggage you are asked to call the car park so that a staff member can be waiting for you as you leave the terminal.
2. The staff member will check over the state of the vehicle with you, and when you have reached agreement the car keys will be handed back to you so that you can continue on your journey home.
3. If, for any reason, you have to return early we would ask you to call the car park to let them know the revised date and time of arrival so that they can return your vehicle to the pre-arranged delivery point.
Parking Areas:
Zone 1:
Perimeter fence with alarm and security patrol. (Open air parking.)
The service includes drop-off and pick-up at the Departures terminal at the airport.
Exterior car wash.
Tyre pressure check.
Zone 2:
Perimeter fence with alarm and security patrol.
Shaded parking, which helps keep your car clean. (Vehicles are parked in open sided bays but with overhead cover.
The service includes pick up and drop off of your vehicle at the airport Departures terminal.
Car wash and interior cleaning.
Zone 3:
Locked inside fully enclosed roofed premises.
Exclusive spaces, Meet and Greet Service - pick up and drop off of your vehicle at the airport departures terminal.
Car wash and interior valet.
Tyre pressure check.
Upholstery cleaning and air freshening inside the vehicle.
Appropriate cleaning and conditioning if leather upholstery.
Cleaning of engine and underside of vehicle.
Important, please note: All cars parked for more than one month will be garaged in a shaded area; this could be either in a fully enclosed building or in open sided bays with overhead cover.
Directions
You will receive a booking voucher containing the car park's address and telephone number, along with any relevant instructions and directions, upon confirming your reservation.
To view the location of the car park, please see the map on the website.
Features
Alarm System

Barrier Entry

Gated Entry

Meet and Greet

Perimeter Fence

Secure

Tarmaced

Well Lit

Disabled Parking

Night Patrol

Undercover

24 Hour

Anti-Covid Measures
Customer Reviews
José Manuel
Monday, February 10, 2020

Horrible. Poco menos que una estafa. Llegó allí y me dicen que no me esperan en la puerta de la t2, tal como se especifica en el e-mail. Al llegar me dicen que tengo que abonar de nuevo los 7 euros que pague por adelantado porque parkvia es un intermediario que me cobró de forma fraudulenta. El coche supuestamente lo limpiaban y llegó más sucio por fuera y por dentro. Encima me encuentro un pintalabios como si hubieran cogido mi coche para ir de paseo sin permiso. Llamé a la empresa para ver que pasaba con esos 7 euros cobrados dos veces y nada, los unos echándose las culpas a los otros. Vaya tinglado se tienen montado. Que poca vergüenza. Denuncia puesta tanto en comisaría, como hoy de reclamaciones puesta en atención al Consumidor.
FRANCISCO
Tuesday, January 21, 2020

Por la plataforma que hice la reserva ademas de perder mi tiempo he perdido la cuantia de la reserva,media hora en atender al telefono,cuando llege al punto de quedada no estaba el contrato de mi reserva,al final del servicio tuve que pagar otra cantidad que no era la acordada,en fin un desastre.
manuel
Monday, January 13, 2020

VICTOR MANUEL
Tuesday, December 31, 2019

Comentar que tuve que pagar finalmente el ticket del parking donde recogí el vehículo porque se había sobrepasado los 15 minutos gratuitos que tenía. Esto es un detalle que debería tener en cuenta la empresa
cristian
Monday, December 9, 2019

William
Tuesday, November 19, 2019

Great service but had difficulty contacting by phone on departure and arrival
Onado
Monday, October 28, 2019

William
Thursday, October 17, 2019

Silvya
Wednesday, October 9, 2019

Klaus
Tuesday, October 8, 2019

Eberhard
Monday, October 7, 2019

GUILLERMO
Tuesday, September 24, 2019

Waldemar
Saturday, September 21, 2019

ANGELA
Wednesday, September 11, 2019

María Alicia
Saturday, September 7, 2019

Tardaros ustedes una hora en devolverme el coche desde mi llamada. El personal del parking llamó y yo otra vez. El familiar al que también le hice la reserva, tuvo que esperar también el mismo tiempo que yo ,una hora , en recoger su coche.
Rodrigo
Thursday, August 29, 2019

Malísima experiencia. Nos perdieron las llaves del coche, Estuvimos todas las vacaciones llamando para que nos dieran una solución y esta no llego hasta el día antes. Básicamente nos arruinaron las vacaciones.
José
Sunday, August 25, 2019

Maria
Wednesday, August 21, 2019

Juan José
Wednesday, August 21, 2019

AURORA
Monday, August 19, 2019