Seville Santa Justa Station Parking
All our car parks have anti-covid measures
Best Priced per day
Parking SABA Estación Tren Sevilla Santa Justa
€4.92
Best Rated Car Park
Parking SABA Sevilla Santa Justa FIN DE SEMANA
Closest Car Park
Parking SABA Sevilla Santa Justa FIN DE SEMANA
0.22 Km
About Seville Santa Justa station parking
By booking your parking space in advance with ParkVia, you can enjoy the meet and greet parking service at the station; no need to go to the car park. You will also enjoy our low cost prices when you travel from Seville Santa Justa station!
The services you can book on our website, for Seville Santa Justa Station Parking include shuttle transfers or a meet and greet service, where you drive straight to the station where a driver will be waiting to collect your car.
Save time and money by booking online in advance. Simply insert the dates and times in the search engine and then choose your preferred parking option. After filling out the booking form and confirming your booking for Seville Santa Justa Station Parking, you will receive confirmation by e-mail.
What our customers say about parking at Seville Santa Justa Station.
Rated 4.84 out of 5 based on 325 reviews from customers that booked at Seville Santa Justa Station Airport with us.
Usare vuestro servicio de nuevo, ciertamente!
fantastic service dropped the car off at the train station in Seville and the car was brought back to the airport for us really good service and a fantastic price I would highly recommend using them I know I will in the future
Tercera y última vez que contrato a McParking. Me ha pasado lo mismo que a otros clientes, que te dicen "es que no te go cambio" y tienes que pagar más dinero que el inicialmente contratado. Pero lo peor, solicitas factura a la empresa y nadie responde, así que en el trabajo no me pagan el parking por no tener factura. Volveré a contratar BracoParking la siguiente vez si tiene plazas. Este es un timo.
¡Este servicio salió muy bien! Fue muy conveniente que alguien recogiera nuestro automóvil y lo dejara en la estación. El hombre fue muy fácil de encontrar y estaba allí para devolvernos nuestro automóvil justo cuando llegamos. ¡Lo usaré cada vez que viaje por Sevilla!
Muy bien quitando el detalle que quede a las 14:15 y llegaron un poco más tarde si no fuera porque iba con prisas que tenía que pillar el barco no me hubiera molestado tanto , y podrían haber lavado el coche por fuera estaba lleno de barro supongo de la explanada..
Todo perfecto! Volveré a repetir
Compare Parking at Seville Santa Justa Station.
View and compare approved car park operators at this location
Car park map.
Find the most conveniently located Seville Santa Justa Station car parks.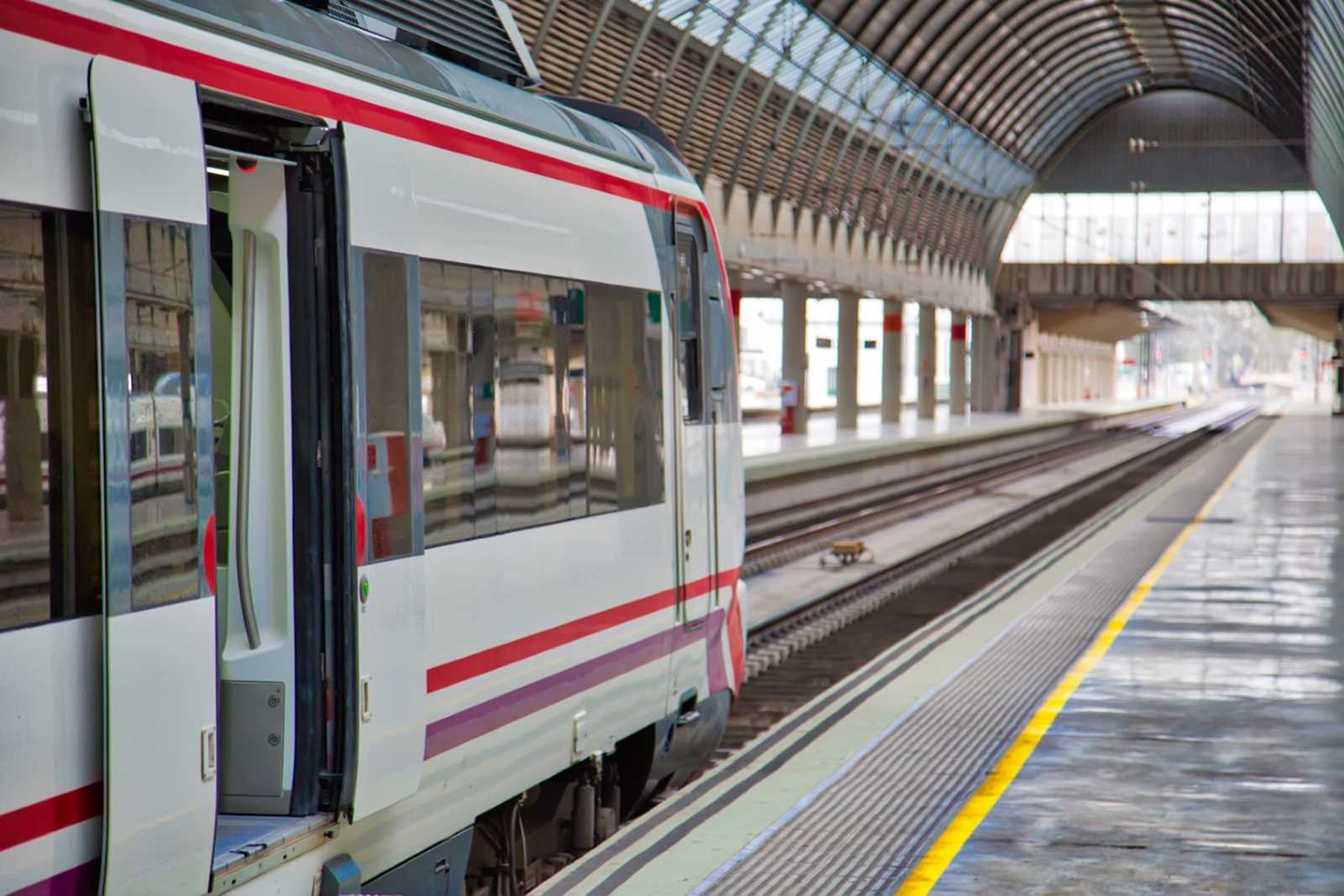 Sevilla Santa Justa station information
Seville Santa Justa is the main railway station in Seville. It opened in 1991 and is located in Kansas City Avenue, 12 km away from the airport. It currently offers regional and high speed trains and hosts around 8 million passengers every year.
Sevilla Santa Justa train station is the third busiest station in Spain. Santa Justa is regularly providing services to destinations all over Andalucia like: Huelva, Cadiz, Jerez, Jaen, Granada and Almeria; and also high-speed AVE trains go to Cordoba, Malaga, Valencia, Madrid and Barcelona.
Now you can book a parking space online for Seville Santa Justa train station.
Stay connected to receive exclusive deals & offers