Aparcamiento APK2 Chile Puerto Valencia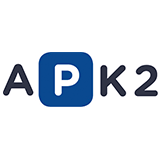 Long stay parking with a minimum stay of one week
Alternative parking at the Port of Valencia (long stay) with return, no waiting transfer service to the port from the car park (maximum 4 people). Underground parking patrolled 24 hours.
The prices shown on the web page include VAT. The cost for two taxis per vehicle parked at the car park (ie one outbound taxi and one inbound) is included in the price shown.
PLEASE NOTE: In the event that more taxis are needed, the car park will not pay the customers for those taxis. The car park will not pay for a taxi that has not been previously agreed with the customer.
PRICES AND BOOKINGS
Enter the dates and times you wish to book your alternative parking at Valencia port.
Click on 'Check Availability' and complete the online booking form
On completion of your booking you will be sent a booking confirmation via email and SMS text message.
Park your vehicle in any free space available and make your way to the main Payment Kiosk.
Car park staff will organise your taxi transfer which will take you to the port (taxis to and from the port are only available for a maximum of 4 people per journey). Don't forget to keep your taxi receipt.
On your return, contact the taxi driver for him to pick you up at the port and take you back to the car park. Remember again to keep your taxi receipt.
IMPORTANT: Transfers are provided as a courtesy by the car park operator. The cost of the taxis are included in the total parking cost. The car park will not pay for a taxi that has not been previously agreed with the customer.
Regardless of the number of taxi drivers available, the company will only cover the cost of two taxis (one on the outbound transfer and one on the return) up to a maximum cost of €25.
PROCEDURE
Show your booking voucher to the car park operator on arrival
Recharging point for electric vehicles available.
Directions
You will receive a booking voucher containing the car park's address and telephone number, along with any relevant instructions and directions, upon confirming your reservation.
To view the location of the car park, please see the map on the website.
Important
Show a copy of the email confirming your booking to the car park
Transfers will be by taxis contracted by the car park.
On your return, call the taxi driver who took you to the port and he/she will come there to collect you, so you do not need to worry about trying to find a taxi after you disembark.
Features
Barrier Entry

Disabled Parking

Free Transfers

Night Patrol

Secure

Well Lit

CCTV

Undercover

24 Hour
Customer Reviews
JOSE
Friday, July 19, 2019

Sencillo y rápido. Lo utilicé para dejar el coche y coger un crucero en el puerto. El aparcamiento fácil de llegar, el servicio de taxi fue rápido. La información en el aparcamiento fue clara y fácil. A la vuelta igual de bien.
Margarita
Friday, July 12, 2019

ALEJANDRO
Friday, May 24, 2019

LAS DOS VECES QUE FUE A RECOGERNOS EL TAXI ERA PEQUEÑO Y TUVO QUE IR OTRO
Jim
Tuesday, May 14, 2019

Trying to get a taxi to take you to the carpark when you return is a nightmare. The taxi company had no idea where we were or where we were going even though it was all booked.
Maria
Friday, May 3, 2019

Angel Primitivo
Tuesday, April 23, 2019

Traté de conseguir el pase semanal de 51 € ya que no necesitaba los servicios de traslado al puerto, pero me fue imposible por no encontrar empleados en caja central.
LUIS ANTONIO
Friday, April 19, 2019

Alfonso
Tuesday, April 16, 2019

Solamente destacar que la señalización para llegar a la caja central, una vez dentro del parking, es un poco confusa.
José Antonio
Sunday, March 17, 2019

Enrique
Friday, November 16, 2018

Ruben
Friday, November 16, 2018

Oscar
Friday, November 2, 2018

Todo perfecto, el personal que coincidió la misma persona, en todo momento muy atento , en cuanto al traslado, todo muy rápido y muy bien. Totalmente recomendable
oscar
Friday, November 2, 2018

PEDRO A
Thursday, October 11, 2018

Manuel
Friday, June 22, 2018

Cuando llegamos nos dijeron que no había tal reserva, pero que tenían plaza disponibles y que no había problema, menos mal, por qué si no hubiese sido posible " se hubiera producido un problema", según ellos la reserva estaba anulada, y no por mí, así que me creo un agobio y ansiedad momentanea, menos mal que se pudo arreglar. Y el taxi de llegada tardo más de 30 minutos en llevarnos al punto de control de la Naviera, por desconocimiento del taxista, aunque era una buena persona, el taxi de vuelta al parking perfecto.
jose antonio
Friday, June 1, 2018

Todo perfecto y facil Rrcomendable al 100%
Esteban
Friday, June 1, 2018

Más de una hora de espera a. La llegada del taxi porque en un primer momento enviaron un taxi donde solo cabían 3 maletas, teniendo que avisar a lra central de taxi la anulación del servicio y pedir de nuevo otro para 4 pasajeros. Fue necesario insistir al empleado que en el taxi tenían que caber 4 pasajeros y 6 maletas.
EMILIO
Friday, April 13, 2018

María angeles
Friday, December 29, 2017

Fernando
Thursday, November 16, 2017