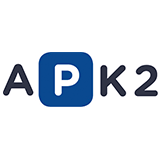 Long stay parking with a minimum stay of one week
Alternative parking at the Port of Valencia (long stay) with return, no waiting transfer service to the port from the car park (maximum 4 people). Underground parking patrolled 24 hours.
The prices shown on the web page include VAT. The cost for two taxis per vehicle parked at the car park (ie one outbound taxi and one inbound) is included in the price shown.
PLEASE NOTE: In the event that more taxis are needed, the car park will not pay the customers for those taxis. The car park will not pay for a taxi that has not been previously agreed with the customer.
PRICES AND BOOKINGS
Enter the dates and times you wish to book your alternative parking at Valencia port.
Click on 'Check Availability' and complete the online booking form
On completion of your booking you will be sent a booking confirmation via email and SMS text message.
Park your vehicle in any free space available and make your way to the main Payment Kiosk.
Car park staff will organise your taxi transfer which will take you to the port (taxis to and from the port are only available for a maximum of 4 people per journey). Don't forget to keep your taxi receipt.
On your return, contact the taxi driver for him to pick you up at the port and take you back to the car park. Remember again to keep your taxi receipt.
IMPORTANT: Transfers are provided as a courtesy by the car park operator. The cost of the taxis are included in the total parking cost. The car park will not pay for a taxi that has not been previously agreed with the customer.
Regardless of the number of taxi drivers available, the company will only cover the cost of two taxis (one on the outbound transfer and one on the return) up to a maximum cost of €25.
PROCEDURE
Show your booking voucher to the car park operator on arrival
Recharging point for electric vehicles available.
Directions
You will receive a booking voucher containing the car park's address and telephone number, along with any relevant instructions and directions, upon confirming your reservation. To view the location of the car park, please see the map on the website.
Important
Show a copy of the email confirming your booking to the car park
Transfers will be by taxis contracted by the car park.
On your return, call the taxi driver who took you to the port and he/she will come there to collect you, so you do not need to worry about trying to find a taxi after you disembark.