Park Blue Savona Port - Open air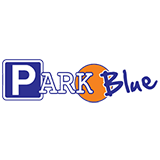 Open everyday from 08:00 to 18:00. The car park accommodates cars, motorcycles, vans and campervans.
Note: All vehicles capable of transporting more than 5 people will be classed as a campervan/van/bus. The following models of cars will be classed as campervans: Opel Vivaro, Ford Transit, Ford Ranger, Renault Espace, Renault Traffic, Fiat Ducato, Fiat Scudo, Lancia Phedra, Lancia Ulisse, Mercedes V, Mitsubishi L200, Peugeot Traveller, Volkswagen Transporter, Volkswagen Caravelle, Nissan Navara, Toyota Hylux.
For stays longer than one day, Park Blue offers a free return shuttle bus to/from the port of Savona.
For security reasons you will be asked to leave your car keys at the car park. If you wish to keep your keys with you, you can select the product during your reservation at an extra cost.
Directions
You will receive a booking voucher containing the car park's address and telephone number, along with any relevant instructions and directions, upon confirming your reservation.
To view the location of the car park, please see the map on the website.
All vehicles capable of transporting more than 5 people will be considered as a campervan/van/bus
Features
Open Air

Insured Car Park

Perimeter Fence

Tarmaced

Barrier Entry

Night Patrol

Free Transfers
Customer Reviews
Roberta
Friday, October 25, 2019

CINZIA
Sunday, August 18, 2019

Edison
Sunday, May 12, 2019

Un servizio impeccabile , staff e personale addetto ai spostamenti cordiale e molto professionale. Mezzi puliti e personale alla guida gentilissimi.
Umberto
Monday, May 6, 2019

Oscar
Monday, April 29, 2019

Silvia
Tuesday, October 23, 2018

Da suggerire in futuro per il buon servizio
Valentino
Thursday, October 18, 2018

Grazie per la gentilezza e disponibilità del personale
Gregorio
Saturday, October 13, 2018

Area di parcheggio un pò piccola in quanto da condividere, evidentemente, con terzi. Tutto sommato buono!!!
Helene
Monday, October 1, 2018

Correttezza,gentilezza,puntualità,e una simpatia .grazie di cuore
Diego
Monday, August 20, 2018

Elena
Monday, August 6, 2018

Salvatore
Sunday, August 5, 2018

Ottimo, personale professionale e gentile ...vicinissimo al porto ....consigliato
Luca
Sunday, July 29, 2018

federico
Monday, July 23, 2018

Al ritiro della mia auto ho notato che l'indicatore del carburante era meno della metà...e mi è sembrato strano perchè credevo di aver consumato meno nel viaggio di andata...giunto però a casa mia mi sono reso conto che il totale chilometri percorsi tra andata e ritorno 499 km non coincideva con la distanza stimata ovvero 210km (x2= 420) quindi ammesso che possa aver sbagliato strada ed aver allungato di 10/20 km(anche se è improbabile utilizzando il navigatore) mi sono ritrovato con almeno 60 km in più sul contachilometri. Mi spiace molto perchè il personale che mi ha servito si è mostrato estremamente gentile e professionale nonchè puntualissimo.
Buongiorno Signor Lucarelli, la sua auto è stata solo parcheggiata e quindi puo' aver percorso max. 200 mt. totali . Le auguro una buona giornata, Alessandro
pierougo
Sunday, July 22, 2018

Kerstin
Monday, May 21, 2018

Corina
Monday, May 21, 2018

Lesia
Sunday, May 13, 2018

Fabrizio
Monday, May 7, 2018

servizio eccellente e tempi di trasferimento e attesa minimi. 5 minuti dalla nave alla macchina in deposito
anita
Sunday, April 29, 2018