All our car parks have anti-covid measures
Best Priced Car Park (7 days)
Economy Park Easy
Fr.64.99
Best Rated Car Park
Speedparking Zurich Airport
Closest Car Park
Airport Parkservice Zurich Airport
0 Km
Compare Zurich Airport Parking
ParkVia offers you a choice of secure, cheap and practical parking options near Zurich airport. As all of these options are offsite, free shuttle transfers are provided. As an added extra, passengers can also choose the convenient 'meet and greet' service, which adds a nice personal and professional touch to your journey.
When searching for Zurich airport parking with ParkVia, you also have the option to choose from open-air and covered parking spaces, depending on your preference. Our private parking providers can offer you safe and secure parking in the immediate vicinity of the airport.
Ready to book? Once you've found the right spot, you can find out more about the services offered at the car park by clicking on each operator's name below. Once you have read through the information about each car park, choose the most suitable Zurich airport parking option for you and complete your booking.
Need more information to compare airport parking in Zurich? From Zurich Airport long term parking rates, to our Best Match Guarantee (which ensures that you will never pay more booking through our website than you would have paid the operator directly on the day), or our different services and optional extras, find out below how we at ParkVia can make your airport parking experience, stress-free, simple and one less thing to worry about as you prepare for your next adventure or business trip!
What our customers say about parking at Zurich.
Rated 5 out of 5 based on 5272 reviews from customers that booked at Zurich Airport with us.
SMS Dinste für Umbuch wäre gut. Mit Mob.Tel No. !
Hervorragender Ablauf des Parkvorgangs. Kann diese Firma wärmstens empfehlen.
Alles hat bestens geklappt. Gerne wieder.
I would rather book directly with provider. We were charged in BR pounds and not in CH franks as advertised on website. Be careful!
Compare Parking at Zurich.
View and compare approved car park operators at this location
Car park map.
Find the most conveniently located Zurich car parks.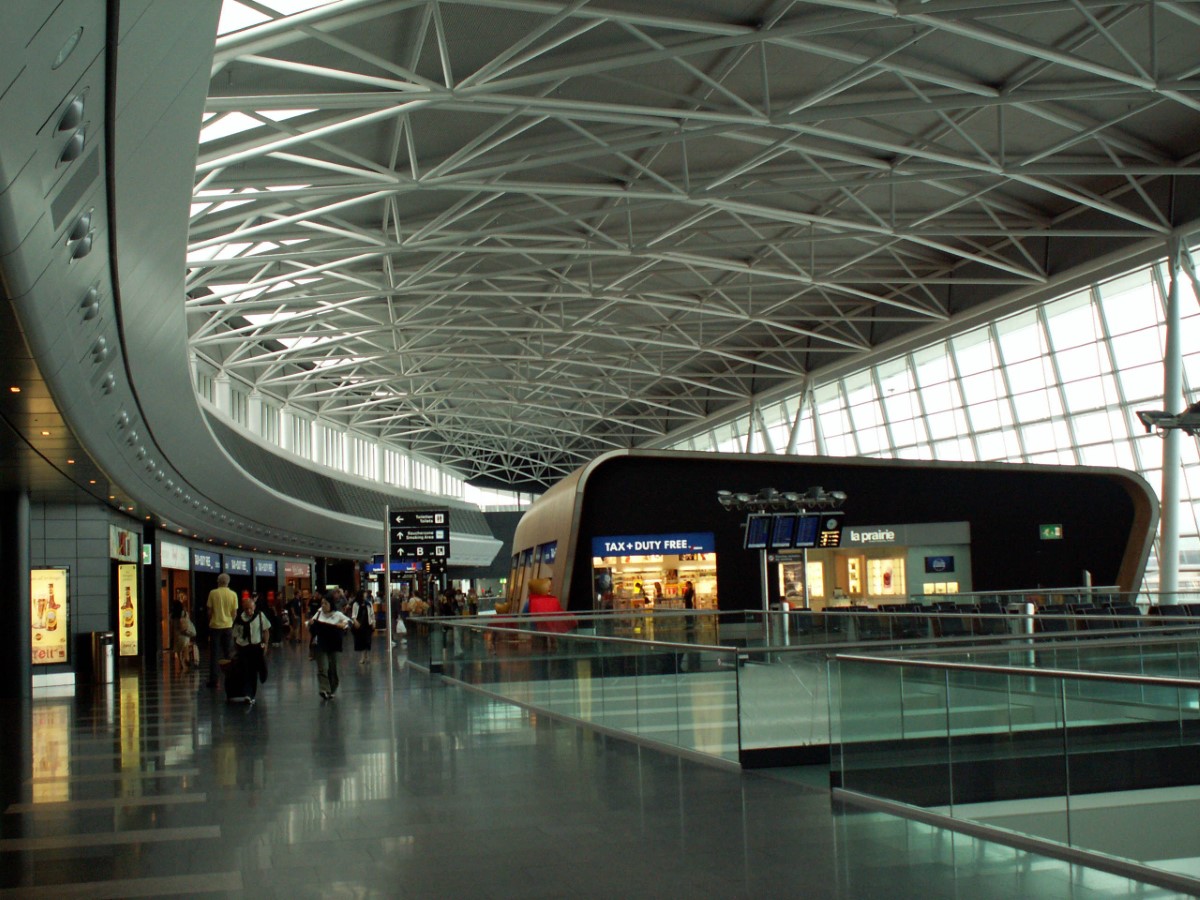 Cheap Parking Zurich Airport
Book your Zurich airport parking space in advance and benefit from the 18, low cost and reliable parking areas offered at this location.
Here at ParkVia, we don't just simply talk about low prices in hope that one of our parking providers will be able to live up to our claims of cheap parking at Zurich Airport! We are always negotiating with our approved car parks to offer you the best possible price. Many of our customers save up to a huge 60% on the normal cost of their airport parking, just by booking online in advance.
So, if you're looking for Zurich Airport parking at a low cost, you can trust us to not only deliver great value, but to also to take the stress out of finding a paying for your parking, making the whole experience of arriving at the airport much more enjoyable.
Zurich Airport Parking Services & Options
Still not sure what type of airport parking at Zurich is best suited to you? From valet parking to long term parking in Zurich airport, including services from car washes to luggage wrapping, we can point you in the right direction for many different car parking add-ons and optional extras. Read below for more detail.
Airport Shuttle Parking at Zurich
For a combination of great value and convenience, shuttle parking at Zurich airport is always a popular choice. That's why we've worked to carefully source car parks at Zurich with free connecting shuttle services. Most shuttle services are very frequent, but be sure to check your booking to see how often they are, and whether or not you'll need to arrive any earlier to the airport to factor it in to your journey.
Meet & Greet / Valet Parking at Zurich Airport
If you're looking to book valet parking, then you'll enjoy a friendly greeting by professional staff, quick and convenient car return and the pressured eased on wheeling any bulky, heavy suitcases. Our tip: call ahead to avoid waiting.
Find out more about our parking valet services, available for both long and short-term airport parking at Zurich.
Zurich Airport Disabled Parking
Some of our approved Zurich Airport car parks offer spaces for disabled customers, whilst Meet & Greet is also a good option for travellers with impaired mobility as your vehicle will be collected from right outside the terminal building. Besides this, through our selected car park operators, we are able to offer everything from car washing and battery recovery, through to luggage wrapping and transfers between airports.
Zurich Airport Information
Zurich airport is located about 13 km north of the city centre and has good transport links that connect it to the city as well as to the rest of the country. Main airlines that operate flights from the airport include Swiss Airlines, Air Berlin, Belair and Edelweiss Air.
Zurich Airport, also known as Zurich Kloten Airport, is the largest international airport in Switzerland and the main hub of Swiss International Airlines, a subsidiary of Lufthansa. More than 75 airlines offer direct flights from the airport to domestic and European destinations as well as other international locations.
Stay connected to receive exclusive deals & offers