All our car parks have anti-covid measures
Best Priced per day
Parking Rondo Wroclaw Airport
zł10.61
Best Rated Car Park
Parking Strachowice - Wrocław Lotnisko
About Wroclaw airport parking
ParkVia gives you the opportunity to reserve great value Wroclaw airport parking. You can either reserve on our website or by phone, where you can speak to one of our operators who will help with the reservation. The car parks our website offers you are literally 2 minutes away from the Wrocław-Starachowice airport.
How to reserve your Wroclaw airport parking?
Making a reservation on the website is easy and doesn't take a lot of time. On the main site you need to choose the correct airport with the dates and times when you want to park your car. After clicking "Check Availability" you will find information about each of the car parks, their availability and the prices. Once you make your reservation you will receive an email, which will confirm your reservation and include a contact telephone number to the car park and the directions how to get to there.
What our customers say about parking at Wroclaw.
Rated 4.9 out of 5 based on 810 reviews from customers that booked at Wroclaw Airport with us.
Dojeżdżając na parking musiałem czekać 30 min na wolne miejsce ponieważ parking był pełen
Wszystko zgodnie z oczekiwaniami
Polecam, szybka i sympatyczna usługa
Szybko i sprawnie. Polecam
Wszystko w porządku, poza jedną rzeczą. Wróciliśmy w nocy i nie mogliśmy znaleźć wydrukowanego (z automatu przy bramce) biletu. Na lotnisku (Wrocław) nie mogliśmy nigdzie znaleźć nr telefonu do obsługi, a pracowników już nie było. Wiem, że to nasza wina, ale każdemu może się zdarzyć zgubić bilet - na szczęście ostatecznie go znaleźliśmy, a co mielibyśmy zrobić gdybyśmy go nie znaleźli - nocować w samochodzie, aż do momentu gdy ktoś z obsługi się zjawi? Poznań ma lepsze rozwiązanie - system kamer, który czyta nr tablic rejestracyjnych i automatycznie otwiera szlabany. (przypomnę, że za postój zapłaciłem wcześniej przelewem).
Compare Parking at Wroclaw.
View and compare approved car park operators at this location
Car park map.
Find the most conveniently located Wroclaw car parks.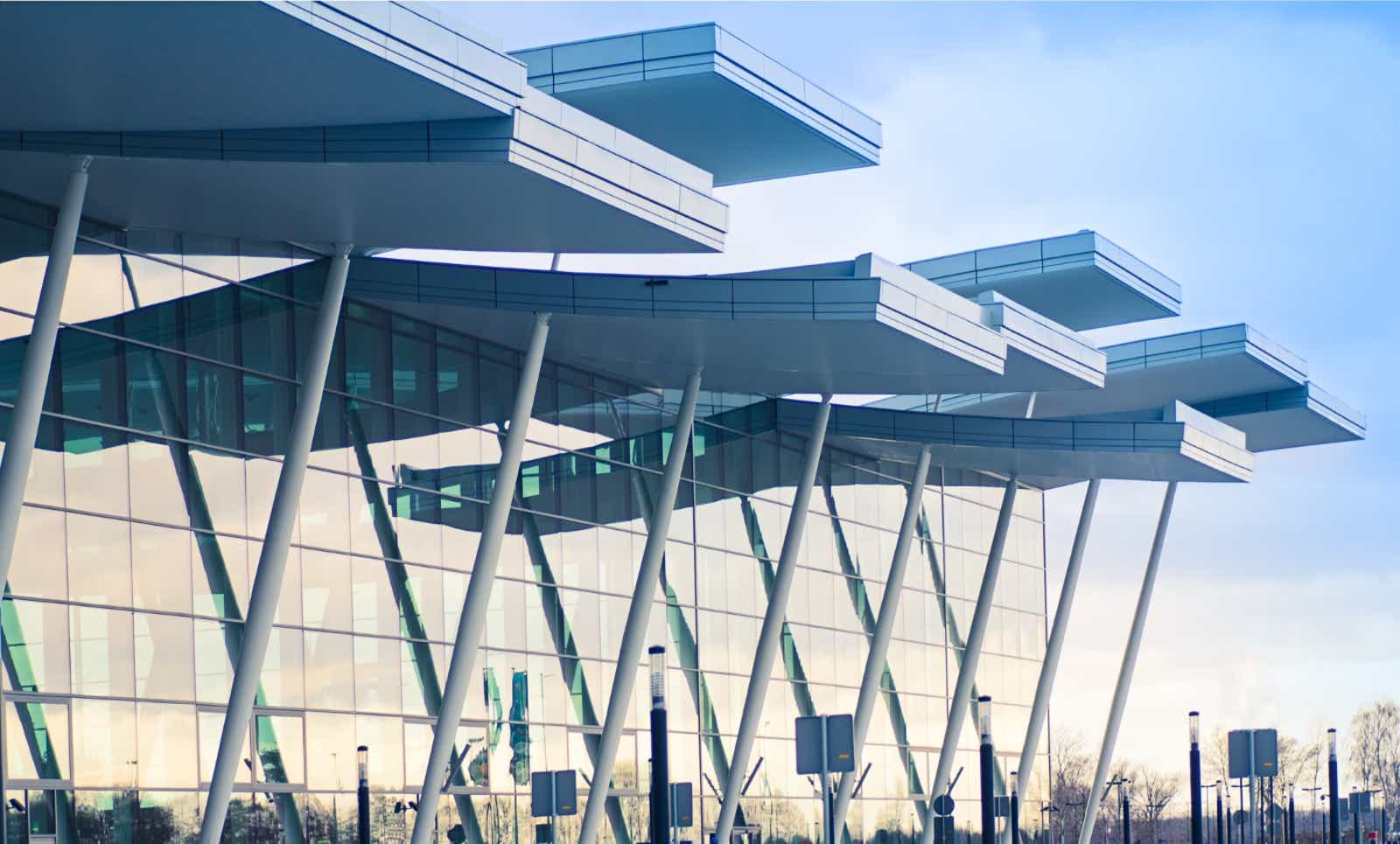 Wroclaw airport information
Copernicus Airport in Wroclaw-Strachowice is an international airport located about 10 km southwest of Wroclaw city centre. With many flights daily from the airport, finding a parking space can be difficult. To get some of the best Wrocław airport parking, enter in the dates you are travelling and click 'Check Availability'.
Currently seven airlines operate at the airport, including EuroLOT, LOT, Lufthansa, OTL Express, Ryanair, Scandinavian Airlines and Wizz Air.
Stay connected to receive exclusive deals & offers