Air Park For You Warsaw Chopin
All our car parks have anti-covid measures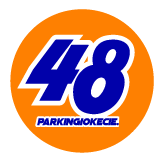 Air Park For You is an open air, safe, monitored and insured car park. There is free Wifi, car servicing and flat battery jump start available on the site. Car park is disabled friendly and designed to meet the needs of its customers. The car park provides you with free transfer and child seats.
HOW IS AIRPORT PARKING AIR PARK FOR YOU DIFFERENT?
Safety: The car park is constantly monitored with a system of numerous CCTV cameras. All vehicles have full insurance for the duration of their stay. The parking area is enclosed within a 2-metre high concrete wall, the entrance is guarded and gated, and the professional and honest staff are all vetted.
Convenience: Free transfer to and from the airport is provided on demand in an air-conditioned van by a well-trained, courteous driver.
Price: The car park is cheap, but does not compromise on quality. There is wifi coverage throughout, and a clean toilet available to all customers. The waiting room is furnished with a comfortable sofa, and tea and coffee can be purchased at a low price, too.
Directions
You will receive a booking voucher containing the car park's address and telephone number, along with any relevant instructions and directions, upon confirming your reservation.
To view the location of the car park, please see the map on the website.
Important
If you do not receive your booking voucher and car park details after you've placed your reservation, please contact us by email or phone. We apologise in advance for any such inconvenience.
Features
Barrier Entry

Insured Car Park

Secure

Toilet

Wifi

Perimeter Fence

Disabled Parking

Free Transfers

Car Servicing

Flat Battery Jump Start

CCTV

24 Hour

Shuttle bus

Anti-Covid Measures
Customer Reviews
Paulina
Saturday, March 6, 2021

Izabela
Monday, September 7, 2020

Mateusz
Monday, January 27, 2020

Szybko,fachowo,miło i przyjemnie. Polecam ich usługi.
JACEK
Sunday, January 5, 2020

Bagrat
Saturday, December 7, 2019

Andrzej
Monday, December 2, 2019

Hanna
Monday, December 2, 2019

Jakub
Saturday, November 30, 2019

Zdecydowanie najgorszy parking z jakiego korzystaliśmy. Dodatkowe przejazdy do innej lokalizacji. Nieoznaczone miejsca parkingowe na ogromnym parkingu, ciężko znaleźć samochód. Pan z obsługi odburknął żeby sobie samemu poszukać samochodu. Na lotnisku kierowca ruszył przed przypięciem fotelików w busie, "bo mu się śpieszy". Za lotniskiem zatrzymał się i "zamocował" fotelik. Oczywiście fotelik zupełnie nie był zamocowany i tylko przytroczony do luźnego pasa. Tragedia. Nigdy więcej nie skorzystam z tego parkingu i każdemu go będę odradzał.
Monika
Wednesday, November 27, 2019

Marcin
Tuesday, November 26, 2019

Jacek
Thursday, November 14, 2019

Oleksandr
Tuesday, November 5, 2019

Awful parking. Once we arrived at the designated address they give us another address (which was located 1.5km from the place we arrived) and we had to go there by ourselves. Road is awful, we almost missed our plane because of it and their really slow transfer (they decided that smoking is something more important than our transfer). I won't recommend it to anybody.
Tomas
Friday, November 1, 2019

Daniel
Sunday, October 27, 2019

Goście powinni być poinformowani o miejscu odjazdu busa w drodze powrotnej. Poza tym wszystko ok.
ALIAKSANDR
Thursday, October 24, 2019

Ilona
Sunday, October 20, 2019

Podróż na lotnisko bez problemu,kierowca uprzejmy,powrót już dużo gorzej kierowca opryskliwy i chamski,co do samego wzywania wygląda to jak "walka"o miejsce kto pierwszy ten lepszy w samochodzie...z ledwością udało nam się wsiąść dopiero w 3 busa czekaliśmy ponad 30 minut zmarznięci,Raczej nie skorzystam już z tego parkingu nie mam ochoty uczestniczyć w gonitwie do busa
Bogusław
Tuesday, September 17, 2019

nie otrzymałem faktury vat, Neoreklama, Krakowska 9, 32-020 Wieliczka, nip 6831773653
Włodzimierz
Sunday, September 15, 2019

Petri
Wednesday, August 7, 2019

Staff speak verry poor english and we have tp wait around 40 for pick up
PRZEMYSLAW
Saturday, August 3, 2019