Warsaw Chopin Airport Parking
All our car parks have anti-covid measures
Best Priced per day
CPG Park & Fly KOR 48
zł14.90
Best Rated Car Park
Lider Parking Warsaw Chopin
Closest Car Park
CPG Park & Fly KOR 48
1.29 Km
About Warsaw Chopin airport parking
At ParkVia we understand Warsaw Chopin Airport Parking can be a stressful issue that we like to avoid thinking when it comes to booking a holiday, however, with ParkVia, we make sure we can offer the most hassle free booking process possible, offering the most competitive prices as well as giving you a secure space. We offer all types of parking at Warsaw Chopin Airport from on-site parking to park and ride and meet and greet, to give you the most flexible range when choosing what's best for you.
All car parks are open 24 hours and are safe and secure, with the added bonus of a free transfer to or from the airport whenever you desire. When working with ParkVia it only takes a series of simple steps for you to secure the ideal space for you, simply get a quote just choosing the dates and comparing car parks. Proceed to choose the car park and book online in seconds to eliminate any stress on your day of travel.
What our customers say about parking at Warsaw Chopin.
Rated 4.89 out of 5 based on 5096 reviews from customers that booked at Warsaw Chopin Airport with us.
Na dokumencie rezerwacji przydałby się widoczny adres parkingu (ulica i numer)
Stanisław
13 November 2022
Nic lepszego nie znajdziesz, polecam wszystkim, blisko dworca zachodniego sprawia, że wiesz na pewno się nie spóźnisz.
Zdecydowanie najtańsza opcja. Przy wyjeździe (20 min przed czasem) szlaban nie otworzył się - pokazywał informację, że mam zapłacić. Parkomat słabo widoczny, mała budka bez specjalnego oznaczenia. System kazał mi zapłacić 260 pln, rezerwacja była opłacona już wcześniej na 56 pln. Sprawa załatwiona na infolinii w ciągu minuty, ale mimo wszystko mogło się obyć bez tego.
The parking system works very well, there were no problems.
Паркинг в очень удобном месте. По заезду/выезду никаких вопросов: всё автоматизировано. Мест много. Парковка огорожена (но зайти на неё может кто угодно), хорошо освещена, оснащена огромным количеством камер. Дополнительных услуг нет, как и нет охраняющего парковку персонала.
Nawigacja Google prowadzi z błędem
Compare Parking at Warsaw Chopin.
View and compare approved car park operators at this location
Car park map.
Find the most conveniently located Warsaw Chopin car parks.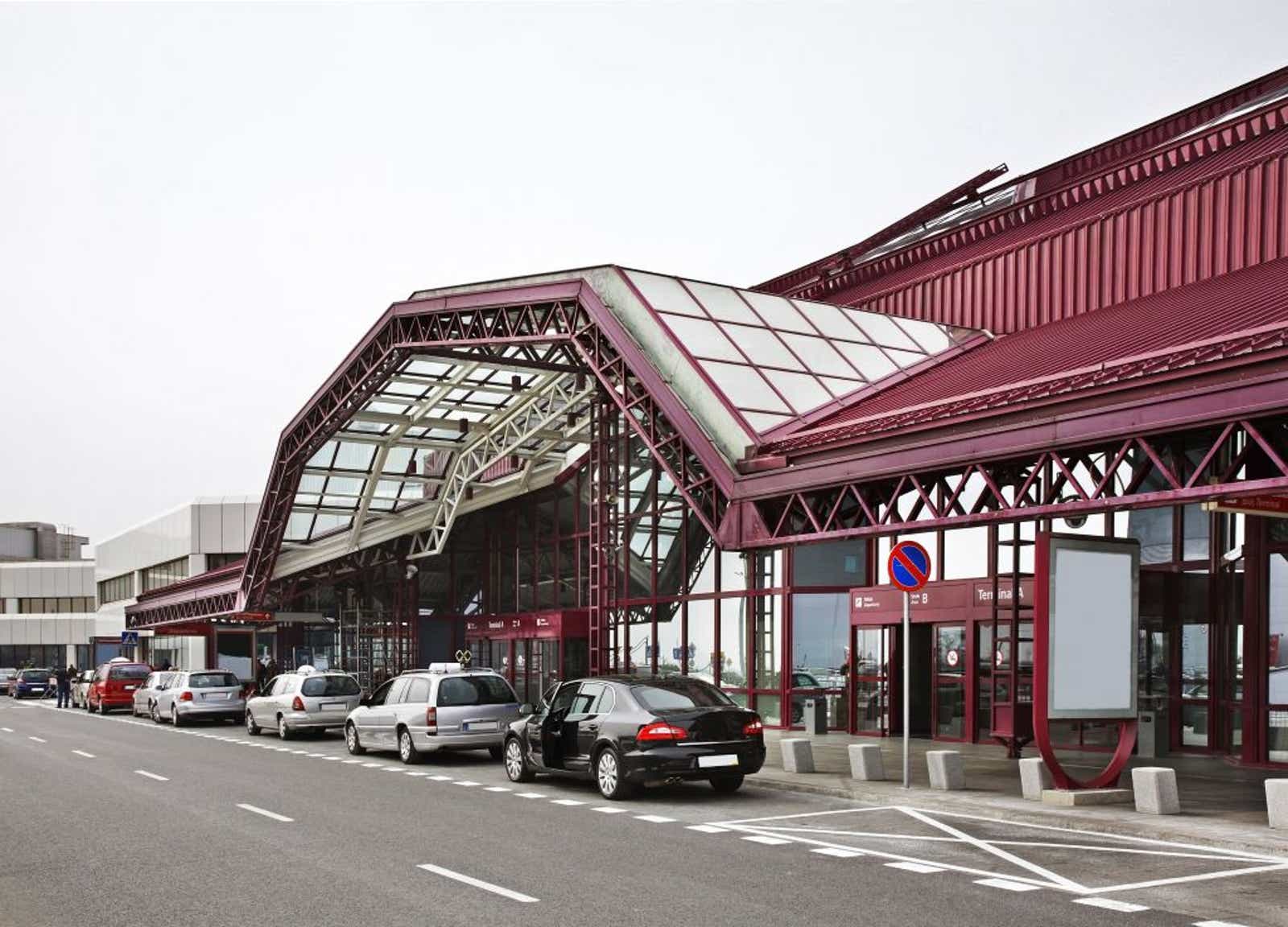 Cheap parking Chopin airport
Whether your looking for short term or long-term parking at Chopin airport, when you book with ParkVia you can be guaranteed that you will get great value. Many customers save up to 60% off the price of the parking they book compared with the cost of parking without a reservation. What's more, thanks to our Best Price Guarantee you be certain that you will never pay when you book in advance with ParkVia than you would if you turned up and paid for your parking on the day of your flight.
Chopin parking options
We work with a range of approved Warsaw airport parking operators to ensure that there is an option to suit all travellers.
Park & Ride Chopin airport
Park and ride is a popular option as it offers great value and convenience. All car parks offer a free shuttle service to the terminal building which runs at regular intervals. Many park and ride car parks offer a range of additional services such as car servicing and luggage minding for your convenience. We advise ringing to confirm shuttle times when you book to ensure a smooth journey.
Meet & Greet parking Warsaw airport
Meet and greet parking is a great option for travellers looking to save time or those travelling with children or heavy luggage. Simply drive to the terminal and a friendly, professional staff member will collect your vehicle, park it in a secure location for the duration of your trip and then return it to you as soon as you arrive back after your flight, taking the stress out of the journey.
Disabled parking
Many Warsaw airport parking operators offer disabled parking and disabled transfers. You will be able to see this in the car park information section.
Warsaw Chopin airport information
Formerly known as Warsaw-Okęcie Airport, the airport bore the name of its Okęcie neighbourhood throughout its history, however recently changed its name. At Warsaw airport there is one main terminal named Terminal A, yet, there are still two Terminals, 1 and 2, they currently merge into one terminal at present.
This terminal offers many shopping and dining opportunities to all of its visitors. London, Chicago, Frankfurt, Paris, and Amsterdam are the busiest international connections, with Kraków, Wrocław, and Gdańsk being the most popular domestic ones. Warsaw Chopin Airport flew almost 16 million passengers in 2017. Warsaw airports postcode is - 00-906 Warsaw, 1 Zwirkrand Wigury Str., Poland, for anyone looking to drive to the airport.
Stay connected to receive exclusive deals & offers