WIFI PARK CAR Sevilla Airport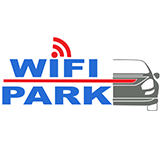 WIFI PARK CAR is less than 4 minutes to Seville Airport. All vehicles are insured while parked and under surveillance 24/7. Free car washing is available for stays longer than 5 days.
Instructions:
Please drive directly to the car park on the day of your departure. Once you leave your vehicle in the car park, a member of staff will drive you to the airport terminal in one of their minibuses.
Upon you return, please collect your luggage and call the car park 15 minutes before you're ready to leave the airport. Exit through the departure gate at the arrivals terminal and a member of staff will collect you and take you back to the car park.
Important:
The keys to your vehicle must be left at the car park to ensure that the prompt delivery and collection of vehicles can be arranged.
WIFI PARK CAR recommends that customers arrive at least 2 hours before their flight is scheduled to leave or arrive in good time to account for any unforeseen delays. If this isn't the case and any delay causes you to miss your flight, the car park will not be held responsible.
Directions
You will receive a booking voucher containing the car park's address and telephone number, along with any relevant instructions and directions, upon confirming your reservation.
To view the location of the car park, please see the map on the website.
Features
CCTV

Night Patrol

Insured Car Park

Shuttle bus

Individual Transfers

Perimeter Fence

Uniformed Drivers

24 Hour
Customer Reviews
Jesús Daniel
Tuesday, March 10, 2020

El camino de acceso estaba en muy malas condiciones, no recomendable si está lloviendo. Tienes al lado un canal, sin ninguna protección.
Pedro
Friday, February 28, 2020

Elisa
Thursday, February 20, 2020

JOAQUIN DAVID
Friday, February 14, 2020

Hare todo lo k pueda para que nadie utilice vuestra página web. No descansare.
Pamela
Wednesday, February 12, 2020

Personal amable, muy económico
Juliana
Saturday, February 8, 2020

El servicio en general muy bueno y el personal fue muy amable. El único inconveniente es el acceso, que se hace por un camino de grava con bastantes baches, aunque es un trayecto corto y yendo despacio se llega bien.
María Vanesa
Friday, February 7, 2020

Eric
Thursday, January 30, 2020

English was no available, despite the advertisement that it would be. I was definitely not offered a car-wash, and it did not appear to be an option at all. I waited 30 minutes to be picked up after I called upon arrival back to the airport.
Mario
Monday, January 27, 2020

Todo bien, aunque el acceso es por un camino de tierra y sería mejor que fuera asfaltado.
Manuel Jesus
Monday, January 27, 2020

jose manuel
Saturday, January 18, 2020

Juan
Thursday, January 16, 2020

Francisco
Tuesday, January 7, 2020

Nula señalización. No fui capaz de localizar el parking, pero eso si, cobrar cobraron
Beatriz
Monday, January 6, 2020

Anunciaban un servicio de lavado después de 5 días y no lo hicieron (después de media hora de retraso para la entrega del vehículo, me dicen que le pueden echar un agua en el momento, con el retraso acumulado que llevaba les dije que no, que tenían que haberlo hecho antes)
Santiago
Friday, January 3, 2020

Las indicaciones y el camino de entrada al parking es lamentable. Estuvimos más de 30 minutos para encontrar el parking y el coche se me llenó de barro. El conductor hasta el aeropuerto conducía muy rápido y casi tenemos un accidente. Mala experiencia en general
Francesca
Friday, January 3, 2020

GARETH
Friday, January 3, 2020

Cassie
Saturday, December 28, 2019

Jorge Antonio
Wednesday, December 18, 2019

El unico problema son las indicaciones para llegar y sería necesario poner un cartel grande en el lugar que pusiera WIFICAR, Por lo demás bien.
Telmo
Sunday, December 15, 2019

Estava un servicio de lavagen incluido, que no ha cido hecho