Parking Larga Estancia Seville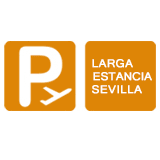 Official car park at Seville Airport, covered and with surveillance, just three minutes walk from the terminal, is the ideal choice for your holidays or long journeys. The best quality at the best price.
To avoid the stress of trying to find parking at the airport of Seville, make your life easier and book your parking space online on ParkVia. p> The long stay parking of Seville Airport guarantees you the best service at the most competitive price. If you want proximity to the terminal, comfort and security for your vehicle, we have the solution. Your vehicle will be protected in a covered car park within the airport perimeter whilst you are on your trip. Book your place of official airport parking with us.
Directions
You will receive a booking voucher containing the car park's address and telephone number, along with any relevant instructions and directions, upon confirming your reservation. To view the location of the car park, please see the map on the website.
Features
Gated Entry
Secure
Keep your Car Keys
CCTV
Undercover
24 Hour
Transfers
3 mins
Customer Reviews
catarina
03 November 2019

Foi muito difícil de largar a viatura por estar muito cheio e para levantar foi bastante difícil de encontrar...com crianças cansadas de andar e malas atrás
Francisco Javier
31 October 2019

ana
20 October 2019

Tudo como acordado nem foi necessario falar com funcionários
Cristobal
15 October 2019

JUAN CARLOS
12 October 2019

Asfalto del parking en mal estado y además tenían varias zonas cerradas y tuvimos que dejar el vehículo bastante alejado de la zona de salida, además nos tocó dar varias vueltas para localizar una plaza libre, un poco caótico la verdad y ya no te digo para pillar un carro de equipaje, sinceramente de haberlo sabido habria pagado un poco más por el cubierto.
Manuel
03 October 2019

El coche estaba hecho una porquería al recogerlo y el aparcamiento es semicubierto, polvo, lluvia y sol afectarán a alguna parte de tu coche. La próxima vez buscaré un aparcamiento cubierto en el que el coche no se llene de polvo y suciedad.
Jose Antonio
27 September 2019

SEBASTIAN
26 September 2019

deberían tener un servicio (abonando lo preciso) de pinzas para baterías de vehículos,pues después de una semana y coger el vehiculo estaba sin baterías y preguntado al sr. enargado no dijo que tenían uno pero averiado.
FRANCISCO LUIS
26 September 2019

Para problemas por baterías (los vehículos se llevan mucho tiempo aparcado y puede haber probkemas con las baterías) deberían tener unas pinzas de batería a petición del cliente, aunque fueswe bajo coste.
Cristina
26 September 2019

Susana
26 September 2019

Cuando lo recogimos esta sin antena
Manuela
25 September 2019

Foi muito difícil a entrada no parque. Foi necessário falar por intercomunicador com 4 pessoas diferentes até que 15 minutos depois me abriram a cancela para entrar. Deveria de haver à entrada um leitor de código de barras que lesse o código da reserva
Eugenio
23 September 2019

We're finding you the best deals
We'll be just a moment
.
.
.