Viagoparking Fiumicino Meet and Greet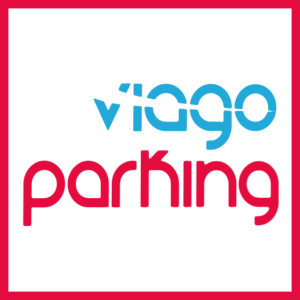 Open air spaces with Meet and Greet service included in the price! The car park is open 24/7 and under constant video surveillance!
ViagoParking is a secure car park: insured against theft and fire. It is accessible only through the barrier system.
Directions
You will receive a booking voucher containing the car park's address and telephone number, along with any relevant instructions and directions, upon confirming your reservation. To view the location of the car park, please see the map on the website.
Features
Insured Car Park
Barrier Entry
CCTV
24 Hour
Open Air
Meet and Greet
Customer Reviews
Giuliana
06 January 2020

Car vallet molto lenti troppa attesa per riavere la propria auto
FIORENZA
06 January 2020

Aereo arrivato in anticipo di 30 Min. avvisato dopo atterraggio, con bagaglio a mano, atteso 35 Min. per consegna veicolo (Car vallet) perché arrivata prima dell'orario risposta seccata dell'operatore. .Partenza alle 7am sono stati efficienti e puntali. Grazie del servizio.
Lorenzo
06 January 2020

servzio impeccabile e comodissimmo
DANIELA
03 January 2020

Sono completamente soddisfatta del servizio ricevuto, per la puntualità, disponibilità e gentilezza di Raffaele super efficiente!!!
Francesco
29 December 2019

All'andata non avevano ricevuto la prenotazione, ma hanno risolto tempestivamente con modi un po' concitati, ritorno perfetto
Enrico
25 December 2019

Ottima esperienza. Raffaele è stato gentile e professionale
Manuele
20 December 2019

no comment... da evitare.. alla fine stufo di aspettare non vedendo nessuno con il rischio di perdere l'aereo mi sono rivolto ad parking blue risolto il problema in 2 secondi.. rivoglio i miei soldi..
Donato
19 December 2019

Per la riconsegna ho aspettato circa 40 min. Lo staff del parcheggio si e' giustificato con inusuale traffico nella zona di Fiumicino. Per il resto esperienza positiva.
Alessio
16 December 2019

Il telefono del parcheggio è risultato inattivo sia il giorno dell'ingresso che quello del ritiro. Siamo stati contattati alla partenza da un altro cellulare e lo stesso abbiamo dovuto chiamare al rientro per farci riconsegnare la macchina. Abbiamo aspettato 50 minuti prima di vederci recapitata l'autovettura, rendendo così inutile il servizio di car valet. Da non consigliare e da non ripetere come esperienza
Claudio
15 December 2019

Servizio al top! Raffaele è stato preciso, puntuale e professionale! Consigliatissimo!
Antony
09 October 2019

TOTAL DISGRACE....we were met as agreed and our car was taken into there care,when we returned we were handed our car back, after the driver left we checked the mileage and found the car had been used in excess of 160km..!!!!, very little fuel left..they clearly did park the car up, they used it all the time, with no permission and not under the terms of our contract..a TOTAL DISGRACE and should be stopped from trading, this company should contact me regarding this..!!!!!!!
ziad adnan
14 September 2019

Personale molto gentile. Devo ammettere che tutti è stato positivo tranne per i tempi di consegna e ritiro. Ci é stato detto di chiamare 10 minuti prima del tempo di consegna e ritiro. Noi chiamavamo 15 minuti prima e loro arrivavano 30 minuti dopo. Però, in generale é stato tutto soddisfacente e consigliabile
We're finding you the best deals
We'll be just a moment
.
.
.