Quick Parking Orly Airport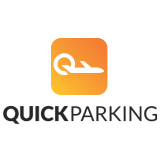 A secure and open air car park, open 24/7 with free shuttle bus.
On the day of your arrival, please drive directly to the car park. You will be welcomed by Quick Parking staff and driven to the terminal as quickly as possible. You will be given a special phone number to call Quick Parking when you return to Orly Airport so someone can pick you up to take you back to your car.
Directions
You will receive a booking voucher containing the car park's address and telephone number, along with any relevant instructions and directions, upon confirming your reservation. To view the location of the car park, please see the map on the website.
Features
CCTV
Insured Car Park
Shuttle bus
Tarmaced
Transfers
5 minutes
Customer Reviews
Christian
08 October 2019

Jonathan
23 September 2019

Patrick
19 September 2019

notre voiture est tombée en panne, nous n'avons pas pu utiliser vos services, malgré un paiement d'avance !!!
Daniel
18 September 2019

Attente trop longue de la navette du retour !
Helmut
30 August 2019

Great service close to airport
XAVIER
26 August 2019

Le service de navette est mal organisé, nous avons attendus 45 minutes en plein soleil avec un bébé. Lorsque j'ai appelé le chauffeur 3 fois il me disait toujours je suis sur la route j'arrive dans 5 minutes. Si le délai était bien annoncé nous aurions pu nous mettre à l'intérieur de l'aéroport.
CELINE
13 August 2019

prise en charge retour déplorable
Jean-Luc
09 August 2019

Personnel insuffisant!!! Une seule personne à l'accueil et pour navette => stress et trop vite sur la route!
Billel
29 July 2019

Dommage qu'on a attendu la navette 45 mn au retour, sinon tout le reste était bien.
Cristelle
24 July 2019

Nous ne nous sommes pas senties en sécurité lors de notre trajet pour aller à l'aéroport : vieux véhicule, vitesse excessive, conducteur consultant son portable.
Marion
22 July 2019

Bcp d'attente à l'aller! Au retour, très bien
GUY
21 July 2019

attente au retour 1 heure et demi la navette n'incite pas à recommander ce parking et je ne parle pas de l'état des navettes, sales et en limite de sécurité Je deconseille
SAMUEL
11 July 2019

Nous avons parcouru 3 fois les parkings immenses pour retrouver mon véhicule.car on ne trouvait pas les clés avla réception. Apres vérification elles yceraient bien.et voilà manque de rigueur apparemment.
Javier
11 July 2019

Parking operator not very professional (QuickParking). Once we came back, we had to go from T2 to T4 without being informed, adding almost 1h to our journey. The driver was late, drove quite violently and we found the dash camera of our car disconnected.
We're finding you the best deals
We'll be just a moment
.
.
.