Orio Al Serio Parking Undercover
All our car parks have anti-covid measures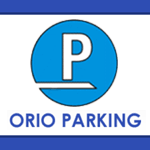 Orio Al Serio Parking is located just outside the airport. Open 24 hours a day, it offers reasonable prices and is able to accommodate all kinds of vehicles.
Orio Al Serio Parking provides a great quality service thanks to its qualified team and efficient organisation. You can park there no matter what type of vehicle you have -car, motorbike. For security reasons, keys must be left at the car park.
The shuttle bus service is free and you will be driven to the airport terminal in just a few minutes.
Directions
You will receive a booking voucher containing the car park's address and telephone number, along with any relevant instructions and directions, upon confirming your reservation.
To view the location of the car park, please see the map on the website.
Features
CCTV

Undercover

24 Hour

Insured Car Park

Shuttle bus

No Pre-Payment

Secure

Meet and Greet

Flat Battery Jump Start

Anti-Covid Measures
Customer Reviews
Giulietta
Thursday, February 27, 2020

Rapidità ed efficienza nel portarci e prelevarci in aeroporto.
GIANPAOLO
Wednesday, February 26, 2020

Fausto
Monday, February 17, 2020

Parcheggio comodo e personale qualificato
Ilirjana
Thursday, February 13, 2020

vincenzo
Tuesday, February 4, 2020

Federica
Tuesday, February 4, 2020

GIANPAOLO
Tuesday, February 4, 2020

VALTER
Sunday, February 2, 2020

Christian
Thursday, January 30, 2020

cristian
Tuesday, January 28, 2020

Siamo tornati alle 11 di sera dall'estero. Già di per sé, a quell'ora dopo aver viaggiato in aereo è abbastanza stancante, non parliamo quanto diventa più stancante quando devi aspettare 20 minuti che arriva il pulmino per i trasferimenti. E non è tutto; arriva un pullman grande, che parte dopo altri 20 minuti, dopo essersi assicurato che è pieno. In più bagagli che vengono messi uno sopra l'altro o buttati a caso nell'apposito contenitore, sotto, senza nessuna attenzione a parte dell'autista. Consiglio: non andate sempre sul risparmio, pensando che fatte i furbi, a lungo termine perderete clienti. Prendetevi cura delle persone che con la loro fiducia e i loro soldi contribuiscono al buon andamento della vostra attività. Ho notato che i pulmini di Parking ho, e Caravaggio erano in un continuo movimento di andata ritorno rispetto al vostro pullman.
Pierluigi
Monday, January 27, 2020

GIUSEPPE
Thursday, January 23, 2020

Giuseppe
Tuesday, January 21, 2020

ANTONIO AUGUSTO
Sunday, January 19, 2020

adrian
Monday, January 13, 2020

michele
Friday, January 10, 2020

artur
Sunday, January 5, 2020

L'auto è stata spostata più di 10 km dal posto consegnato. Registrato da gps, è uscita in strada, anche se ti fanno firmare delle carte per il consenso... (non chiaro) Non so come funziona nei casi con incidente, chi risponde? Non Tornerei di sicuro...
pietro
Sunday, January 5, 2020

Professionalità, da parte fello staff. Ottima esperienza!
Daniele
Saturday, January 4, 2020

Il personale è disponibilissimo. Avevamo due bimbe piccole e ci hanno aiutato tantissimo. Da raccomandare.
Ismail
Saturday, January 4, 2020