Bergamo Airport P2 - Undercover A
All our car parks have anti-covid measures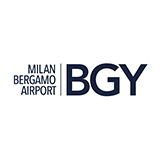 Official Bergamo Airport car park. 500 under cover spaces and the car park is just 30 metres away from the terminal.
Directions
You will receive a booking voucher containing the car park's address and telephone number, along with any relevant instructions and directions, upon confirming your reservation.
To view the location of the car park, please see the map on the website.
Note: it may take up to 4 hours for the voucher to be emailed to the address provided.
Features
24 Hour

Undercover

Anti-Covid Measures
Customer Reviews
Radu
Tuesday, November 19, 2019

Non esiste staff dell parcheggio.
Buongiorno, ci dispiace che la sua esperienza non sia stata positiva. Ad ogni modo le confermiamo che il personale ViaMilano Parking è presente H24.
Paolo
Thursday, October 24, 2019

Maurizio
Friday, October 11, 2019

Giuliano
Sunday, September 15, 2019

Difficoltà a capire come ricevere ricevuta pagamento.
Buongiorno, ci scriva pure a info@parcheggiaeroporto.com
Claudio
Friday, September 13, 2019

MILCARE
Tuesday, September 3, 2019

Renzo
Thursday, August 29, 2019

Maurizio
Thursday, August 29, 2019

un po' di difficoltà per trovare le zone alcuni cartelli sono coperti
Buongiorno, abbiamo recentemente aggiunto dei pannelli luminosi a indicazione dei settori, provvederemo in ogni caso a migliorare ulteriormente la segnaletica.
Luigi
Tuesday, August 27, 2019

ADRIANO
Saturday, August 24, 2019

PROBLEMI IN ENTRATA E USCITA. RISOLTI GRAZIE ALL' OPERATORE. TASTIERE POCO LEGGIBILI
Buongiorno, ci dispiace per le difficoltà riscontrate ma siamo lieti che il nostro operatore l'abbia prontamente assistita.
Paola
Friday, August 23, 2019

Unica difficoltà riscontrata è stata l'ingresso a causa della mia inesperienza!
Franco
Thursday, August 22, 2019

MARIO
Monday, July 15, 2019

Purtroppo entrando si è attivato il Telepass e non c'è stato modo di inserire il PIN della prenotazione (già pagata) Sto cercando di evitare il doppio addebito, ma nè da Telepass nè da Parkvia ci sono interlocuitori (per ora) Le risposte alole domande 1-5 sono 1) Non ho visto personale, 5) Non ho consegnato il veicolo
claudio
Friday, July 12, 2019

non ho usufruito del trasferimento e non ho avuto motivi per parlare con lo staff. Purtroppo ho dovuto obbligatoriamente mettere un voto altrimenti non mi faceva concludere il questionario
ALESSANDRA
Monday, July 1, 2019

Ritirato il veicolo 2 ore dopo senza pagare la differenza
Enzo Carlo
Thursday, June 27, 2019

Il contrasto fra la base della tastiera e i numeri e le lettere è scarso.
Buongiorno, grazie per la segnalazione, proseguiremo con la manutenzione costante.
Roberto
Wednesday, June 19, 2019

Nelle istruzioni l'alert sulla corsia telepass va spostato all'inizio, prima delle istruzioni per l'accesso con il pin.
Grazie per il consiglio.
ANNALISA
Tuesday, June 18, 2019

È un po' confusionario l'ingresso al parcheggio. Si potrebbe migliorare questo aspetto
Grazie per il feedback.
ROBERT
Wednesday, June 5, 2019

Domenico
Tuesday, June 4, 2019