Bergamo Airport P2 - Open air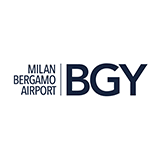 Official Bergamo Airport car park. More than 1500 open air spaces and just 100 m away from the terminal.
Directions
You will receive a booking voucher containing the car park's address and telephone number, along with any relevant instructions and directions, upon confirming your reservation.
To view the location of the car park, please see the map on the website.
Note: it may take up to 4 hours for the voucher to be emailed to the address provided.
Features
24 Hour

Open Air
Customer Reviews
Marina
Saturday, March 14, 2020

Non ho utilizzato il parcheggio perchè, per paura del coronavirus, abbiamo rinunciato al viaggio ed abbiamo fatto bene poichè il volo del ritorno è stato annullato. Buona serat
Trajče
Tuesday, March 3, 2020

Davorin
Saturday, February 29, 2020

Sergei
Tuesday, February 25, 2020

HI, I got a problem while exit because of extra payment. Please make the difference between open area and the other -' under 'cover' more strict. Add signs, arrows, forbid enter with an 'open area' PIN code to other sites. For me, the first time visitor, the all look as the same - open. BR Sergey
Dine
Thursday, February 20, 2020

MAURIZIO
Monday, February 17, 2020

Carlo
Thursday, February 6, 2020

Metodija
Monday, January 6, 2020

Cesare
Friday, January 3, 2020

Purtroppo non lo è stata. Pur avendo prenotato e pagato anticipatamente, una volta entrato nel parcheggio con il pin da Voi inviato, non ho trovato nessun posto libero. Per non perdere il volo, sono andato in posto coperto. Con il risultato che, per uscire, ho pagato due volte per un posto e non la semplice differenza. Pessima organizzazione!
andrea
Thursday, January 2, 2020

NON è STATO FACILE NONOSTANTE LA PRENOTAZIONE TROVARE IL POSTO LIBERO IN TEMPI RAGIONEVOLI
Ivan nikolaev
Monday, December 30, 2019

Raffaele
Friday, December 27, 2019

fulvio
Tuesday, December 24, 2019

ANGELO
Monday, December 16, 2019

Liliana
Wednesday, December 11, 2019

eugenio
Tuesday, December 10, 2019

MIRELLA
Tuesday, December 3, 2019

l'ingresso al parcheggio tramite prenotazione on line non è ben segnalato. non ho utilizzato la prenotazione on line in quanto, essendo con tempi decisamente ristretti rispetto al volo, non sono riuscita a trovare l'ingresso corretto. ho parcheggiato al parcheggio P2 ma utilizando il telepass.
Buongiorno, grazie per la segnalazione. ogni ingresso non Telepass è un ingresso sia per prenotazioni online che per ingressi "normali".
NIVES
Saturday, November 30, 2019

ALESSANDRO
Wednesday, November 27, 2019

Antonella
Tuesday, November 26, 2019