Car Park Parkservice Memmingen Airport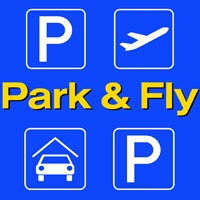 Car Park Parkservice Memmingen offers you cheap Memmingen airport parking. Free return transfers to and from the airport in just 6 minutes or convenient Meet Greet parking. Open air parking available. No waiting times, no searching for a car park space, no carrying luggage for miles!
SHUTTLETRANSFER:
The free and individual shuttle transfer takes you to the airport in your car in just six minutes.
On the day of your departure please drive to the car park. The friendly team will be expecting you. Please arrive at the car park 2 hours prior to the scheduled departure of your flight. The shuttle will take you to the airport terminal building. You can go straight to check-in. No hassle of searching for a car park space, no carrying your luggage for miles, no long walks.
On your return the shuttle transfer will pick you up from the airport and take you back to the airport. You simply get in your car and start your journey home.
MEET & GREET SERVICE:
Hand over your car to a member of staff directly at the airport. On your return, your car will be waiting for you at the airport.
On the day of your departure, please drive directly to Memmingen airport. A member of staff will meet you at the terminal and drive your car to the car park while you go straight to check-in. Whilst you are away, your car keys will be stored in the company deposit safe.
On your return your car will be waiting for you at the terminal, ready for your journey home.

To reserve the meet greet service please select the option in the booking form. A surcharge of €20 applies.
While you are away your car is parked securely on the well lit and tarmaced compound that is manned 24/7.
Additional services:

Free child seats
Car valeting
Free battery jump start
Transfer without night surcharge
Free transfer of bulky luggage
Directions
You will receive a booking voucher containing the car park's address and telephone number, along with any relevant instructions and directions, upon confirming your reservation.
To view the location of the car park, please see the map on the website.
Important
Important: Please note that the time indicated in your booking should refer to the time at which you hand over your car at the car park, so 2 hours before the departure of your flight.
Features
Meet and Greet

Free Transfers

Deposit Safe

Child Seats

Valeting Available

Flat Battery Jump Start

Concreted

Undercover

24 Hour

Shuttle bus
Customer Reviews
Helga
Saturday, March 7, 2020

Wir mussten mit dem eigenen Auto zum Flughafen fahren und dann mussten wir das Auto abgeben. Der Mitarbeiter holte uns dann nach dem Urlaub mit dem eigenen Auto ab. Wir fragen uns, wie das wäre, wenn der Mitarbeiter mit unserem Auto einen Unfall hätte. Versicherungstechnisch dürfte er nicht mit unserem Auto fahren. Auf der Homepage stand Shuttleservice, nicht das wir den Schlüssel abgeben müssten. Es klappte zwar alles mit An- und Abfahrt, trotzdem...hier werden wir nicht mehr parken.
Bernd
Sunday, November 24, 2019

matthias
Sunday, August 4, 2019

Rainer
Wednesday, May 22, 2019

Alles Bestens. Sehr gut!!!!!!!!!!!!!
Hans
Wednesday, May 15, 2019

Nena
Thursday, May 9, 2019

Mich hatte man mit meinem Auto zu Flughafen gefahren und wieder dort abgeholt weil ich alleine war. Es war alles ok. Und ich werde es nächstes mal wieder machen.
Georgi
Wednesday, April 24, 2019

Snezana
Saturday, October 27, 2018

Loren
Sunday, September 30, 2018

Te duce cu masina ta la aeroport si cand te intorci trebuie sa astepti sa vina dupa tine apoi să-l duci inapoi pe el si dupa sa mergi acasa. Mai bine lasi masina la aeroport! Scria ca te duce cu autobuzul in anunt.pierzi 15minute dus si intors 25 minute. Nu recomand.
Acar
Thursday, September 6, 2018

Martina
Thursday, August 30, 2018

Dominik
Tuesday, August 28, 2018

Totale Katastrophe, Fahrer hat beim eintreffen rumgeschrien weil ich 30 minuten zu spät war. Auf dem Zettel stand shutteltranfser diesen gab es nicht. Musste den Schlüssel aushändigen! NO GO!
Christine
Tuesday, August 21, 2018

Asad
Wednesday, August 15, 2018

Enis
Friday, August 10, 2018

Jasmina
Thursday, August 9, 2018

Thomas
Sunday, August 5, 2018

Josef Wolfgang
Thursday, August 2, 2018

Peter
Wednesday, July 18, 2018

Sigrid
Wednesday, July 11, 2018