Park & Fly Budapest
All our car parks have anti-covid measures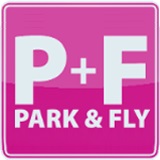 High capacity, CCTV monitored, insured and partly paved car park. It can accommodate buses, trucks and motor homes. The car park provides free transfers via their 7 seater shuttle bus which runs on demand without any waiting time or delay. Online payment is required for booking. Car wash is also available.
The Park & Fly Car Park at Ferihegy is offering quality services in a high standard setting for their customers. With its 24 hour opening times, and outstanding security measures it is an ideal solution for passengers who are departing from Ferihegy and are looking for alternative parking opportunities. The car park provides free shuttle transfer.
The surface is tarmaced, so the handling of luggage is not a problem even if it rains. The car park is surrounded with a stone wall and an industrial fence, and at the entrance a barrier prevents unauthorised access. All this makes it very secure, but on top of that there is a CCTV system and armed guards patrolling the premises. When you park here you can be sure your car is safe.
The Park & Fly Car Park at Ferihegy provides parking not only for cars. Due to its size it is capable of accepting trucks and buses too. With the aforementioned high security level, even high value vehicles can be left with peace of mind in the car park.
The car park's free shuttle transfer is on demand, which means that the shuttles are not timetabled, but available when the customer needs them. It makes parking more comfortable and calculable. It is part of the shuttle service, that the staff help you get in and out, and help with your luggage. What else do you need for a carefree departure?
While you are away, the car park can undertake car washes as well.
Arriving at the car park: When you arrive at the car park there will be a few minutes of administration, where staff record data, and provide you with a ticket. When you return you can get your vehicle back with this ticket, so please keep it safe. After this, you can park your vehicle with instructions from staff, then you get into the shuttle bus, which takes you to the airport's departure terminal.
Please take care when choosing your arrival time at the car park, ensuring that you'll have sufficient time to get to the airport. The administration takes about 10 minutes, parking your car and the traveling time takes about 15 minutes. Therefore we recommend that you arrive at the car park 30 minutes before you have to be at the airport. If you want any special services, please consider time for them as well.
If driving a bus please take the passengers to the airport directly, and drive the bus to the car park.
If you are late, and there is a chance that you may miss your flight, don't panic, just call the car park on the number given on the booking voucher while driving directly to the airport. The staff will take your car at the airport, and drive it to the car park.
On your return: When you have arrived at the airport and claimed back your luggage, please call the car park, so they can send the shuttle bus for you. After arriving at the car park staff will help you with your luggage.
Important Information
It is the customer's responsibility to arrive at the airport in time, the car park does not take any responsibility for missed flights
You can prove that you are the owner of the car with the parking ticket. The car park does not take any responsibility for any issues arising from loosing your ticket.
After arriving at the car park the cameras will make recordings, which will be kept 30 days after you have left the car park. After that those recodings will be deleted.
Directions
You will receive a booking voucher containing the car park's address and telephone number, along with any relevant instructions and directions, upon confirming your reservation.
To view the location of the car park, please see the map on the website.
Features
Barrier Entry

Free Transfers

Perimeter Fence

Secure

Vehicle Condition Photography

Van/Bus Parking

Free Hand Car Wash

Insured Car Park

CCTV

24 Hour

Shuttle bus

Anti-Covid Measures
Customer Reviews
JOSIP
Friday, October 9, 2020

Gábor
Tuesday, March 17, 2020

Minden téren maximálisan elégedett voltam.Sőt még egy olyan + segítséget is kaptam,amire szerintem másik parkolóban több mint 90 %-ban nem lettek volna hajlandóak az üzemeltetők.Későbbiekben is csak ide jövök az autómat elhelyezni,ha repülővel kell utaznom.
Igor
Sunday, March 8, 2020

Lenart
Wednesday, March 4, 2020

Kevin
Tuesday, March 3, 2020

Improve your customer service urgently!
Henrich
Wednesday, February 26, 2020

Vlad Dumitru
Wednesday, February 26, 2020

I parked the car at Park and Fly for 10 days. The price was decent, the transfer from the parking to the airport and vice versa was very fast. When we arrived and parked the car, we boarded in the minibus and immediately took us to the airport. Upon return we called the parking lot and came after us. The transfer service is non-stop. I am very pleased with this parking.
Birgit
Friday, February 14, 2020

Patrik
Thursday, February 6, 2020

Ioan Marin
Monday, February 3, 2020

MIRELA
Wednesday, January 29, 2020

Vlado
Tuesday, January 28, 2020

Sinisa
Thursday, January 23, 2020

Werner
Saturday, January 18, 2020

Andreea
Thursday, January 16, 2020

Cristina
Thursday, January 16, 2020

Recommended! I had the car here for 2 weeks and on arrival on 15.01.2020, 6.00 has not started. The employee even though he left the work program remained for several hours over the program to solve our problem. Thanks a lot! We will definitely come back!
IOAN
Wednesday, January 15, 2020

Vladimir
Wednesday, January 15, 2020

Bogdan
Monday, January 13, 2020

Ratko
Monday, January 13, 2020