Holiday Inn Brussels Airport
All our car parks have anti-covid measures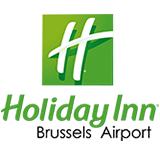 FREE SHUTTLE, Open air car park open 7 days a week available from 4:05 to 10:25 and from 18:00 to 23H40
HOW DOES THE SERVICE WORK?
Upon arrival at the car park, please go to the entrance with your booking voucher. Your luggage will be loaded into the shuttle bus that will transfer you to the Departure Terminal.
On your return, once you have retrieved your luggage, please go on level 0, platform E at the airport, you will find the shuttle which will drive you back to your vehicle.
Please note: The shuttle operates from 04H05 am until 10H25 am and from 18H00 until 23H40
Directions
You will receive a booking voucher containing the car park's address and telephone number, along with any relevant instructions and directions, upon confirming your reservation.
To view the location of the car park, please see the map on the website.
Features
Alarm System

Barrier Entry

CCTV

Insured Drivers

Perimeter Fence

Shuttle bus

Tarmaced

Toilet

Anti-Covid Measures
Customer Reviews
Hans - Dieter
Saturday, January 18, 2020

Natascha
Tuesday, December 10, 2019

Het terrein was moeilijk begaanbaar als gevolg van modder. Mijn auto kwam vast te zitten in de modder. Bij terugkomst stond er een bus voor mijn auto die vaststond in de modder; met heel veel steken heb ik uiteindelijk de auto kunnen uitparkeren. Maar vervolgens stond ik weer vast in de modder en moest de auto weer aangeduwd worden. Bij het vliegveld was moeilijk te vinden hoe de pendelbus gevonden kon worden. Uiteindelijk maar een taxi gepakt naar het hotel waar de auto stond.
Gerjan
Tuesday, December 3, 2019

Ons vliegtuig had vertraging en miste daardoor de laatste busaansluiting.
Jörg
Sunday, October 27, 2019

Bernd
Saturday, October 26, 2019

Bei der Buchung war nirgends zu sehen, dass der Shuttle-Service vom Flughafen zurück zum Hotel zwischen 9.50 Uhr und 18 Uhr nicht verkehrt. Dadurch mussten wir bei unserer Ankunft um 13 Uhr ein Taxi für 15 € nehmen. Auch in der Reservierungsbestätigung war dies mit keinem Wort erwähnt. Unmöglich! Außerdem war in der Bestätigung von einem Parkhaus und einer Grasfläche am Holiday Inn die Rede. Es gab weder das eine noch das andere, sondern es führte eine Schranke, an der man ein Ticket ziehen musste, auf einen regulären Hotelparkplatz. Verwirrend! Darüber hinaus war in Ihrer
Carl-Wilhelm
Saturday, October 26, 2019

Einfach nur Abzocke!! Ich kann nur davon abraten, den Parkplatz am Holiday Inn Brussels Airport zu buchen. Der Shuttle-Bus macht sage und schreibe von 10 bis 18 Uhr Pause, er fährt also rund acht Stunden gar nicht - wie kann das sein? Dann bekommt man ein Taxi für 25.- Euro angeboten und kann es auf 12.- Euro (one way) runterhandeln. Der Linienbus,der vor dem Hotel fährt, wird einem schlecht geredet, da er ja stundenlang fahren würde. Das stimmt aber nicht, wie unsere Rückfahrt gezeigt hat. Man bekommt den Eindruck, dass die Unwissenheit der Reisenden dort schamlos ausgenutzt wird. Fazit: Auf keinen Fall dort einen Parkplatz buchen!!!
Hotze
Saturday, October 19, 2019

Heiko
Sunday, September 29, 2019

Purcareanu
Thursday, September 19, 2019

Augustin
Tuesday, August 20, 2019

The worst was the shuttle from the airport. I had to wait at the airport for more than 1 hour! in the cold, with my kids. I had to call the hotel 3 times. Very unpleasant. I hope nobody will use this service anymore. In any case, not advisable.
BERTRAND
Friday, August 16, 2019

ION
Saturday, August 10, 2019

La navette est quasi inutile avec des horaires très contraignants, il faut compter le prix AR d'un taxi pour aller vite et bien, donc 20€ en sus. Autant aller chercher un autre parking plus convenable. Nul
Ali
Wednesday, August 7, 2019

Ruud
Monday, August 5, 2019

Yakoub
Monday, July 29, 2019

Sofian
Monday, May 27, 2019

Margarita
Tuesday, May 21, 2019

The information given in your site is not accurate. Miss-leading for clients.
Ellen
Tuesday, May 14, 2019

Website should mention that you need to park in the back of the hotel. Front parking is not allowed and not mentioned. When entering the parking, there should be a sign to indicate the rear parking.
Esad
Saturday, May 11, 2019

The worst place to park your car arrived at airport and had no shuttle for next five hours,ended up paying taxi which i was better off parking vip somewhere else
Manoj
Monday, May 6, 2019