Official Airport Charleroi Parking P3
All our car parks have anti-covid measures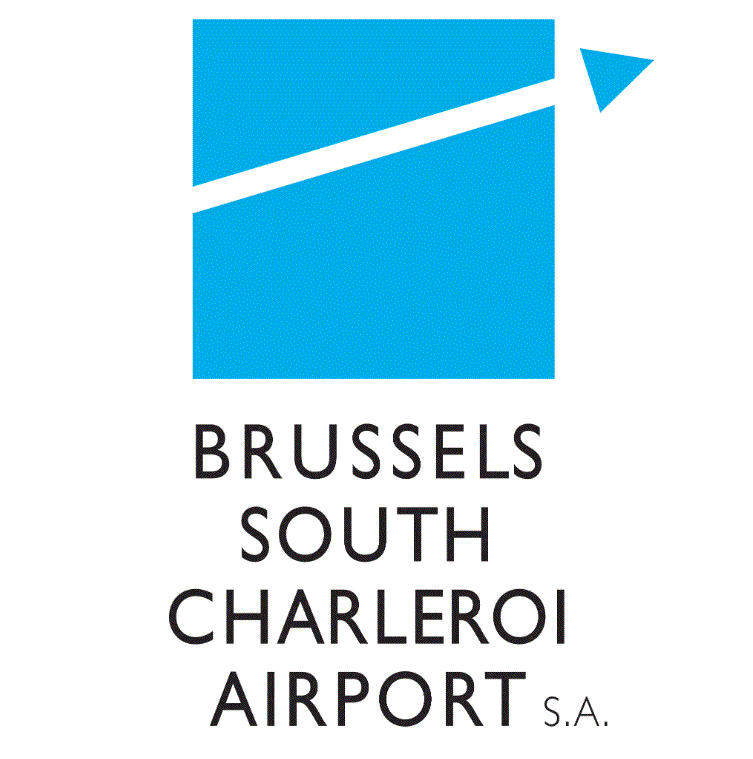 Official Airport Parking P3 Charleroi Low Cost: just minutes away from Charleroi airport terminal. Open-air and secure spaces at very competitive prices.
P3 Charleroi Low Cost offers outside and secure spaces, with an electric barrier, secured and protected by a CCTV system. The P3 car park is also completely fenced in. You can therefore be sure your vehicle will be safe while you are away.
Parking P3 at Charleroi airport is just a few minutes away from the terminals. There's No shuttle bus Available for this parking.
On the day of departure, please head to the entrance of the car park (at the scheduled time of your reservation) and scan the Qr-code at the entry gate, you receive a ticket and the gate opens automatically. Do not push the button.
Private Waiting Lounge: Passengers booking with the official airport car park are also offered exclusive access to a calm and secluded waiting room on arrival at the terminal where they can prepare for their flight with tranquillity.


Fast Track: In addition to your parking you will also have the opportunity to save time during the security check if you choose to add the Fast Track access to your booking.
HOW IT WORKS
Terms and Conditions
One ticket per person is required, except for babies under 2 years of age accompanied by a paying adult. The Fast Track can be used only in conjunction with a boarding card or the check-in voucher. It gives the holder the right to use the security lanes reserved for Fast Track customers but:
in no way guarantees that there will be no queue at the security check,
does not absolve the holder from compliance with all security procedures,
does not absolve the holder from compliance with the general conditions of the air carrier with which the holder is traveling.

After confirmation of your Fast Track reservation, it can no longer be canceled or changed.
BSCA reserves the right to close the Fast Track at any time, without notice, for reasons of security. No reimbursement can be demanded in such circumstances.

BSCA declines all responsibility for any delays or damaging consequences of the same that the Fast Track ticket holder may suffer as a result of the holder's failure to comply with the security rules or the policy generally applicable within the airport or of force majeure.
Please note that all bookings must be made at least 24 hours in advance.
Directions
You will receive a booking voucher containing the car park's address and telephone number, along with any relevant instructions and directions, upon confirming your reservation.
To view the location of the car park, please see the map on the website.
Features
Tarmaced

Barrier Entry

Perimeter Fence

Gated Entry

Keep your Car Keys

CCTV

Anti-Covid Measures
Customer Reviews
Radu Neculai
Saturday, August 28, 2021

Gyulsen
Saturday, August 21, 2021

Sorin
Thursday, August 12, 2021

Worst experience in years... almost lost the plane due to canceled shuttle - which is not mentioned on the website... the parking was almost full and had to walk the entire lot with small kids
Albert
Sunday, March 22, 2020

Heinrich
Sunday, March 22, 2020

Als wir am 21.03.2020 wieder aus Faro zurückkamen, fand kein Shuttle Service zum P3 in Brüssel Charleroi statt. Die Anzeigetafel zeigte aber ganz normal die Uhrzeiten an, an denen der Bus fahren sollte. Nachdem wir 1 Stunde vergebens auf einen Bus gewartet haben, mussten wir einen Info service suchen. Diesen fanden wir dann nach einiger Zeit im Gebäude des Terminals T1. Erst dort wurde uns geholfen und ein Taxi Shuttle organisiert. Ich hätte erwartet, dass man mir das mitteilt, wenn der Shuttle Service ausfällt. Aber antatt mir dieses wichtige Detail mitzuteilen, erhielt ich 1 Tag vor der Ankunft noch die E-Mai, dass ich noch eine Lounge buchen kann!
Jean Luc
Thursday, March 19, 2020

Frans
Thursday, March 19, 2020

P3 Charleroi 18. March 2020. The Dutch website told me that I could get a drive-out ticket from the busdriver. That was not true. The booking reference PC69375303 was not accepted at the drive-out bar.
Johan
Wednesday, March 18, 2020

Gelieve indien wijziging voor afhalen uitrijticket (via telefoon aan uitgang i.p.v. afgifte boekingsbevestiging) voorafgaandelijk te melden. Chauffeur was niet op de hoogte van boekingsbevestiging, heeft wel vriendelijk geholpen
Zoran
Tuesday, March 17, 2020

Paul
Monday, March 16, 2020

absoluut tevreden over reservatie/services
Benedicte
Sunday, March 15, 2020

It is the last time I booked a place on the P3 parking. Due to the corona virus our plane was 1,5 delayed, we came in Charleroi at 00.45 and there was no one at the shuttle service, no person, no bus at all, everything closed. They knew we were delayed. Together with 8 people we went by foot to the parking. My daughter, doctor, she had to work at 08.00 am in the hospital for the following 24hours, she slept for 4 hours ! I have nothing else to say as : I feel cheated and I never book again !!
Péter
Sunday, March 15, 2020

Arben
Sunday, March 15, 2020

frank
Sunday, March 15, 2020

Corinne
Sunday, March 15, 2020

frans
Saturday, March 14, 2020

Abdelhamid
Saturday, March 14, 2020

Sophie
Friday, March 13, 2020

adreas
Friday, March 13, 2020

Daniel
Thursday, March 12, 2020