ACE Parking
All our car parks have anti-covid measures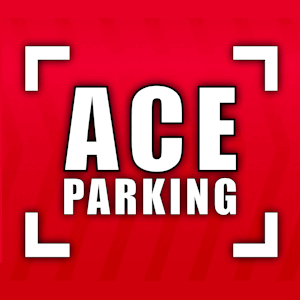 FREE SHUTTLE.
Secured outdoor parking, located less than 5 minutes from the airport - open 7/7 from 4am to midnight with shuttle included at your disposal.
At your Arrival at the car park, go to the entrance with your printed booking Voucher. Once your luggages have been loaded in the shuttle & your car adequately parked, the driver will take you to the airport located nearby.
On your Return, once you've collected your luggages, Please call the number provided with your booking voucher to confirm your return. The shuttle will then pick you up at the airport and drive you back to the car park.
Characteristics:
- Parking with vast experience in the car security sector
- Secured parking, easy to access, and located less than 5 minutes from the airport
- Careful drivers, fluent in English / Dutch / French
- Free shuttle (return) provided at the request of the customer, available 7/7, from 4am to midnight
- Open parking and shuttle available after midnight in case of flight delay
Important: During the high seasons / holidays, for organizational reasons, the car park reserves the right to keep the keys. In order to make the shuttle traffic more fluid, it is highly recommended that families and groups of 5 people - and above - first drop off their passengers at the airport and only then drive to the car park to drop off the car.
In the minutes following your arrival at the car park, a free shuttle will take you to the airport.
Directions
You will receive a booking voucher containing the car park's address and telephone number, along with any relevant instructions and directions, upon confirming your reservation.
To view the location of the car park, please see the map on the website.
Features
Shuttle bus

CCTV

Barrier Entry

Insured Car Park

Electric Fence

Disabled Transfer

Child Seats

Alarm System

Insured Drivers

24 Hour

Open Air

Free Transfers

Anti-Covid Measures
Customer Reviews
Hubert
Wednesday, November 17, 2021

Ace parking, nickel comme d'habitude
Jean-Marc
Tuesday, November 2, 2021

Chretien
Monday, November 1, 2021

Mario
Monday, October 25, 2021

sehr gut organisiert! Kleiner Verbesserungsvorschlag: Man könnte den Kunden direkt mitteilen, wo man bei der Rückreise hinkommen soll, oder evtl. einen Zettel vorbereiten.
Noemi Polli
Monday, October 25, 2021

Jean-Marie
Monday, October 25, 2021

Long temps d'attente à notre retour
Kristina
Tuesday, October 5, 2021

Vincent
Monday, August 16, 2021

Fatmir
Monday, May 17, 2021

Everything was good. i recommend for everyone. Thank you 🙏
Gavrila
Saturday, February 6, 2021

Am rezervat parcare au confirmato prin email si cand am ajuns la parcare ce sa vezi era inchisa si nici nu mi sau rambursat nici bani deci ce as sa zic de ACE PARCHING decat ca nu o sa mai parchez vreodata la ei si ca personalu e de rahat. Cum sa imi comfirmi parcare si dupa cand te sun zici ca e inchisa si sa imi caut alta parcare si daca era inchisa dece erau multe masini parcate? Nu au avut chef sa vina la lucru si au bagat scuza asta penibila e inchis da sa imi ia bani nu a fost inchis
Ruxanda
Monday, January 4, 2021

Pavel
Saturday, January 2, 2021

I need invoice for my company, how I can contact you to send data about it?
Ewa
Tuesday, December 29, 2020

Peter
Tuesday, September 22, 2020

Yves
Saturday, March 21, 2020

Tim
Friday, March 20, 2020

MICHEL
Sunday, March 8, 2020

Dirk
Thursday, March 5, 2020

Alain
Wednesday, March 4, 2020

luc
Tuesday, March 3, 2020