All our car parks have anti-covid measures
Best Priced per day
Park And Go Zaventem
€5.70
Best Rated Car Park
Parking Express Zaventem Brussels
Closest Car Park
Star Parking Zaventem Meet & Greet
0 Km
How to Book Parking at Brussels Airport 
Enter the dates you're travelling in the search box to check availability and start ParkVia's quick and easy booking process. Over 5,000 parking spaces at official and off-site Brussels airport car parks.
There are only 3 STEPS to secure your booking!
COMPARE
Quickly and easily compare prices, services, reviews, availability, and distance from the terminal. Find secure long or short-stay parking at indoor or outdoor airport car parks.
BOOK
Choose the best parking space for your needs. Shuttle bus transfer, car valet and other services are available. Pay securely online. Best price guaranteed.
PARK
Enjoy peace of mind with a guaranteed parking space for your trip. Just show your booking reservation on arrival. Take a short walk to the terminals.
Compare Brussels Airport Car Park Prices and Reviews
It can be difficult to choose the right car park for you, which is why we are providing you with useful information to help. ParkVia provides 13 approved car parks at Brussels Airport with over 5,000 parking spaces. These are all secure and low-cost, which leaves comparisons down to parking services and personal preference. How simple!
Whether you are travelling for a holiday or business trip, ParkVia can provide long-term and short-term parking at Brussels Airport to keep your car secure for as long as you need.
What our customers say about parking at Brussels.
Rated 4.73 out of 5 based on 1571 reviews from customers that booked at Brussels Airport with us.
Première expérience et rien à redire ! parfait pour tout ! A la prochaine
SIMPLE RAPIDE EFFICACE ET PRIX INTERESSANT
CHRISTOPHE
27 February 2023
très près de l'aéroport, pas d'attentes pour partir et récupérer la navette en rentrant, je recommande
First time user. Overall excellent service although would like the video recording of the card that the staff make to be available to me in case of any dispute.
The coordinates (not the address) of the parking that were provided in the email were not correct. Please correct the coordinates :)
Exceptional service, staff is very polite, location is great!
Compare Parking at Brussels.
View and compare approved car park operators at this location
Car park map.
Find the most conveniently located Brussels car parks.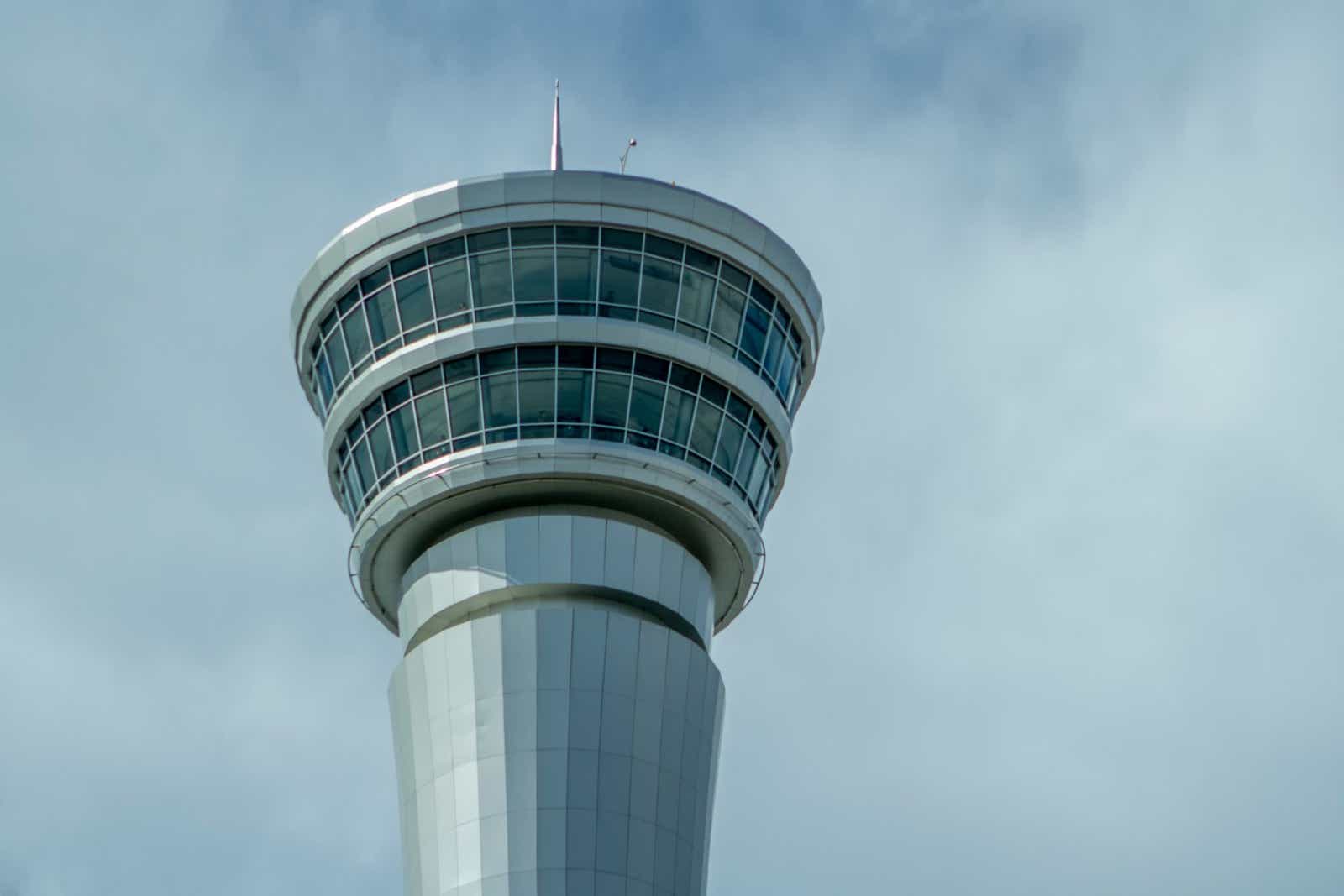 Cheap Parking at Brussels Airport 
ParkVia's "Best Price Guarantee" means that the prices you pay on our site never be more than if you were to pay directly with the car park. This includes all products like traditionally premium products such as covered parking and valet parking.
If you are looking for something even cheaper, we can provide that. The cheapest airport parking is typically an offsite car park that is not owned by the airport, where free shuttle services are offered. No walks are needed and be only a shuttle away. Customers must understand there is no free parking at this location. Cheap parking at Brussels airport can often be less than a taxi, so there's no reason to hesitate!
When booking in advance you can save up to 60% on your car park booking at Brussels Airport. The earlier you book, the more you save! So why wait? Booking in advance not only provides lower costs but also gives you a sense of security and it'll be one less problem.
With ParkVia, you can book either on-site or off-site parking depending on the parking operator's availability. Your car shall remain in the condition desired, and will have 24/7 CCTV surveillance, so you will come back to your car in untouched condition!
Customers must understand there is no free parking at this location, however, drop-off points are readily available for whenever you arrive with a stop time of 10 minutes. Drivers who stop in the drop-off area for longer than 10 minutes will be required to pay an additional 10 euros plus an additional 2 euros per additional minute.
Book Parking at Brussels Airport Terminals
Popular airlines like Ryanair, Lufthansa, British Airways, Aegean, Singapore Airlines, Brussels Airlines, and Malaysia Airlines all have available direct flights from/to Brussels airport. Accessing gates through the Brussels airport terminal will be stress-free when parking with one of our operators as they are situated close to the terminals for easy access, whether that's with a free shuttle service or a short walk.
Official car parks owned by the airport are on-site which is more convenient and good for disabled parking or direct access to the BRU terminals check-in area. Save time – reduced walking distance. However, alternative car parks that are off-site are typically cheaper.
All on-site and off-site car parks are secure with CCTV surveillance, plus friendly and professional staff. They also have theft and fire insurance to give you peace of mind.
How Does it Work?
When you are looking at booking with one of our partnered car park operators, through our site you will see the different features and services available if you book with one of them. These will help you decide which operator you would want to go for, and it makes the process of booking so much easier!
On the left-hand side of the screen, there will be a filter system that you can use to cut down the options displayed to you to find the perfect car park operator for you!
Types of parking and features available
Shuttle bus service
Car valet service
Night patrol
Anti-COVID measures
Free cancellation
Covered/uncovered parking
Indoor storage
Free transfers
CCTV surveillance
Toilets
Child seats
24/7 access
Shuttle and valet parking services
The shuttle bus is the most common service provided, in addition, is the parking service, where easy transfers are provided between the car park location and the airport terminal. This is one of the most essential parking services provided by many of our operators at no extra cost so that customers can travel with ease and cut down on time for their journey.
The car valet service, also known as meet and greet, is where you are to drive your vehicle to a valet drop-off point and hand over your keys. From there the operator staff will safely park your car in the fully secured car park while you head to your terminal with your luggage. Your vehicle will be dropped off outside the terminal building on your return.
Tips on Where to Park at Brussels Airport
Here are some useful tips to help you find the best car park to suit your needs at Brussels Airport Terminal P1, P2, and P3.
Where to park at Brussels airport? Consider the distance from the car park to the terminal you must be at. It's ideal to have access to either a shuttle or a short walking path to the terminal.
Using our simple ParkVia booking process lets you look at the top-rated car parks at Brussels Airport, as well as the cheapest, which makes choosing a parking operator that bit easier.
With ParkVia, you can book with high-rated operators that provide additional services that you may not find with other operators, like Bel Parking and Star Parking, where they both offer insured transfers, shuttle buses, undercover parking, perimeter fencing, 24/7 access, and having the car park insured.
If you are making use of the shuttle service, we recommend that you arrive at the airport 3 hours before departure as this will prevent any disruption or delays on your end and throughout the shuttle service journey.
If you are making use of the car valet service, we recommend that you arrive at the airport 2 hours before departure.
All car parks on our site are secure, but if you're looking for added car park security, Parking Express, Aeropark, Star Parking, and Bel Parking all offer night patrol.
Brussels Airport Parking FAQs
How early/late can I book parking at Brussels Airport?
You can book up to 6 months in advance of your travel date, subject to availability. The earlier you book, the more money you save.
You can also make last-minute bookings on the day at least 2 hours before the plane take-off. Subject to operator conditions (some require 24-48 hours' notice).
How do I make a booking?
The online booking process is straightforward and only takes minutes. Start via the search box at the top of the page:
Select your date and times for arrival and departure at Brussels Airport.
Check prices, services, reviews, availability, and distance from the terminal.
Select your car park and complete the booking form, including the number of passenger seats needed on the shuttle bus transfer if service is offered.
Make a secure payment with Mastercard Credit, Mastercard Debit, Visa Credit Card, Visa Debit Card, PayPal or American Express, or pay on arrival at the car park in some locations.
You'll get a fast confirmation email with the car park information including contact details and address. Show a printed or digital copy of the voucher that may have a QR code or pin provided on arrival. Car park-specific procedures will be provided on the car park pages and in the confirmation email.
Can I change or cancel my booking?
Yes, unless you have booked a non-flexible car park product, sold on the basis that you can't. you can change or cancel your booking via 'Manage My Bookings'. You can read the terms and conditions on our website.
Is it safe to park my car at the Brussels Airport car park?
Yes, we only work with secure car parks. You'll benefit from the peace of mind of knowing you are leaving your car in a car park of the highest standard.
About Brussels Airport Parking
With ParkVia, you can book your secure Brussels airport parking before you travel. This will provide simpler journeys where you can also enjoy low costs. If you are looking to save time and money on Brussels airport parking, then you are on the right page! The car parks are near the airport, so you can reach the airport simply by using the shuttle bus service.
ParkVia makes your parking experience more enjoyable by offering a variety of Brussels airport parking options. All you need to do is decide on the parking operator that best suits your needs and make your parking reservation. The car parks listed on our website are safe, secure and under CCTV surveillance 24 hours a day, with the choice of either open-air or undercover parking spaces when you book with ParkVia.
By parking your car at any of the car parks available to book on our site, you are putting that vehicle in a protected space so you can begin your stress-free journey. Online booking is simple, and you will be sent instructions on how to get to the car park after you confirm your booking. If you need any help when making a reservation, please visit our "How to book" page.
Stay connected to receive exclusive deals & offers