Airport Parking Bratislava - Galvaniho Undercover
Due to the global pandemic (COVID-19), we are receiving an extremely high amount of contacts from customers. Please bear with us.
If you would like to manage your booking please click here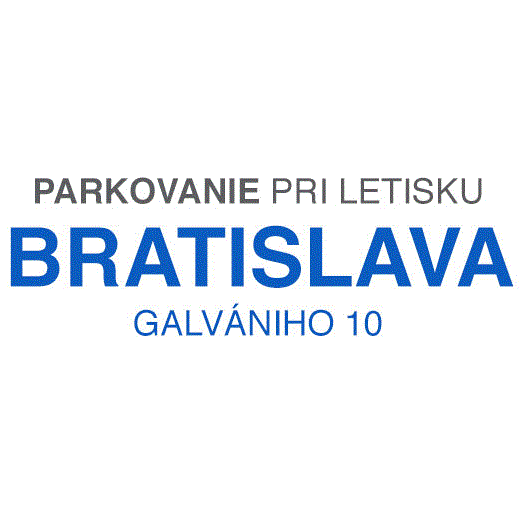 The car park is undercover, open 24/7 and monitored by CCTV cameras. The free shuttle will take you to and from the airport.
How it works: On the day of your departure please drive directly to the car park and you will be transported to the airport with no delay. On your return please ring the car park once you have retrieved your luggage and the shuttle will then take you back to the car park.
Directions
You will receive a booking voucher containing the car park's address and telephone number, along with any relevant instructions and directions, upon confirming your reservation.
To view the location of the car park, please see the map on the website.
Features
CCTV

Shuttle bus

Disabled Parking

Toilet

Individual Transfers

Waiting Room

Child Seats

Car Servicing

Tyre Checking Service

Luggage Minding

Undercover
Customer Reviews
Martin
Friday, June 14, 2019

MICHAL
Monday, June 3, 2019

Rudolf
Monday, September 24, 2018

William
Wednesday, August 1, 2018

Friendly, English-speaking staff. Was given a covered parking space which was a positive.
Ľubomír
Friday, July 20, 2018

Alexandru
Tuesday, June 5, 2018

Zoltan
Saturday, April 14, 2018

Getting into the carpark was really difficult and I was getting to the verge of missing my flight because the gates of the parking location were closed a noone was there. Luckily there was a CZ guy arriving to the parking location at the same time me and he could find out in local language what was the issue. Otherwise good transfer and excellent staff.
Katarína
Wednesday, June 28, 2017

Róbert
Friday, February 24, 2017

Bol som so všetkým spokojný. Všetko prebehlo tak ako malo a načas. Bez výhrad.
Lukas
Friday, February 3, 2017

juraj
Saturday, January 21, 2017

Spokojnosť-ochota,dochvilnost, spoľahlivosť.
juraj
Saturday, January 21, 2017

Spokojnosť-ochota,dochvilnost, spoľahlivosť.
juraj
Saturday, January 21, 2017

Spokojnosť-ochota,dochvilnost, spoľahlivosť.
Monika (len parking)
Friday, November 11, 2016

Spokojnost s dostupnustou,ochotny pan.Vyuzivali sme len parkovanie,nebol potrebny odvoz na letisko.Pri prevzati auta som tel.kontaktovala pana a cakal nas pri prichode. Urcite sme boli spokojni,odporucam.
Jozef
Friday, November 11, 2016

Oznacenie parkoviska pri vchode - brane by bolo potrebne oznacit - je dost vzdialene na plote a tak zbytocne sme sa niekolko raz otacali a vratili na to iste miesto. Inak to bolo rychle a dobre zo strany obsluhy. Snad cena za otvoreny priestor a prasne prostredie je dost vysoka...
Frantisek
Sunday, November 6, 2016

...cenovo dobré, rezervácia bezproblémová, parkovanie bezproblemové, odvoz na letisko bezpróblémové, vyzdvihnutie bezpróblemové, vydanie auta bezproblémové...budem to parkovisko využívať častejšie...ďakujem a doporučujem...
Magdalena
Thursday, October 6, 2016

Cena za parkovanie je príliš vysoká vzhľadom na ceny leteniek (SK-UK London pre 2 osoby spiatočná letenka ma vyšla 83 €, parkovanie na 7 dní 35 €). Ale personál veľmi ochotný, promptný a milý).