Mega Air Parking Athens Airport - Shuttle Bus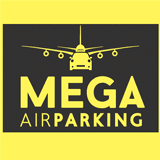 Secure car park open 24h with Shuttle bus service to Athens Airport.
How does it work?
Drive directly to the car park and drop off your vehicle. Car park staff will drive you to your departure terminal. On your return, car park staff will pick you up at the airport and drive you to the car park.
Directions
You will receive a booking voucher containing the car park's address and telephone number, along with any relevant instructions and directions, upon confirming your reservation. To view the location of the car park, please see the map on the website.
Features
CCTV
24 Hour
Shuttle bus
Tarmaced
Perimeter Fence
Secure
Transfers
3 min
Customer Reviews
Gerasimos
05 January 2020

ΠΑΝΑΓΙΩΤΗΣ
09 September 2019

Γκαλίνα
21 July 2019

Θα ηταν καλό να αναγράφεται στην ιστοσελίδα "Τοπικοί οδοί", γιατί για μένα που ήμουν πολύ βιαστική ηταν δύσκολο να καταλάβω που ακριβώς είναι το Κ1 και λανθασμένα έφυγα προς Κορωπί. Μπορεί όμως να είναι και η δική μου απροσεξία.
ΧΑΡΙΔΗΜΟΣ
21 February 2019

Filippos
18 October 2018

1st timer, but will definitely use it again.
Stephen
06 October 2018

When we returned from our trip there was no one to collect us to return to our car. We spoke to a Mega driver who was collecting other passéngers and he said a car was on its way. We then waited another 45 minutes before catching a cab to the car park. who charged us 26 euro. When we complained about the service they denied all responsibility and said they didn't speak English. I will never use this service again and a would NOT recommend it to anyone.
Βαλάντης
26 July 2018

Όλα ήταν τέλεια και πολύ επαγγελματικά
Apostolos
24 June 2018

Mega Air Parking crew was exceptional. Good flow, punctual deliveries, tight service.
ΕΛΕΝΗ
20 June 2018

Ολα αψογα, σιγουρα θα το ξαναπροτιμησω
Jan
13 May 2018

Ik was zeer tevreden en kom 7 juni weer parkeen
Jane
06 January 2018

Really close to the Athens airport, worked out much cheaper
Panagiotis
31 December 2017

Όλα έγιναν εξαιρετικά βολικά, χωρίς κανένα απολύτως πρόβλημα ή καθυστέρηση.
Γεωργιος
13 November 2017

We're finding you the best deals
We'll be just a moment
.
.
.