All our car parks have anti-covid measures
Best Priced per day
Otoparkantalya Antalya Airport
TRY13.71
Best Rated Car Park
Otoparkantalya Antalya Airport
Closest Car Park
Otoparkantalya Antalya Airport
1.39 Km
About Antalya airport parking
Antalya Airport parking is a great choice for people looking to park their car securely in a place close to the airport. Your car will be looked after in a secure car park that operates 24 hours a day, 7 days a week. You can benefit from free airport transfers when you book Antalya Airport parking with ParkVia! It is cheaper than the official airport parking so you do not need to worry about the cost of parking.
How to book Antalya Airport parking:
Booking for Antalya airport parking is very straightforward. You simply enter the dates and times you wish to park your car and click on 'check availability'. You can review the different options you have available and complete your booking by filling in the booking form. Once your booking is completed, a confirmation email will be sent which will include the booking voucher, address and the contact number of the car park including directions.
What our customers say about parking at Antalya.
Rated 4.92 out of 5 based on 272 reviews from customers that booked at Antalya Airport with us.
Nice guys, easy to deal with, quick transfer and
İlk kez kullandım. Başta biraz tereddüt ettim ama sitede ne yazıyorsa harfiyen dogru çıktı, Sitede yazan bilğiler haricinde ödemeyi yaptıktan sonra detaylı bir bilği tekrar tekrar veriliyor ayrıca. İlğinize teşekkür ederim.
Harika bir hizmet aldık. Parkantalya işletme sahibi bizzat kendisi bizimle ilgilendi aracımızı bırakıp aldığımız süreç zarfında. Bizleri yoğun ilgisiyle mahçup etti kendilerine özellikle teşekkür ederim. Bundan sonra Antalya'dan yapacağım yolucuklarda ilk tercihim parkantalya olacaktır. Şiddetle bu firmayı kullanmalarını tavsiye ederim.
Herşey çok güzeldi teşekkürler
Friendly efficient staff quick mini bus transfer to airport and return pick up too -would use again and recommend this car park and price also very good
İşlerini çok iyi yapıyorlar. Rezervasyon yaptıktan sonra konum bilgisi ve detaylı bilgi mesajı geldi. Bütün çalışanlar çok kibar ve iyi insanlar. Servis hizmetleri dakik ve hızlı.. Kesinlikle tavsiye ederim. Eng = i booked online parking lot from here. Everything was great. They provide fast transport to airport for Free. Staff were kind and helpful. İ strongly recommend that place.
Tam da aradığımız hizmet işte bu. Kesinlikle tavsiye ederim, gayet güvenilir bir firma ve her şey çok kolay ve güzeldi. Arkadaşlardan ricam lütfen valizinizi aldıktan sonra transfer aracını aramak olacaktır. Uçaktayken değil. Ne firmada çalışanlar ne de valizini aldıktan sonra aracın içinde arabasına gitmek için bekleyenleri dakikalarca havaalanında bekletmeyiniz. Biraz sağ duyulu olursanız hayat herkes için kolay olacaktır.Bundan sonra hep kullanacağım fiyat olarak çok iyiydi ve performans olarak da çok çok iyiydi, herkes güler yüzlü ve anlayışlı.
Compare Parking at Antalya.
View and compare approved car park operators at this location
3-5 mins to airport

24 Hour

Insured Car Park

CCTV

Barrier Entry

Keep Your Car Keys

Transfer Service

Transfer Service

Well Lit

Shuttle Bus

Anti-Covid Measures
5 min to airport

Free Transfers

Secure

24 Hour

CCTV

Open Air

Guard Dogs

Shuttle Bus

Transfer Service

Luggage Minding

Anti-Covid Measures
Car park map.
Find the most conveniently located Antalya car parks.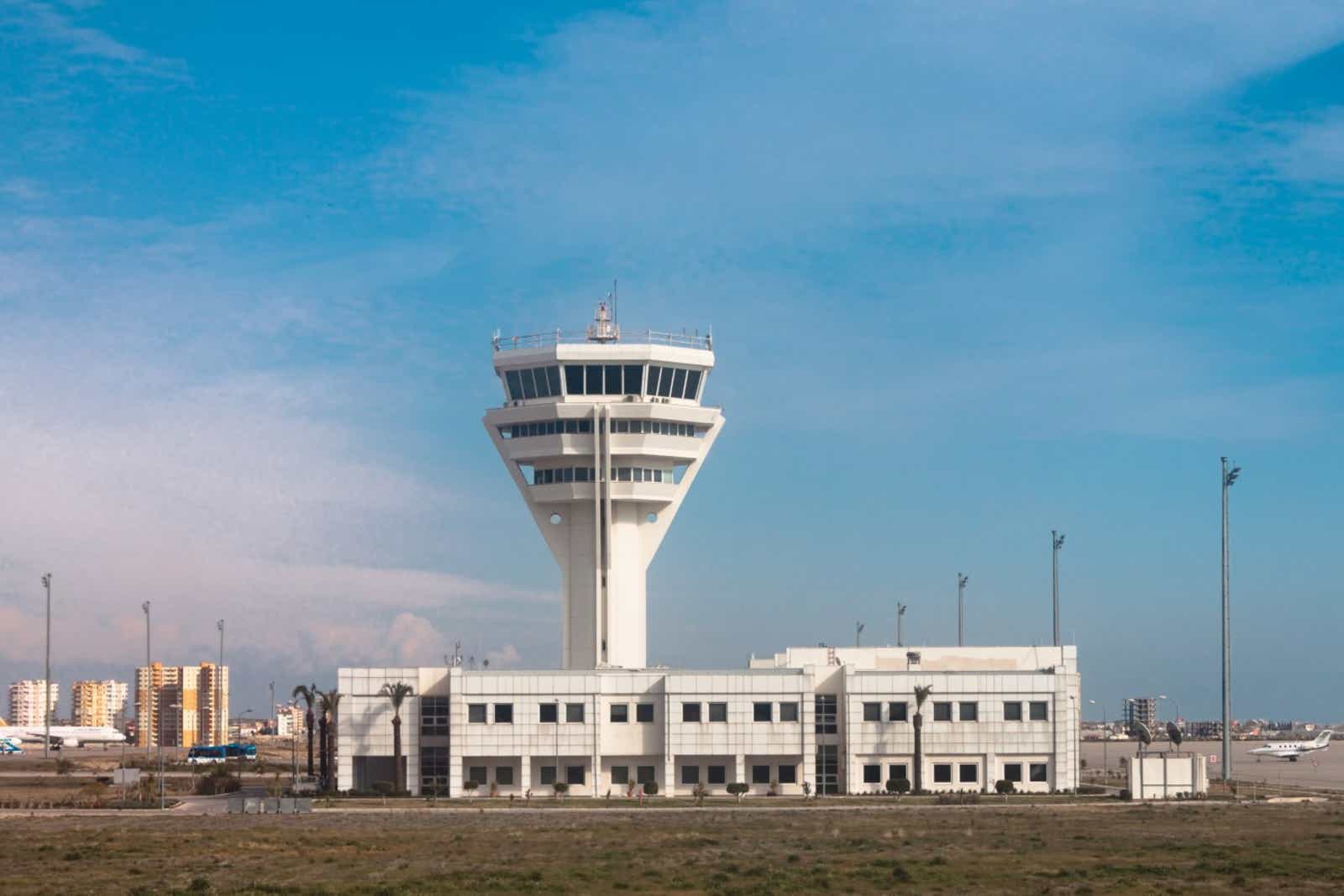 Antalya airport information
Antalya Airport operates in Antalya which is located on the Mediterranean coast of Turkey. The airport has one domestic and two international terminals and is the second largest airport in Turkey, accommodating up to 35 million passengers per year. Even though Antalya is a very popular holiday destination, it is also known for its agricultural and commercial values.
Antalya airport was chosen the 'Best airport in Europe' by Airports Council International in 2011. It is located 13 km (approximately 8 miles) away from the city centre. There are many airlines that are operating from this airport and it is known to be the 12th busiest airport in Europe due to the number of passengers.
Stay connected to receive exclusive deals & offers