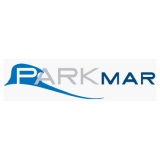 Parkmar is located very close to the port, at a short distance from the embarkation terminals. The car park offers secure, open air spaces that are only accessible via an entry and exit barrier. Meet & greet service included! Note: The car park can only accommodate customers who are making use of the ferry service.
The car park is located just 10 minutes from the Port of Genova and is fully open air. Parkmar Porto Genova also offers a free meet & greet service. Thanks to this free service you'll waste no time. You can drop off your vehicle directly at the port, then collect it there on your return!
Due to the Meet & Greet service, all customers will be asked to leave their car keys. Please note: The car park can only be of service to customers making use of the ferry service.
Directions
You will receive a booking voucher containing the car park's address and telephone number, along with any relevant instructions and directions, upon confirming your reservation.
To view the location of the car park, please see the map on the website.
Features
Open Air

Meet and Greet

Insured Car Park

Perimeter Fence

Barrier Entry

Gated Entry

24 Hour
Customer Reviews
Jörg
Sunday, September 15, 2019

Es war schwierig die restzahlung vorzunehmen da kein geeignetes Personal vor Ort war. Unser Platz würde uns aber zugewiesen und bezahlt haben wir dann bei der Abreise
Tattu
Sunday, April 28, 2019

Inadmissible...le parking en demolition à notre arrivée, nous n avons pas été prevenu mais par contre le compte bancaire débité... Comment oser demander de partager notre experience..
Cindy
Sunday, April 28, 2019

Difficile d'utiliser ce système si je n'avais pas parlé italien. On s'attendait à aller au parking et à avoir une navette, le service du voiturier ne nous a pas été communiqué clairement lors de notre réservation, d'autant que ce n'était pas une option choisie. Mais la personne était disponible et rapide donc au final solution satisfaisante.
Kristina
Saturday, April 27, 2019

Kommunikation sehr schwierig da kein Englisch gesprochen wurde, Autotransferservice Katastrophal, Tranferauto stinkend nach Hund und sehr schmutzig durch Hundehaare ...unzumutbar, eklig und schlecht.. nie wieder!!!! Service ist das Geld nicht wert
Wälty
Saturday, April 27, 2019

peter
Saturday, April 20, 2019

Martina
Saturday, April 20, 2019

Wir nutzten nur den Shuttle vom Parkplatz zum Hafen da dies ein komplett verschmutzter Kombi mit Hund auf der Rückbank war. Wir waren 2 Personen und der Fahrer wollte weitere 3 Personen mitnehmen ..5 Personen und ein großer Hund auf der Schoß meiner Cousine ...das wäre eine Zumutung gewesen. Wir weigerten uns, dann fuhr er mit den 3 anderen Damen ein zweites Mal. Für die Rückfahrt zum Parkplatz von Hafen benutzten wir ein Taxi um € 30,- da wir nicht noch einmal in dieses schmutzige und auch furchtbar stinkende Auto einsteigen wollten. Ich werde diesen Parkplatz nicht mehr buchen
Said
Wednesday, April 17, 2019

Le point de rdv n'était pas clair du tout les 2 voituriers ne parlaient pas l'anglais et leur présentation n'était pas rassurante. On a douté du sérieux de la société et in n'était pas rassuré de laisser les clés et notre véhicule car l'organisation était médiocre.
Martin
Monday, November 5, 2018

Hervé
Monday, November 5, 2018

Ediba
Thursday, September 13, 2018

OLIVIER
Sunday, April 22, 2018

Petrus
Sunday, April 22, 2018

Mitarbeiter ist nicht aufgetaucht. Ich habe ein Tag vorher ein mail an euch geschrieben das ich etwas 1-1.5 st später komme. Habe noch angerufen beim Mitarbeiter aber nahm nicht auf. Bei ankunft am parkplatz wieder 3x angerufen und beim 3e mal kam er am telefon. Wollte nicht englisch reden. Sagte "to late" no englisch go to msc parking und legte auf. Ich werde deswegen auch meine in voraus bezahlte anzahlung bei ihnen zurück fördern. Anderes Pünkt. Sie haben am dienstag auf mein mail von freitag reagiert wegen verspäterte Ankunft mit der Mitteilung das ich online der ankunft ändern kann/muss. So etwas kann und darf auch nicht sein.!! Ich war 2x vorher bei euch. Alles ok aber dieses mal einfach unverschämt. Vorallem der mitarbeiter der parkplatz der einfach auflegt und sich keine mühe gibt sich um seine kunde zu kümmern. Sie bekommen noch ein reklamation von mir wegen zurück zahlung der 11.40€. Patrick holtermans
vincenzina
Tuesday, March 20, 2018

JÉRÔME
Saturday, October 28, 2017

Silvia
Tuesday, October 3, 2017

Il servizio car valet è veramente comodo, la macchina viene prelevata e riconsegnata al terminal traghetti. Peccato che ci si debba relazionare con una persona davvero poco disponibile e con un atteggiamento molto antipatico verso chiunque non conosca Genova perfettamente. Questa persona si è innervosita perché non conoscevo perfettamente la strada per raggiungere il terminal traghetti e per questo motivo ho tardato di due minuti rispetto all'orario concordato. Al ritorno però non si è fatto problemi a consegnare la macchina con 10 minuti di ritardo e dopo due chiamate per avvisarlo del mio arrivo. Oltre tutto il pagamento in contanti al momento del deposito della macchina non è molto comodo, purtroppo non avevo i soldi giusti e mi ha detto che mi avrebbe portato il resto alla riconsegna, peccato che poi se ne stesse andando senza accennare a restituirmelo, ho dovuto fermarlo e ricordarglielo.
Matthias
Wednesday, August 16, 2017

Furchtbar. Verständigung klappe gar nicht. Personal konnte nicht mal Englisch. Der vereibarte Platz wurde nicht gefunden. Selbst mehrere Angestellte des Hafens kam das Ganze komisch vor. Auf die gebuchte Option wurde gar nicht eingegangen. Das Personal machte einen sehr unseriösen Eindruck. Wir haben auf die Anzahlung verzichtet und haben uns einen anderen Parkplatz gesucht.
Flavio
Sunday, July 9, 2017

Jürgen
Saturday, May 6, 2017

Die Parkplatz-Suche war katastrophal,Keine Hinweise oder Schilder,wo der Platz ist.Wir fuhren 3mal auf dem Flugplatzgelände herum,keiner kannte den Platz,nicht mal die Taxifahrer dort.
Elmar
Tuesday, May 2, 2017