Civitavecchia Port Parking
All our car parks have anti-covid measures
Best Priced per day
Portparking Civitavecchia Cruises - Open air
€3.90
Best Rated Car Park
Kingparking Civitavecchia Cruise Open Air
Closest Car Park
Portparking Civitavecchia Cruises - Open air
0.56 Km
About Civitavecchia Port parking
The car park at the Port of Civitavecchia gets very crowded and only offers open air parking spaces. Furthermore, it is very difficult to book because it is only possible to do so by telephone.
ParkVia offers the chance to book online alternative Civitavecchia port parking which is used by the major cruise companies. We offer car parks with both undercover and open air parking and possibility to park vehicles of varying sizes: motorbikes, camper vans and vans.
Cruise passengers are entitled to transfers to the port which are included in the price and in the case of some cruise companies the car park completes the handover service directly at the Port.
For further information on Civitavecchia port parking simply go to the car park operator's page by clicking on the logo.
Civitavecchia port parking made easy with ParkVia!
What our customers say about parking at Civitavecchia Port.
Rated 4.9 out of 5 based on 1282 reviews from customers that booked at Civitavecchia Port Airport with us.
Rosa Maria
05 November 2022
Abbiamo aspettato più di 2 ore al porto il pulmino che ci doveva portare al garage
Alessandro
03 November 2022
Credo dobbiate essere più espliciti (magari scritto i carattere piu' grande) dove recarsi, perchè per persone come me alla prima esperienza, non è stato immediato. Comunque bravi
War alles perfekt, der Transfer zum Hafen und zurück hat super geklappt. Die Leute waren alle super nett und hilfsbereit. Vielen Dank!
Alessandro
27 October 2022
Affidabili, x sbaglio ho lasciato un finestrino mezzo aperto e non ho avuto inconvenienti.
un servizio impeccabile bravi tutti
Compare Parking at Civitavecchia Port.
View and compare approved car park operators at this location
Car park map.
Find the most conveniently located Civitavecchia Port car parks.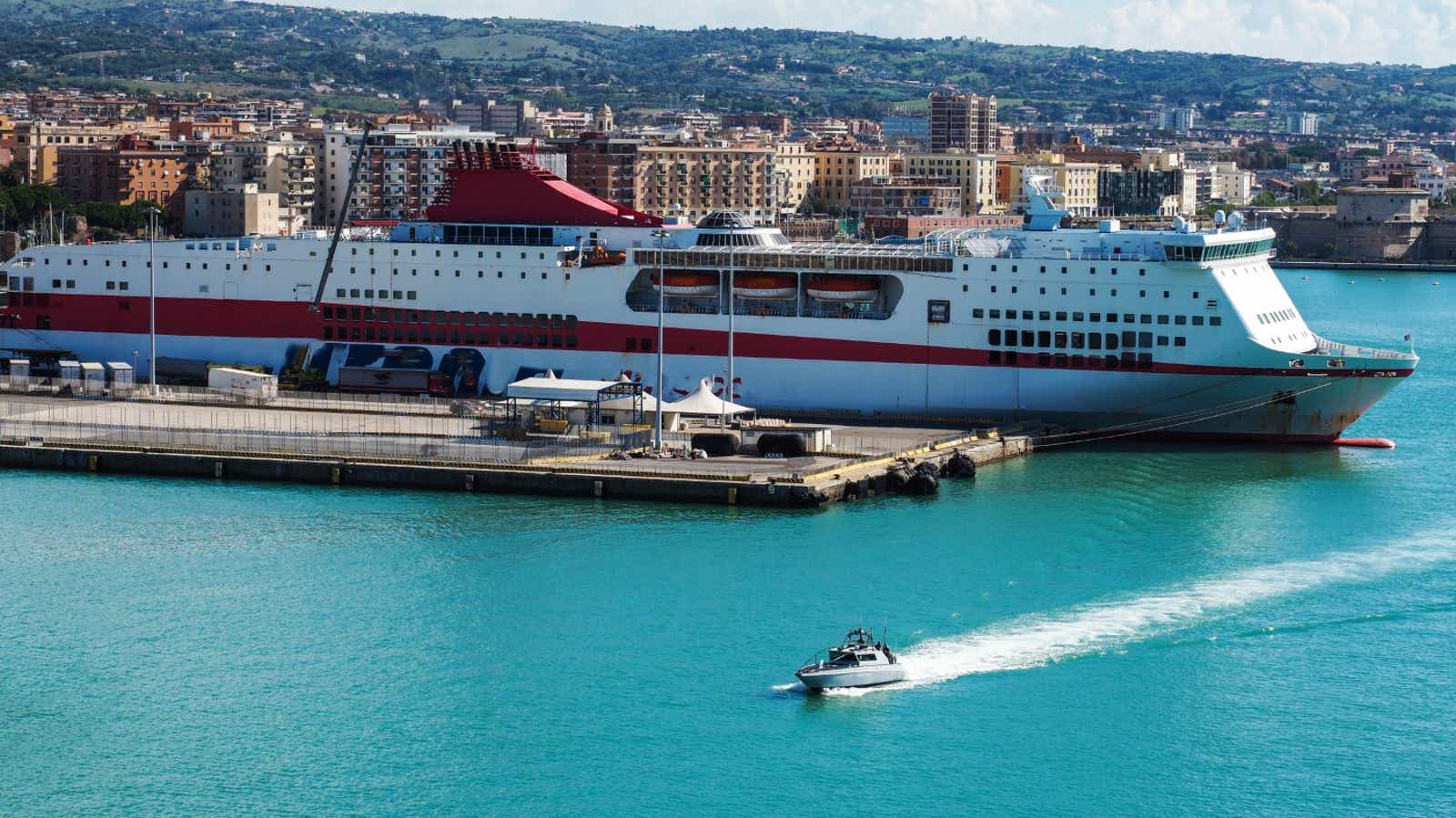 Civitavecchia Port information
Routes from the port link Rome with Sardinia, Sicily, Spain, France, Malta and Tunisia. The port of Civitavecchia also has good connections to Fiumicino Airport. All the major cruise companies depart from this port or use it as a port of call.
Civitavecchia port, also known as the port of Rome, is one of the largest ports in Italy in terms of passenger numbers. It is actually one of the biggest Cruise departure points in the whole of the Mediterranean.
Stay connected to receive exclusive deals & offers