All our car parks have anti-covid measures
Best Priced per day
Park and House Sopramarzo - Port
€3.59
Closest Car Park
Quick San Francesco Bari Port
0.98 Km
Bari port Information
The Levante Port Authority which manages the port does not mention parking at the Port of Bari. ParkVia does deal with this by offering the possibility of booking a car park at the Port of Bari.
The car parks we offer are secure and insured and mindful of customers requirements. By pre-booking parking costs are lower than those on site and by receiving notification of a customers arrival it is possible to provide a better service such as a prompt shuttle service to the Port. The shuttle is absolutely free and frequent.
The car park at the Port of Bari we promote also offers the possibility of booking large groups/organised travellers departing by bus or coach.
What our customers say about parking at Bari Port.
Rated 4.91 out of 5 based on 272 reviews from customers that booked at Bari Port Airport with us.
Antonio carmelo
16 October 2022
Perfetto. Trasferimento impeccabile. Consigliati
I ragazzi del parcheggio sono stati precisi, puntuali e gentilissimi!
Che dire .... perfetti: all'arrivo stavamo tanti e in breve hanno ben gestito tutti al rientro puntuali e cortesi
alessandra
31 August 2022
park and house di bari eccezionale! staff cordiale giovane ed efficiente! Possibilità anche di dormire nel b&b nel loro percheggio ( davvero una comodità)! super consigliato
Esperienza super positiva
Ferdinando
15 August 2022
Piccoli problemi con il servizio navetta, dovuti sopratutto agli orari delle navi e dei servizi portuali. All'andata la navetta ci ha lasciati al checkin del porto, po costringendoci ad andare a piedi per circa 3-4 km a piedi fino alla nave, sarebbe consigliabili attendere i clienti ed accompagnarli fino alla nave. Al rientro purtroppo per problemi di ritardo della nave, la navetta non ha potuto attenderci per portarci al parcheggio (il personale dellal navetta molto gentile ci ha fornito tutte le indicazioni per poter ritirare l'automobile).
Al rientro sono stati puntuali nel raggiungerci al porto e il personale risulta anche simpatico. Peccato che per recuperare il resto della famiglia bisogna rientrare in porto con la propria vettura dall'unico varco accessibile il che vale a dire chilometri di coda in auto sotto il sole cocente e interminabili ore di attesa. Inoltre al parcheggio comunque ti chiedono di lasciare le chiavi dell'auto.
Compare Parking at Bari Port.
View and compare approved car park operators at this location
Car park map.
Find the most conveniently located Bari Port car parks.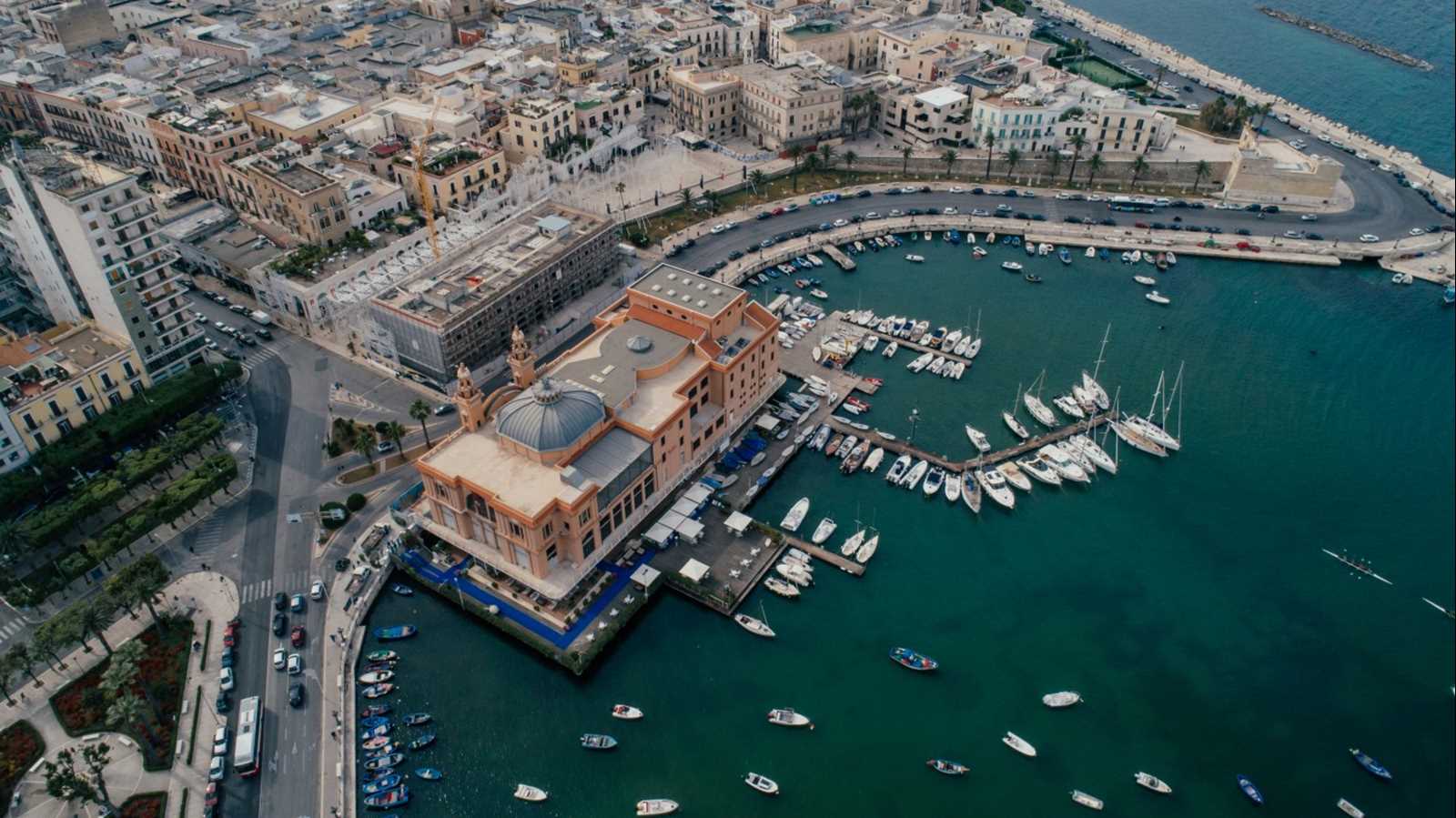 Bari Port information
The Port of Bari is considered to be the European gateway to the Balkans and the Middle East. Many fascinating places can be visited by the cruise ships sailing from this port.
The Port of Bari is an important passenger stop with considerable ferry and cruise ship traffic. The main routes include Greece, Croatia, Albania and Montenegro.
The Port of Bari comprises several docks: Molo San Vito and Banchina Dogana handles ferries heading to destinations outside Europe, while Darsena di Ponente and Molo di Ridosso handle ferries heading to destinations within the European Union as well as cruise ships. La Banchina deposito Franco is the only dock dedicated solely for cruise ships.
Stay connected to receive exclusive deals & offers