All our car parks have anti-covid measures
Best Priced Car Park (7 days)
Koala Parking Bari Port
€37
Closest Car Park
Quick San Francesco Bari Port
0.98 Km
Bari port Information
The Levante Port Authority which manages the port does not mention parking at the Port of Bari. ParkVia does deal with this by offering the possibility of booking a car park at the Port of Bari.
The car parks we offer are secure and insured and mindful of customers requirements. By pre-booking parking costs are lower than those on site and by receiving notification of a customers arrival it is possible to provide a better service such as a prompt shuttle service to the Port. The shuttle is absolutely free and frequent.
The car park at the Port of Bari we promote also offers the possibility of booking large groups/organised travellers departing by bus or coach.
What our customers say about parking at Bari Port.
Rated 5 out of 5 based on 234 reviews from customers that booked at Bari Port Airport with us.
Pietro Paolo
12 December 2021
giuseppe3
22 November 2021
Una sola parola! Perfetti.
Servizio eccellente.. oltre alla vicinanza dal porto, transfert molto rapido sia all'andata che al ritorno. Tra l'altro noi avevamo 2 bambine piccole e abbiamo richiesto il transfer per tutti e 4 al ritorno e siamo stati accontentati.. consigliatissimo per chi parte in crociera da Bari.
SIMON COSIMO
24 September 2019
Consigliatissimo..personale gentile e preciso..
Francesco
15 September 2019
Nota negativa: al rientro si preleva solo il conducente dell'auto parcheggiata, ma ovviamente ci sono le eccezioni per i soliti VIP di turno (l'avvocato e) con tutta la prole. I privilegi o per tutti o per nessuno.
Cortesia e affidabilità, davvero da 5 stelle.
Compare Parking at Bari Port.
View and compare approved car park operators at this location
Car park map.
Find the most conveniently located Bari Port car parks.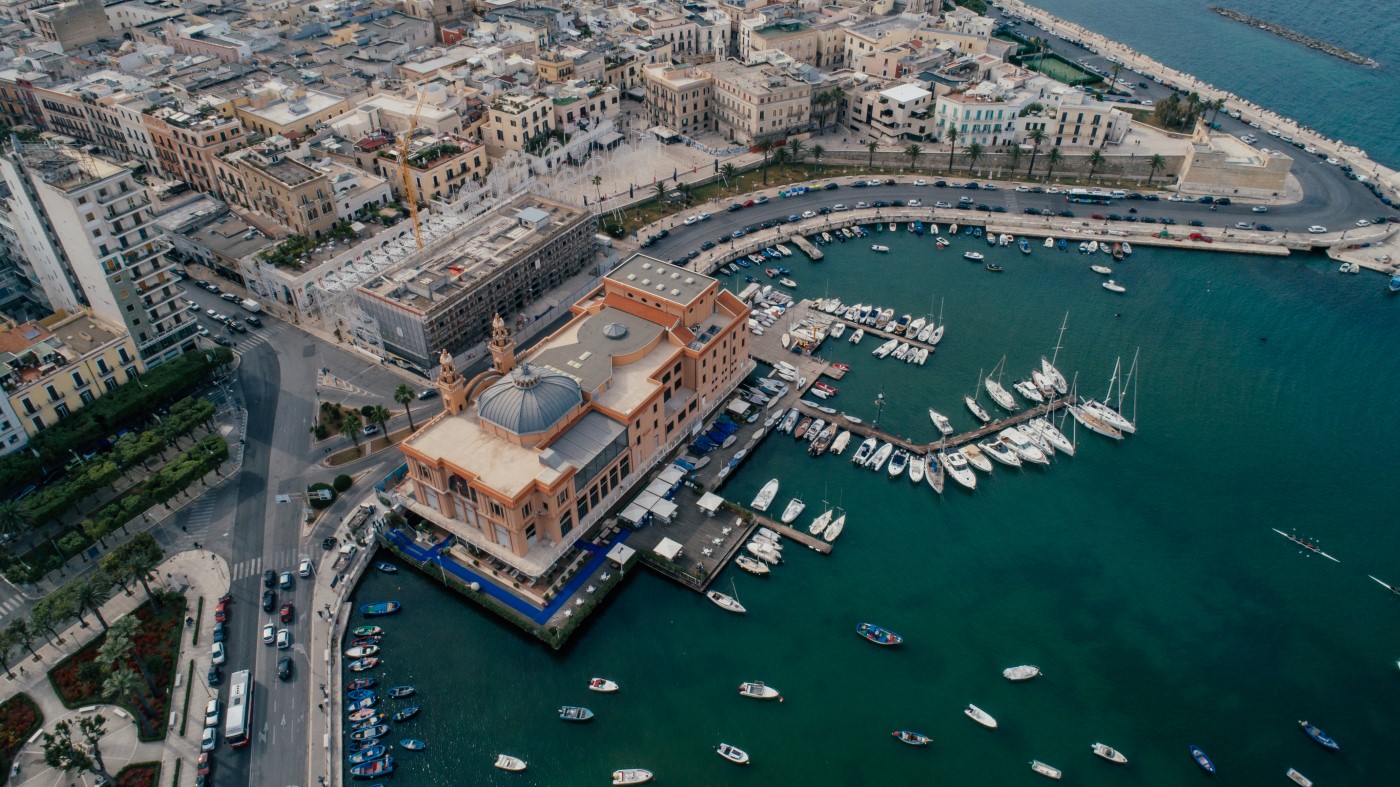 Bari Port information
The Port of Bari is considered to be the European gateway to the Balkans and the Middle East. Many fascinating places can be visited by the cruise ships sailing from this port.
The Port of Bari is an important passenger stop with considerable ferry and cruise ship traffic. The main routes include Greece, Croatia, Albania and Montenegro.
The Port of Bari comprises several docks: Molo San Vito and Banchina Dogana handles ferries heading to destinations outside Europe, while Darsena di Ponente and Molo di Ridosso handle ferries heading to destinations within the European Union as well as cruise ships. La Banchina deposito Franco is the only dock dedicated solely for cruise ships.
Stay connected to receive exclusive deals & offers