Algeciras Port Information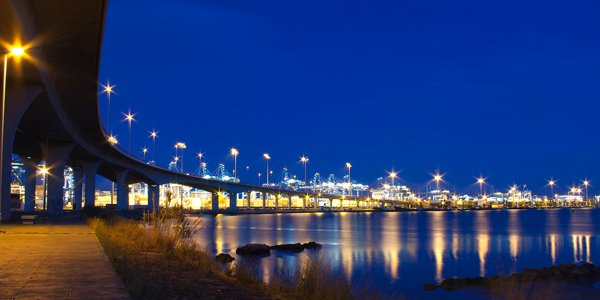 Algeciras forms part of the province of Cadiz, within the Autonomous Community of Andalucia. It is located 120 kilometres from the provincial capital and 20 metres above sea level.
The bay of Algeciras, also known as the port of Algeciras, is located in the south of Spain, a stone's throw from the straights of Gibraltar. The port handles the most passenger and cargo traffic between Europe and Africa. It covers an area of 7.500 hectares with the centre of the bay of Algeciras reaching a depth of 400 metres.
It is both a commercial and fishing port which also handles passenger traffic heading to Ceuta and Tangiers and is the most common means of transport between Ceuta and the Spanish Peninsular. The port of Algeciras accommodates four high speed ferry companies which sail between Ceuta and Algeciras in 45 minutes. There are between 15 and 20 such crossings every day.
The ferries which sail from the port of Algeciras operate between Ceuta and Tangiers Med although there are some sporadic crossings to Gibraltar. The ferry companies which operate at the port include Acciona, Balearia, Comanav, Comarit, Euroferrys, FRS, IMTC and Nautas.