Park N Depart – Uncovered
All our car parks have anti-covid measures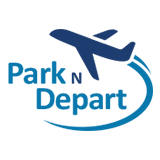 Park N Depart takes responsibility for the care of your car in a secure and uncovered parking facilities. Along with the friendly service, they offer a free shuttle service to and from Wellington Airport 24/7, 365 days a year.
HOW DOES THE SERVICE WORK?
Upon arrival at the car park, please go to the entrance with your booking voucher. Your luggage will be loaded into the shuttle bus that will be waiting to transfer you to the Departure Terminal.
On your return, once you have retrieved your luggage, please contact the number provided in your booking voucher and confirm your arrival. The shuttle bus will then come and pick you up at the Terminal exit to drive you back to your vehicle.
Directions
You will receive a booking voucher containing the car park's address and telephone number, along with any relevant instructions and directions, upon confirming your reservation.
To view the location of the car park, please see the map on the website.
Features
24 Hour

Alarm System

Barrier Entry

CCTV

Insured Car Park

Shuttle bus

Anti-Covid Measures
Customer Reviews
Lisa
Monday, March 16, 2020

Andrew
Monday, March 16, 2020

The pick up from the airport and back to the car was smooth and easy. However i had booked a 6.15am drop off on Satirday morning. We couldnt find the building in the dark,very poor signage and no lighting. The website said staff would be there but there was no one. I rang number had to leave a voicemail. At just before 6.30 rang again and got someone who then came. We just made check in with minutes to spare. No apology was offered. I hope this was just a:one off or else better managing of early flights is needed.
Stephen
Sunday, March 15, 2020

Pamela
Sunday, March 15, 2020

It was a very expensive parking session. I booked from 6.30 until the next morning. I exited the park about 11.30. I expected to pay only 35$ but had to pay more on exit. Another 72$ and now on my bank account another 5$ for services. Is this correct?????
sara
Wednesday, February 26, 2020

anne
Sunday, December 29, 2019

was very ill and trip cancelled. Was concentrating on getting better Money not refunded. will not use service in future and will tell friends about unsatisfactory service re this.
Ian
Friday, November 29, 2019

The transfer coming back had a small problem in that the van did not explicitly give the name I expected, and had Jetstar advertising so to start with I thought it was a competitor.
tony
Monday, November 18, 2019

David
Friday, November 15, 2019

Joy
Tuesday, November 12, 2019

I had prepaid and when leaving I couldn't get out of the car park until I paid another 75 dollars on my Visa. Is there a way to have this credited to my Via. Who do I contact? Joy Kemp
Bev
Wednesday, November 6, 2019

We were a little confused with the pickup to our car. Mistakenly went to the lower level of airport and had to be redirected.
MARK
Monday, November 4, 2019

Pamela
Monday, November 4, 2019

Thanks--Great service/worry free
Simon
Saturday, November 2, 2019

Im pretty sure someone took our car to the beach, has sand and bugs inside and we never take our car to the beach. Not impressed!
C.H E.
Wednesday, October 30, 2019

Lorraine
Tuesday, October 22, 2019

I'm not sure you want my comments I'm an elderly pensioner saved up to go visit family paid $60.online for long term parking got special grab a seat fares unfortunately for me my car doesn't have anything to tell me where to drive I drove to airport parked in long term & off I went for a few days came back on Mobday morning got shuttle to long term & tried to get out. After a while rang your number explained the situation didn't realize I wasnt talking to whoever runs the parking at the airport but whoever had answered the phone after me trying to explain I couldn't get out said I was in the wrong park by this time really upset I asked if I could get my online payment refunded as I now had to pay a fee to the carpark I was in he said no I hadn't turned up on the Friday so lost my money It was all very confusing didn't even know there was another longterm car parking out of the airport
Julie
Saturday, October 19, 2019

Geoff
Thursday, October 17, 2019

WARNING If you are going to use this service be very careful.because if you make a mistake they are very happy to take your money and hide behind their regulations. I made a mistake and it cost me $90. I did request a refund but they, very self-righteously, informed me that I hadn't followed the instructions in the fine print. True, but not not very customer-focused. Not again, for me.
Valerie
Monday, October 14, 2019

Very helpful and was impressed about the quick service when I rang for the shuttle to pick me up at the airport. Would definitely use them again.
Michael
Thursday, October 10, 2019

We found the place to be way further away than we thought. It was a shock because we thought we had paid to park within the airport parameters. Communication wasn't high so it felt a bit dodgy. Car was as we left it though so it was all good. I will be sure to check the website more closely next time though as the distance was just too far.