BLIC
All our car parks have anti-covid measures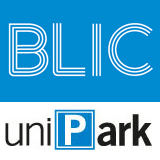 Package deal! Park at BLIC and fast track and full car wash are included in the price!
Park your car at the central uniPark car park situated in front of Vilnius Airport, in the BLIC area. How it works is simple: leave your vehicle documents (registration, technical maintenance and insurance) in the Pack&Fly room and just sign the agreement. Priority security check service - Fast Track Vilnius Airport offers FAST TRACK services, a faster and more convenient way to pass your aviation security check. The priority security check point is located to the left of the common aviation security check point, on the first floor of the Departures. The number of Fast Track coupons provided depends on the amount of passengers on the BLIC booking. On your return, go back to the Pack&Fly office and sign the remaining documents. You will find your car in the same place where you left it!
Directions
You will receive a booking voucher containing the car park's address and telephone number, along with any relevant instructions and directions, upon confirming your reservation.
To view the location of the car park, please see the map on the website.
Features
24 Hour

Anti-Covid Measures
Customer Reviews
Jurgita
Wednesday, October 23, 2019

Vesta
Friday, October 11, 2019

Butu malonu, jeigu darbuotojas priimantis bei atiduodantis dokumentus jaustusi komandos dalimi, o ne tik " as cia tik paimu dokumentus". ,...
Ramunė
Tuesday, October 1, 2019

Esu labai patenkinta šia paslauga. Automobilis nuplautas, viskas atlikta 10 balų. Ačiū
Jolanta
Sunday, September 22, 2019

Buvau užsisakiusi blic paslaugą, viskas puiku, tik labai nepatogu parskridus su visu bagažu grįžti į išvykimo salę, pasirašyti dokumentus ir pasiimti mašinos raktelių.
Kestutis
Saturday, August 31, 2019

Rimantas
Saturday, November 10, 2018

andrius
Saturday, October 20, 2018

Vainora
Wednesday, October 17, 2018

Deimante
Saturday, October 13, 2018

Lolita
Monday, October 1, 2018

Dainius
Thursday, July 5, 2018

Laura
Sunday, May 27, 2018

Ruta
Saturday, May 12, 2018

Jurgita
Saturday, April 21, 2018

Lolita
Saturday, January 20, 2018

Labai patogu ir aptarnavimas nuostabus
renaldas
Monday, October 30, 2017

malonu pasiimti isblizginta auto ;-)
Ruta
Tuesday, September 12, 2017


Monday, May 29, 2017

Viskas tenkino, išskyrus, kad Pacand fly darbuotojui ne karto nebuvo persiųstas mokėjimas ir darbuotojai nematydavo atlikto pavedimo