All our car parks have anti-covid measures
Best Priced per day
P5 UniPark Vilnius
€19.35
Closest Car Park
P4 UniPark Vilnius
0.15 Km
About Vilnius airport parking
If you are planning business trip or family holidays and looking for the right place to leave your car securely for a valuable price, ParkVia will help you to choose the best Vilnius Airport parking option for a good value of money. By choosing one of the car parks that we offer, you will be always be sure that you made the right decision.
How to book Vilnius airport parking?
The whole booking process will take you only a few minutes: simply fill in the booking form and complete your booking for Vilnius airport parking. Once the booking is completed, you can be sure that your car will be parked safely for the whole period of your trip. Alternatively, you can make a booking by phone, just call our friendly and professional multilingual team and they will help you with the booking process or assist you in choosing the most suitable car park for Vilnius airport parking.
The easiest way to book a parking place at Vilnius international airport is to book online on the ParkVia website.
What our customers say about parking at Vilnius.
Rated 4.87 out of 5 based on 2225 reviews from customers that booked at Vilnius Airport with us.
Мы забрали с поцарапанным передом машину и выбитым колпачком омывателя
Varētu būt lāzenāka uzbrauktuve starp stāviem.
Dega žalia šviesa, o vieta užimta. Vietos ant stogo turetu buti pigesnes.
Nemalonus faktas buvo, kad išvykstant iš aikštelės automobilis buvo užstatyas kito automobilio, kuris stovėjo neleistinoje vietoje. Keliavome su neigaliu vaiku ir palikome automobilį neigaliūjų vietoje. Manau kad aikštelės darbuotojai turėtų atkreipti dėmesį į nevietoje paliktus automibilius ir juos patraukti. Bent jau tuo metu kai išvykstame iš oro uosto. Kadangi buvome užsisakėms parkavimą internetu ir buvo nustatyta išvykimo data.
Compare Parking at Vilnius.
View and compare approved car park operators at this location
Car park map.
Find the most conveniently located Vilnius car parks.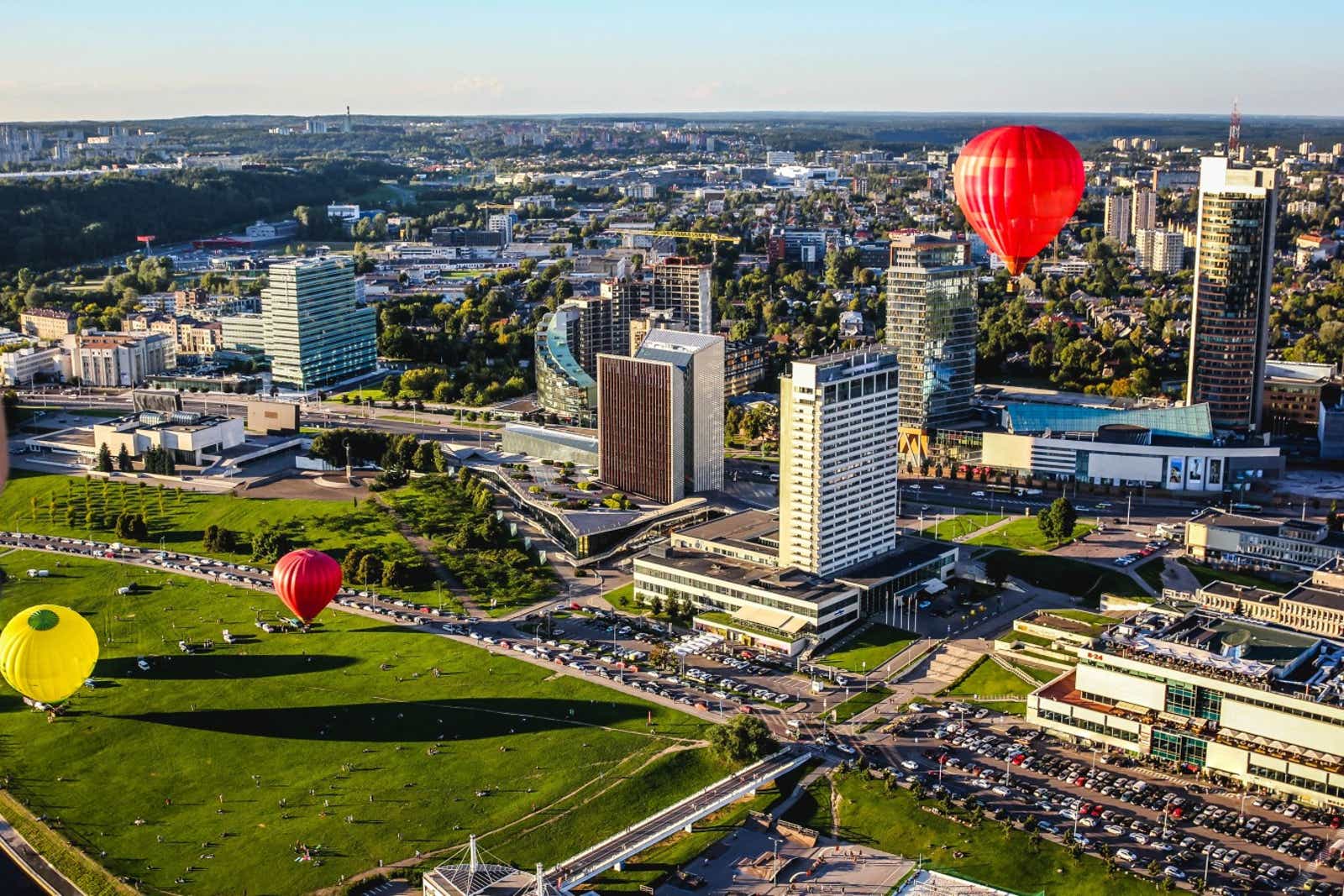 Vilnius airport information
Vilnius International airport is located 7 km from city centre. It takes only 15 minutes to travel from city centre to the airport. There are regular flights provided by Aeroflot, LOT, Ryanair, Wizz Air and other well know flight companies.
Vilnius International airport – the biggest airport in Lithuania. This airport was built in 1944 and today the old terminal building is included to the architectural heritage of Lithuania. The airport has traffic of more than two million passengers a year.
Stay connected to receive exclusive deals & offers