All our car parks have anti-covid measures
Best Priced per day
P5 UniPark Vilnius
€19.35
Closest Car Park
P4 UniPark Vilnius
0.15 Km
About Vilnius airport parking
If you are planning business trip or family holidays and looking for the right place to leave your car securely for a valuable price, ParkVia will help you to choose the best Vilnius Airport parking option for a good value of money. By choosing one of the car parks that we offer, you will be always be sure that you made the right decision.
How to book Vilnius airport parking?
The whole booking process will take you only a few minutes: simply fill in the booking form and complete your booking for Vilnius airport parking. Once the booking is completed, you can be sure that your car will be parked safely for the whole period of your trip. Alternatively, you can make a booking by phone, just call our friendly and professional multilingual team and they will help you with the booking process or assist you in choosing the most suitable car park for Vilnius airport parking.
The easiest way to book a parking place at Vilnius international airport is to book online on the ParkVia website.
What our customers say about parking at Vilnius.
Rated 4.87 out of 5 based on 2283 reviews from customers that booked at Vilnius Airport with us.
It's easier to book via telephone than via laptop.
Situacija.Griztam is TURKIJOS 24,00val.2022.10.29.Bandom isvazuoti is aiksteles ,isvaziuoti neleidzia ,,pradelsta stovejimo laikas reikia moketi papildomai,,Stovejimas buvo nupirktas iki 2022.10,30. kazkurios valandos.7 men. vaikas bliauna ,skambinam ,laukiam bele kiek .Pasirodo ,atvaziavom i paskirta aikstele ten dega zalios lempos o po lempom stovi automobiliai.Paskambinom nukreipe i kita aikstele ,o sistemoj neatzymejo .Ta pati situacija buvo ir sunui.
Забронировали стоянку Р4. Приехали в 2 часа ночи. Стоянка не работает. Указания, что можно парковаться на Р1 только на литовском языке. Я из Латвии и поо литовски не понимаю.. В международном аэтопорту должно быть и на английском.
Sveiki, Užsakant per telefoną internetu stovėjimo vietą P4 Vilniaus Oro uoste nuo 10.23 02:00 iki 10.28 18:00 renkantis iki kada negalėjau pasirinkti iki 18:00, tad pasirinkau iki 06:00, bet paskui patikrinęs jau po užsakymo ir per kompiuterį man buvo leista pasirinkti stovėjimo laiką iki 18:00. Tad supratau, kad turiu keisti savo užsakymą, nes išvykimo laikas mano bus kur kas vėliau nei užsakyme. Norėjau koreguoti užsakymą, bet negalėjau to padaryti, tad teko pirkti kitą bilietą 10.28 06:00 iki 10.28 15:00. Grįžus po kelionės bandant išvažiuoti iš stovėjimo aikštelės nemaloniai buvau nustebintas, nes ekrane pasirodė informacija, kad mano stovėjimas yra ilgesnis nei aš esu užsakęs ir sumokėjęs. Na tada teko skambinti telefonu aiškintis ir t.t. vaikinas buvo paslaugus ir po kurio laiko ir bandymų pavyko atidaryti šlagbaumą ir paleisti mane iš tos aikštelės. Patirtis nekokia. Galite patikrinti pagal automobilio numerius. MHU068
It could be nice if you change P1 to P4, to send it to me before parking! And the green lights are on busy places.
Compare Parking at Vilnius.
View and compare approved car park operators at this location
Car park map.
Find the most conveniently located Vilnius car parks.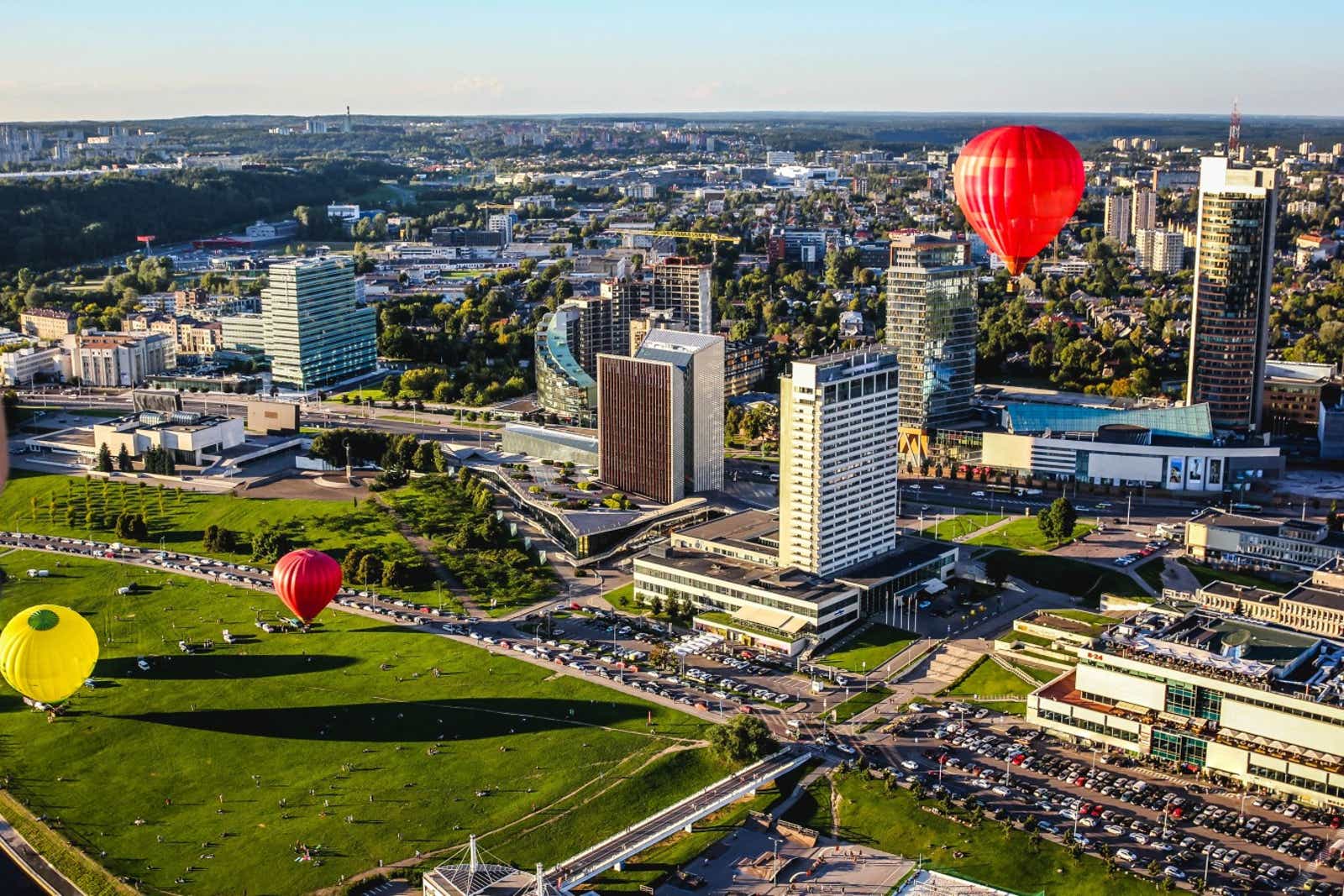 Vilnius airport information
Vilnius International airport is located 7 km from city centre. It takes only 15 minutes to travel from city centre to the airport. There are regular flights provided by Aeroflot, LOT, Ryanair, Wizz Air and other well know flight companies.
Vilnius International airport – the biggest airport in Lithuania. This airport was built in 1944 and today the old terminal building is included to the architectural heritage of Lithuania. The airport has traffic of more than two million passengers a year.
Stay connected to receive exclusive deals & offers