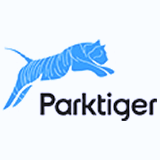 The car park is open 24/7.
The car park is open 24/7 and offers a direct train connection to the Vienna Airport Terminal (6 minutes transfer time).

They do not offer a shuttle service, as you can reach the airport in just 6 minutes by commuter train or alternatively in 8 minutes by taxi transfer.

Transfer by train: park your car and follow the signs to the train station (about 5 minutes walking time). You can buy the ticket directly at the station and pay cash or with a bank- or credit card. The train goes at least every 30 minutes from 04:36 AM to 00:06 AM.

Transfer by taxi: A telephone number to a partner taxi service of the car park will be provided in the booking confirmation. The driver will wait for you in the car park. You can pay in the taxi in cash or with a bank- or credit card. You will get a fixed rate. When you come back the driver will wait for you in the arrivals hall at the airport with a sign with your name on it and bring you back to the car park.
Directions
You will receive a booking voucher containing the car park's address and telephone number, along with any relevant instructions and directions, upon confirming your reservation.
To view the location of the car park, please see the map on the website.
Features
24 Hour

Open Air

Secure

Transfer Available
Customer Reviews
Zdeněk
Wednesday, March 25, 2020

Koray
Friday, March 20, 2020

Sandor
Thursday, March 19, 2020

Dražen
Sunday, March 15, 2020

Veronika
Saturday, March 14, 2020

Pavel
Friday, March 13, 2020

Špela
Thursday, March 12, 2020

Adam
Wednesday, March 11, 2020

Jozsef
Sunday, March 8, 2020

Jan
Saturday, March 7, 2020

Spokojenost, díky.
Děkujeme za dobrou zpětnou vazbu a uvidíme se příště :)
drazen
Thursday, March 5, 2020

Bojana
Sunday, March 1, 2020

Vse kot napisano.
Hvala za dobre povratne informacije in se vidimo naslednjič :)
Istvan
Saturday, February 29, 2020

Jan
Saturday, February 29, 2020

je to parkoviště bez obsluhy, cesta na letiště je hromadnou dopravou
Milý Jan, děkuji za pozitivní zpětnou vazbu. Auta kontrolujeme několikrát denně a máme kamerový dohled, takže je zastaralý, není to jen někdo tam pořád.
MIRO
Saturday, February 29, 2020

László
Friday, February 28, 2020

Tomaž
Friday, February 28, 2020

What staff? I just let the car there..
Dear Tomaz, thanks for the positive feedback! We don't have Staff on the parking lot 24/7 but we check the cars several times a day and also have camera surveillance. Hope to see you again next time :)
Srečko
Thursday, February 27, 2020

Roman
Tuesday, February 25, 2020

Personál nebyl, ale jinak bylo všechno přesně tak jak to bylo popsané na internetu, včetně času a cesty na vlak. Doporučuji.
Děkujeme za pozitivní hodnocení! Nejsme na místě 24 hodin denně, ale kontrolujeme vozidla několikrát denně a máme monitorovací systém. Doufejme, že se příště uvidíme :)
Brigitta
Tuesday, February 25, 2020