All our car parks have anti-covid measures
Best Priced per day
FlyPark Venice Airport
€5.03
Closest Car Park
Annia Park Hotel Venice Airport
0.55 Km
About Venice airport parking
Venice Marco Polo Airport is an international airport and the fifth busiest airport in Italy. Due to the importance of Venice as a leisure destination, the airport features flights to lots of European metropolitan areas, as well as some seasonal long-haul flights to America.
If you want to make sure your vehicle is in safe hands while you're away, simply book your Venice airport parking with ParkVia and get the best service. By booking online, you can choose the service that suits you best, and guarantee you'll get the right parking space.
With open-air and undercover parking spaces, there's also a convenient and free shuttle bus to get you to and from the terminal – so don't worry about dragging your luggage across the car park.
Venice Airport parking prices
Whether you're looking for short term of long term parking at Marco Polo airport, using ParkVia you are able to quickly compare the cost and features of each car park at Venice Airport. The cost of parking at Venice Airport varies depending on whether you choose a park and ride car park with shuttle service of whether you prefer valet / meet and greet parking. The latter will cost more but offers greater convenience for travellers looking to save time. Proximity to the airport can also be a factor influencing price, with the on-site official car parks costing slightly more but allowing drivers to walk from their car to the terminal in minutes. Additional features offered by operators such as car washing and individual transfers can also add to the cost but will ensure that you enjoy the best possible experience both before and after your trip. Once you find your ideal parking space, you can book Venice Airport parking quickly and securely.
Cheap parking at Venice airport
If you're looking for parking near Marco Polo airport in Venice, we offer a wide choice of off-site parking options where rates are often lower. All off-site car park operators that you can book through our website provide secure parking and convenient transfers to the airport.
What our customers say about parking at Venice.
Rated 4.87 out of 5 based on 5362 reviews from customers that booked at Venice Airport with us.
William
07 September 2022
I will definitely use this company again !
Il parcheggio bon ha indicazioni visibili dalla strada, perciò bisogna chiamare per farsi indicate la strada. Per il resto tutto bene.
Federica
05 September 2022
Tutto bene. Magari ampliare di più la zona di parcheggio asfaltata.
Roberto
05 September 2022
Bravi, gentili e puntuali
Dorothea
01 September 2022
sono estremamente gentili e disponibili.. grazie
ALESSANDRO
31 August 2022
complimenti per la gentilezza della signorina alla reception.
Compare Parking at Venice.
View and compare approved car park operators at this location
Car park map.
Find the most conveniently located Venice car parks.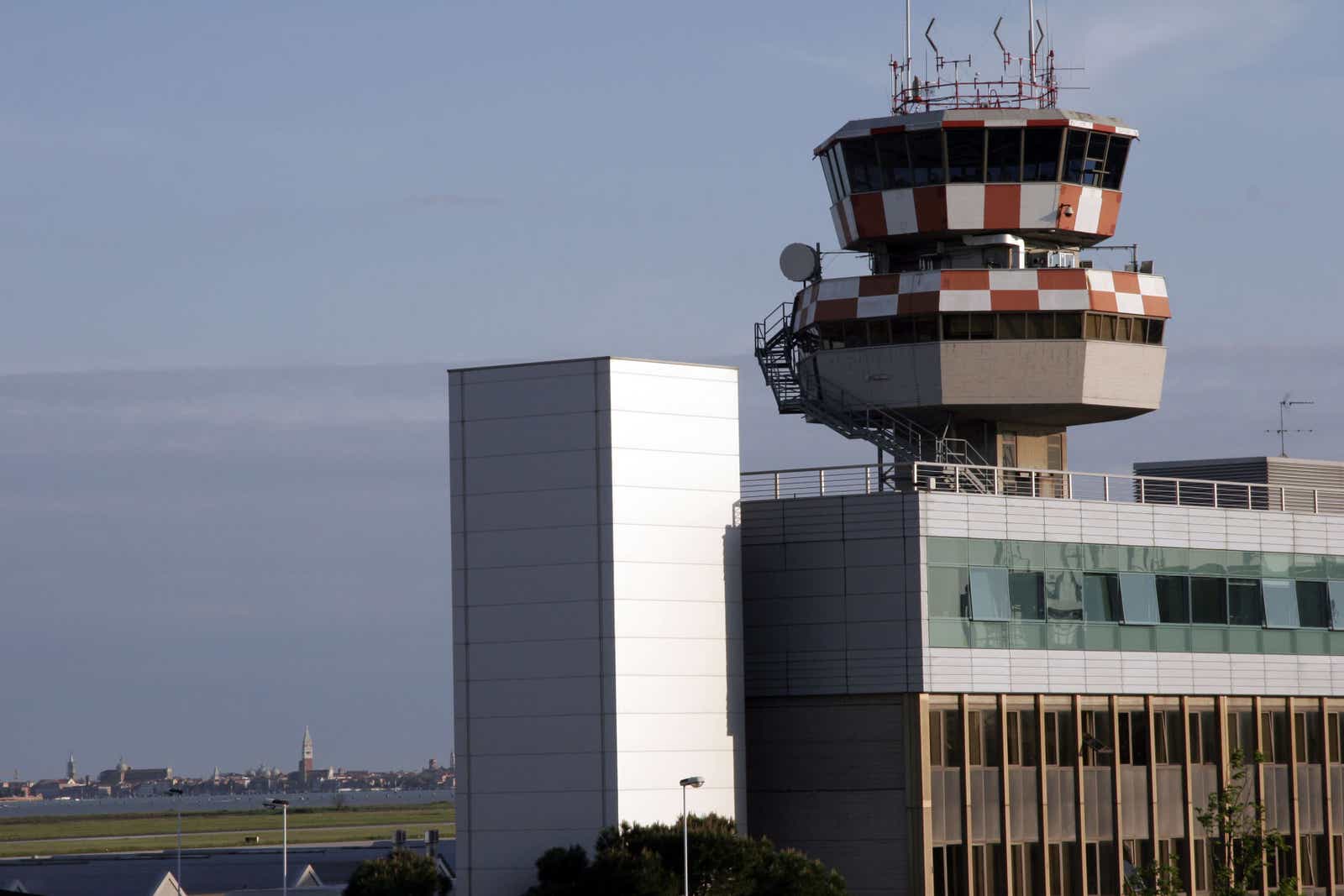 Venice airport information
The main airport terminal has three floors – the ground floor for arrivals, second floor for departures and the third floor is offices. The departure area has 70 check-in desks, and two lounges airside for customers. There is also a second terminal which features VIP, relaxation and children's play areas.
The airport has free Wi-Fi available for up to six hours, so if you've got a long wait you can amuse yourself online. Duty-Free and other retail shops are available airside, as well of plenty of food concessions with everything from pizza to a wine bar if you want to spend your time in the airport eating and drinking. There's also an observation deck on the North Terrace which is free, from which you can watch planes land and take off against the backdrop of the Venice skyline!
Stay connected to receive exclusive deals & offers