Radisson Blu Hotel Toulouse Airport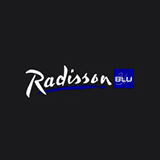 Open 24/7, covered and secured, the car park hotel is very close to Toulouse Airport.
Procedure: On arrival at the hotel, make your way to reception and present your booking voucher to the staff. Hand over your car keys at reception and once you have registered you can continue to the airport in a few minutes. Returning from your trip you must contact the hotel using the number provided on your booking voucher to confirm your arrival. You retrieve your keys from the hotel reception.
Additional Information:
Please note that the car park can not accommodate vehicles with a height of more than 1.90 metres.
Directions
You will receive a booking voucher containing the car park's address and telephone number, along with any relevant instructions and directions, upon confirming your reservation.
To view the location of the car park, please see the map on the website.
Features
Barrier Entry

Indoor Storage

CCTV

24 Hour

Shuttle bus
Customer Reviews
MICHAEL
Friday, December 28, 2018

Service excellent - comme d'habitude
MARC
Sunday, October 7, 2018

serge
Sunday, September 16, 2018

Très satisfaite de la prestation de services merci.
Martin
Saturday, August 11, 2018

Bernard
Saturday, June 9, 2018

Serge
Sunday, May 20, 2018

je n'ai pas utilisé le transfert
Clive
Thursday, April 26, 2018

Car doors had been damaged by other car doors opening against my car
OLIVIER
Monday, April 23, 2018

Un service de transfert gratuit vers /de l'aéroport serait appréciable. J'hésiterai à nouveau à louer ce parking en raison de la distance.
David
Thursday, April 19, 2018

Judith
Wednesday, April 18, 2018

Très facile. Tout près de l'aéroport - 5 minutes à pied. Moins cher que le parking aéroport.
Martine
Tuesday, April 17, 2018

C'est un super système de stationnement pour une longue durée. Ne pas hésiter à utiliser ce service. Bien cordialement
Gilbert
Sunday, April 15, 2018

j ai demande par téléphone 2 fois de vérifier que je n avais pas oublie d éteindre tous les feux - a mon retour 3 jour après plafonnier allumé
MICHAEL
Friday, March 9, 2018

Third time I've used the service and, as before, excellent. Only one small quibble: a barrier to the underground carpark had been installed while I was away. I therefore had no ticket to get out and had to be 'freed'! Minimal delay. Otherwise, all good.
joel
Tuesday, February 6, 2018

OTTO
Monday, January 8, 2018

DE KONINCK
Tuesday, November 21, 2017

Peter
Friday, November 10, 2017

ANTONIO
Saturday, November 4, 2017

Emmanuel
Monday, October 30, 2017

Non concerné par service de transfert.
christophe
Tuesday, September 12, 2017