Timisoara Airport Parking
All our car parks have anti-covid measures
Best Priced per day
Private Car Parking - Timisoara Airport
RON12.03
Best Rated Car Park
Private Car Parking - Timisoara Airport
Closest Car Park
Private Car Parking - Timisoara Airport
1.84 Km
About Timisoara airport parking
ParkVia is now offering Timisoara airport parking for "Traian Vuia" International Airport customers. Within minutes of the airport terminal, our customers can access great airport parking facilities. The car parks offer excellent benefits, including the possibility to arrange transfer services for the Timisoara airport parking customers at Traian Vuia airport.
Need help booking your Timisoara airport parking?
First, please indicate the dates and times when you require Timisoara airport parking.
Click on 'Check Availability' to see the best quotes available.
After selecting your most convenient option, click on 'Book' and fill in the online booking form.
Booking is quick, easy, secure and ensures your parking place at Timisoara Airport Parking.
What our customers say about parking at Timisoara.
Rated 5 out of 5 based on 16 reviews from customers that booked at Timisoara Airport with us.
Usluga je bila odlicna. Parking je udaljen 3-5min od terminala, vozac je ljubazan i profesionalan, cekao nas je na dogovorenom mestu, a prilikom sletanja nas je pokupio tacno u minut :)
This will be my choice for parking everytime i fly from Timisoaira! Great people and big help when you need to leave your car :)
Excellent service! They took us to airport in 2 minutes, and picked us up when we landed at 2am. Very nice and pleasant staff, would definitely go again!
Aleksandar
02 November 2021
Fast and accurate service.
Svetislav
21 October 2021
Perfect service, thanks a lot!
Izuzetno povoljan parking (više nego duplo povoljniji od aerodromskog), najbliži aerodromu, dobro obeležen, otvoren 24h sa uračunatom uslugom momentalnog transfera do aerodroma (2min vožnje). Po dogovoru smo dočekani u ranim jutarnjim satima i odmah prebačeni do aerodroma. Po povratku takođe nismo čekali ni 5 min da budemo prebačeni do automobila. Kompletna rezervacija je online, bez dodatnih troškova. U svakom aspektu prijatno iskustvo i topla preporuka.
Compare Parking at Timisoara.
View and compare approved car park operators at this location
3 minutes to airport

CCTV

Night Patrol

Wifi

Individual Transfers

Guard Dogs

Heated Vehicle

Disabled Parking

Van/Bus Parking

Shuttle Bus

Anti-Covid Measures
Car park map.
Find the most conveniently located Timisoara car parks.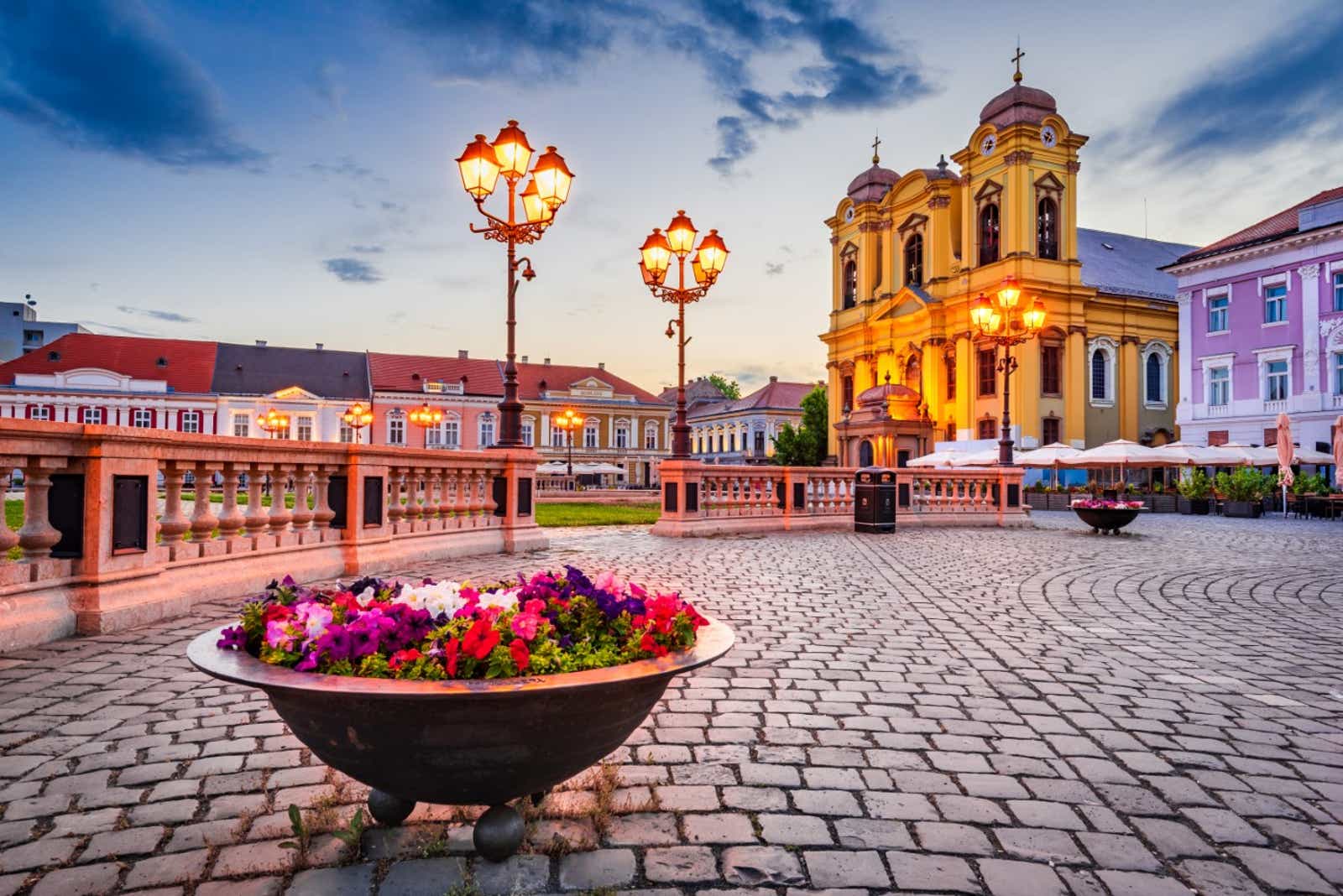 Timisoara airport information
Timisoara "Traian Vuia" International Airport located in Ghiroda, Timis County, is the third largest airport in Romania and it serves a population of approximately 2.5 million people. On 6th of January 2003 the airport was named "Traian Vuia", after the great Romanian inventor born in Timis County.
The airport is located 12 km north-east of Timisoara City Centre. The airport is easily accessible by car via E70 European road and is also served by several public transport facilities. In order to fully enjoy your experience at Timisoara International Airport, there are several bars and restaurants at your service. Whether you like to have a coffee or eat something, the restaurants in the public area offer a wide variety of high quality products.
The airport's current objective is to maintain its leader status in this area of Romania by creating more direct links to cities in the European Union and by attracting new air companies to operate on the facilities.
The biggest terminal is Terminal 2, with a processing capacity of 800 passengers/hour and 9 embarking gates. It is also the terminal on which the most airlines operate and with the largest ethnic variety among passengers.
Stay connected to receive exclusive deals & offers