IBIS Hotel Sofia Airport Parking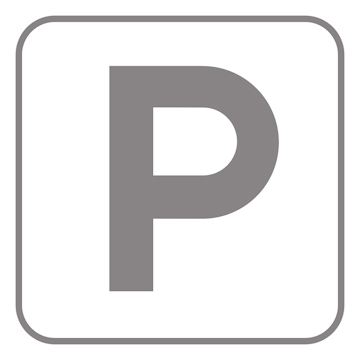 The car park provides open air parking. There are parking spaces for disabled people on site as well.
Arrival:
The hotel organizes your transport within 20 minutes from your indicated time of arrival. Failure to arrive on time means you may have a long wait.
Return:
After ringing reception will send a driver to meet you at the airport.
* Waiting time varies (between 5 and 30 minutes) depending on how busy the hotel is.
Directions
You will receive a booking voucher containing the car park's address and telephone number, along with any relevant instructions and directions, upon confirming your reservation. To view the location of the car park, please see the map on the website.
Features
Perimeter Fence
Gated Entry
Open Air
Keep your Car Keys
Disabled Parking
24 Hour
Free Transfers
Transfers
1 min
Customer Reviews
Костадин
04 November 2019

Елеонора
03 November 2019

МАРИЯ
31 October 2019

Имах малко затруднение с начина на плащане
Антон
29 October 2019

Заявката беше нормално одобрена, но първият имейл с договора за услугата беше отишъл в спама, което ме накара да мисля, че има проблем. След като написах имейл, договорът бе веднага изпратен.
пламен
29 October 2019

начина на плащане за клиенти с карти от други банки е усложнен
Alan
25 October 2019

How to make a payment was a little confusing but managed in the end would use again for sure.
Алина
22 October 2019

Много съм доволна от обслужването ! Със сигурност ще избера отново вас.
Диляна
18 October 2019

Служителят, който ни взе от Т2 на летището в четвъртък в 21.00 беше изключително любезен, забавен и отзивчив! За съжаление забравх да питам за името!
Ярослав
16 October 2019

Плащането към банка без денонощно потвърждение не ми даде сигурност, че ще ползвам паркинга, а ваучера пристигна кохато вече пристигах. Разбирам, че това е проблем на банката, но ПаркВиа може да помогне малко с подсказване, че ако плащането е валидно дори и да не е пристигнал ваучер в момента на резервацията, аз все още не съм загибил възможността да паркирам.
We're finding you the best deals
We'll be just a moment
.
.
.