Rated Excellent
Number of Car Parks
Best Priced per day
Best Rated Car Park
Closest Car Park
2
Salzburg Airport P3

€3.84

Salzburg Airport P4 Multi-Storey
Salzburg Airport P4 Multi-Storey

0.11 Km
How to Book Saltzburg Airport Parking 
To begin the hassle-free and straightforward booking process with ParkVia, simply enter your travel dates in the search box to check for the availability of on-site parking options close to Salzburg airport. Our extensive network offers thousands of parking spaces to choose from, including secure indoor or outdoor airport car parks that are perfect for both short and long stays.
There're only 3 simple steps when booking with ParkVia:
Step 1: COMPARE. Quickly and easily compare prices, services, reviews, availability, and distance from the terminal. Find secure long or short-stay parking in indoor or outdoor airport car parks.
Step 2: BOOK. Choose the best parking space for your needs. Shuttle bus transfer, car valet and other services are available. Pay securely online and get the best price guaranteed.
Step 3: PARK. Enjoy peace of mind with a guaranteed parking space for your trip. Just show your booking reservation on arrival.
What our customers say about parking at Salzburg.
Compare Parking at Salzburg
View and compare approved car park operators at this location

CCTV

Barrier Entry

24 Hour

CCTV

Multi-Storey

Barrier Entry
Car park map
Find the most conveniently located Salzburg car parks.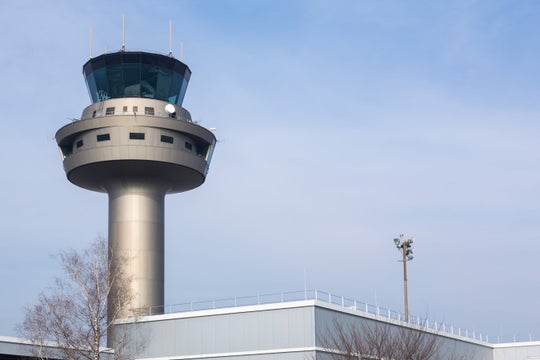 Compare Salzburg Airport Parking Prices and Reviews 
Our website offers approved car parks at Salzburg airport that can be easily reserved for your convenience. Our options are designed to provide you with the utmost convenience, ensuring that you can easily find the perfect airport parking space to suit your specific needs. At ParkVia, we offer affordable and secure parking solutions that provide the best value for our customers' money.
When choosing the perfect car park, it's essential to evaluate the characteristics that best align with your travel requirements. You may require long-term or short-term parking, a car park that's open 24/7, or one that has additional safety measures like CCTV and night patrols. Additionally, you may have specific preferences regarding the surface material of the parking area, like tarmac or gravel. To make the selection process more accessible, each car park operator's section includes information about these features for easy comparison.
To help in your decision-making process, we also provide a Salzburg airport parking map on each operator's section so that you can check the location of the car parks.
Flying from a different airport? Find parking here.
Cheap Salzburg Airport Parking
When you make a reservation with us, you can be sure that you will benefit from our best-price guarantee, which means you will not be charged more for your chosen parking spot than you would if you booked directly with the parking provider. Our customers can take advantage of budget-friendly Salzburg airport parking, including premium services like covered parking and free luggage trolleys.
If you book in advance, you can enjoy significant savings of up to 60% off your parking fee, compared to paying on the day. Not only can you save money, but you can also have peace of mind knowing that your parking arrangements have been taken care of in advance. It is a straightforward and practical way to keep your travel expenses to a minimum.
At ParkVia, through our approved car parks, we offer the best possible parking experience at Salzburg airport. Our commitment to customer satisfaction is clear in our best price guarantee and advance booking discounts, which aim to make your travel experience stress-free and cost-effective.
Salzburg Airport Parking Near Terminals 1 and 2
Salzburg airport offers a wide range of parking options across its two terminals, catering to the needs of all types of travellers, whether on a short or long journey.
If you are looking for a quick and easy parking experience, the airport provides various short-term parking options found near the terminal. These options include covered and open-air spaces, making it effortless for you to park your vehicles and board your flight.
The airport also offers affordable long-term parking options with both covered and open-air parking spaces. You can easily transfer from these parking facilities to the airport terminals, with the assurance that your vehicles are secure under high-security measures. This provides you with peace of mind, allowing them to focus on your journey without any concerns about your vehicle's safety.
Salzburg Airport P3 features uncovered parking closest to terminal 2 while Salzburg P4 Multi-Storey has covered parking closest to terminal 1. These on-site car parks are available on our website, and both are within walking distance of the terminals with high security using CCTV cameras.
Tips for Salzburg Airport Parking
Here are some useful tips to help you find the best car park to suit your needs at Salzburg airport terminal.
For the Salzburg parking airport shuttle service, aim to arrive at the airport 3 hours before departure.
For the Salzburg airport valet parking service, leave 2 hours before departure.
All car parks on our site are secure and safe options to park in.
The two on-site options we have at Salzburg airport are within walking distance of the terminals and can be booked at affordable costs. The ratings of the car parks are high and have incredibly positive reviews as they provide their visitors with an excellent experience. Both are managed by the airport and are excellent choices for you to save money on your parking costs while still enjoying a convenient and reliable parking experience.
Salzburg Airport Parking FAQs
How early/late can I book parking at Salzburg airport?
You have the option to make a reservation up to 6 months before your travel date, but this is subject to availability. It is recommended to make an early booking as this typically results in greater savings.
In addition, last-minute bookings are available up to 24 hours prior to the departure time of the plane, subject to the specific operator's conditions.
How do I make a booking?
Booking online is a simple and quick process that can be completed in just a few minutes. To begin, use the search box located at the top of the page.
Pick your date and times for arrival and departure at Salzburg airport.
Check the costs, services, reviews, availability, and distance from the terminal.
Choose the desired car park and fill out the corresponding booking form, ensuring that you indicate the required number of passenger seats for the shuttle bus transfer service if it is available.
Make a secure payment with Mastercard Credit, Mastercard Debit, Visa Credit Card, Visa Debit Card, PayPal or American Express, or pay on arrival at the car park in some locations.
Upon booking, you will receive a prompt confirmation email containing the car park information, such as the address and contact details. Additionally, a voucher should be provided in the email so be sure to present a printed or digital copy of it upon arrival. You can find specific car park procedures on the car park pages as well as in the confirmation email.
Can I change or cancel my booking?
Certainly, unless you have purchased a non-flexible car park product that explicitly restricts modifications or cancellations. To make changes or cancel your booking, please navigate to 'Manage My Bookings'. For further details, you may review the terms and conditions on our website.
Is it safe to park my car at Salzburg airport car park?
Yes, we exclusively collaborate with car parks that prioritize security, ensuring that you have the assurance of entrusting your vehicle to a top-notch car park.
About Salzburg Airport
Salzburg airport, found in western Austria, is a bustling international airport that serves as a gateway to the beautiful region of Salzburg. The airport boasts a range of facilities and services designed to cater to the needs of all travellers, from businesspeople to vacationers.
The airport's terminal is well-equipped with duty-free shopping areas, several dining options, and business facilities such as meeting rooms and free Wi-Fi. Passengers can also enjoy the convenience of self-service check-in kiosks, mobile check-in, and baggage storage facilities.
The airport offers various transportation options to make travelling to and from the airport as easy as possible. Passengers can choose from public buses, trains, car rentals, and taxi services, which are all easily accessible.
Salzburg airport's parking facilities provide a wide range of parking options for all types of passengers, including short and long-term parking, covered and open-air spaces, and premium products such as valet parking. Furthermore, you can benefit from advance booking discounts of up to 60%, ensuring that they get the best possible value for your money.
The airport provides an extensive range of services for passengers with special needs, including accessible parking, elevators, and wheelchair assistance. The airport's staff is trained to assist passengers with disabilities and ensure that your needs are fully catered for. Wheelchairs and assistance services are available on request, and the airport's parking facilities offer designated parking spaces for passengers with disabilities.
In summary, Salzburg airport provides a seamless travel experience for its visitors with its range of facilities and services. Its convenient location, easy transportation options, and parking facilities make it a great starting point for exploring the beautiful region of Salzburg.
-
+43 662 85800 | Innsbrucker Bundesstraße 95, 5020 Salzburg, Austria
Salzburg Airport Services
Salzburg airport provides a wide range of services to ensure that passengers have a comfortable and enjoyable travel experience. The airport offers several facilities and amenities that cater to the needs of several types of travellers.
One of the essential services at Salzburg airport is the availability of duty-free shops that offer a variety of products, including perfume, cosmetics, souvenirs, and snacks. These shops are in both the departures and arrivals areas, ensuring that you can buy items before or after your flight.
If you are looking for a bite to eat, Salzburg airport has several dining options available. The airport's cafes and restaurants serve various cuisines, from traditional Austrian dishes to international fast food. You can enjoy a cup of coffee, a quick snack, or a full meal before or after your flight.
Salzburg airport provides free Wi-Fi for you to stay connected during your travel. The airport also has charging stations found throughout the terminals, ensuring that you can keep your electronic devices fully charged.
Salzburg airport also has lounges that provide a comfortable and peaceful environment for passengers to relax in. These lounges are equipped with comfortable seating, workstations, and complimentary refreshments. If you happen to need to work or catch up on emails, the lounges are equipped with workstations and complimentary Wi-Fi, providing a conducive atmosphere for productivity. Additionally, the lounges offer complimentary snacks and drinks, including tea, coffee, and soft drinks, ensuring that you can enjoy refreshments in a quiet and peaceful environment.
Access to the airport's lounges is typically offered to travellers who have certain memberships or privileges, such as business class passengers, frequent flyers, or members of airline loyalty programs. Those who do not have access through such means can buy access to the lounge for a fee.
Stay connected to receive exclusive deals & offers
Something went wrong.
Thank you!