Park e Voa Porto Airport - Meet and Greet
All our car parks have anti-covid measures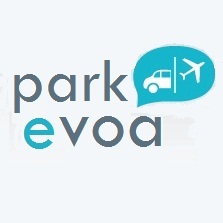 Low Cost Parking with Valet service. Pick up and drop off of vehicles at the ARRIVALS terminal.
Whether you are travelling for business or pleasure, why not start and end your journey with the treatment that you and your vehicle deserve, avoiding unnecessary hold-ups and taking advantage of the time that your car is off-road to carry out tasks such as cleaning and maintenance, so that when you return everything will already be done.

The car park is located less than 1 Km from the airport and comprises a fully enclosed compound, with CCTV system.

Service available 24 hours a day.

MORE CONVENIENT: Your vehicle will be picked up and dropped off from the Arrivals Terminal. No queueing, no hanging around, no need to try to find the car park.

OTHER SERVICES:

Park e Voa Porto Airport also offers additional services so that time is not wasted while you are away:

The car park compound is located less than 1 Km from the airport. If you prefer to drive your car to the car park you will be provided with a free transfer to the airport, available 24 hours a day. Make a booking straight away and you will receive confirmation by email and to your mobile phone, together with complete instructions on how to get to the car park.

Book on line now and guarantee your place on the dates and at the times that you want to travel.

AT THE AIRPORT TERMINAL:
Drive straight to the airport and telephone the hotline number 15 minutes before arriving: the number to contact will be sent in the email and by SMS text to your mobile phone once a booking has been made. When you arrive at the airport, Park e Voa Porto Airport staff will be ready and waiting to take delivery of your car at the ARRIVALS Terminal.
Enjoy peace of mind when you are travelling, as Park e Voa Porto Airport take full responsibility for the safekeeping and security of your car throughout your entire absence.
On your return, once you have collected all of your luggage, call the car park again and your vehicle will be handed back to you at the ARRIVALS Terminal.
Directions
You will receive a booking voucher containing the car park's address and telephone number, along with any relevant instructions and directions, upon confirming your reservation.
To view the location of the car park, please see the map on the website.
Important
IMPORTANT, PLEASE NOTE: It is essential that you leave your car keys with the car park staff.
Features
Meet and Greet

Well Lit

CCTV

24 Hour

Valeting Available

Open Air

Anti-Covid Measures
Customer Reviews
paulo
Thursday, February 27, 2020

María Dolores
Wednesday, February 26, 2020

MARÍA DE LA CRUZ
Thursday, February 13, 2020

Estupendo servicio y atención.
Gustavo
Sunday, January 5, 2020

Imposible localizar, no señalizado, llegamos una hora antes y casi perdemos el vuelo intentando llegar, al final aparcamos dentro aeropuerto tatifa 80 euros y coste reserva perdido. Los parking low cost son muuucho más fácil de localizar.
Pilar
Wednesday, December 18, 2019

Josefa
Wednesday, December 18, 2019

carlos
Tuesday, December 10, 2019

OSCAR
Monday, December 9, 2019

Manuel
Tuesday, December 3, 2019

antonio
Monday, November 4, 2019

Todo genial, la experiencia ha sido satisfactoria, pienso repetir. Tiempo espera ha sido muy bueno.
María Olga
Tuesday, October 8, 2019

Miguel
Tuesday, August 13, 2019

Bruno
Wednesday, June 21, 2017

Correu tudo bem. Recomendo
Joaquim
Saturday, June 17, 2017

O carro foi entregue nas chegadas, quando na reserva indicava para entregar nas partidas.

Wednesday, May 31, 2017

Conforme contractualizado, não cumpriram com as condições previstas do Valet Parking, prejudicando a minha viagem, e no acto de entrega queriam cobrar mais 3€ do que o contratado. Má experiência
henrique manuel
Sunday, May 28, 2017

correu tudo bem exceptp fiz tudo online e a morada no site é rua da botica, quando lá cheguei fe chado 5 horas da manhã