Cryptoparking Pescara
All our car parks have anti-covid measures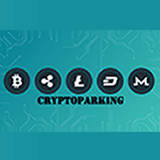 Cryptoparking Pescara is located just a 5 minute walk away from Pescara Airport. It is open 24 hours a day, has both open air and under cover parking spaces and accepts all types of vehicle at the same price! It offers meet and greet service for free.
Also your vehicle will be sanitised by the operator and you will be released a certificate. This service will be included in the price.
Cryptoparking Pescara is a secure car park a mere stone's throw from Pescara airport. It is literally a few steps away; however you can drop and collect you car in front of the terminal thanks to the meet and greet service. The car park does not offer shuttle bus service.
The car park is open 24 hours a day all year round. You can pre-book your parking space online, opting for either an open air or under cover parking space, but what is really interesting is that, whatever type of vehicle you have -motorbike, car, van or campervan - Cryptoparking Pescara lets you book either at the same price! All you need to do is to select your parking preference (open air or under cover) on the booking form.

The car park offers a parking service with safety at its core. The premises are completely ring-fenced, with controlled access and a barrier at the entrance, and security guards are on watch at all times.
Go directly to the airport and leave your car with one of the staff members. And do not worry: on your way back, just call the driver and your car will be dropped at the terminal.
The car park also offers the option of additional services (at an extra cost) such as a car wash, or refuelling. The car wash can be booked online along with your parking reservation, whereas there is no need to pre-book the refuelling service, as the car park staff will point you towards a nearby petrol station.
Make a reservation for Cryptoparking Pescara online: pay the same price irrespective of the type of vehicle that you have, pay the full cost at the car park and you can drop and collect your car at the airport ... what more could you want?
Directions
You will receive a booking voucher containing the car park's address and telephone number, along with any relevant instructions and directions, upon confirming your reservation.
To view the location of the car park, please see the map on the website.
Features
CCTV

Undercover

24 Hour

Insured Car Park

Gated Entry

Valeting Available

No Pre-Payment

Secure

Meet and Greet

Open Air

Anti-Covid Measures
Customer Reviews
Edward
Tuesday, February 11, 2020

GIUSEPPE
Thursday, January 30, 2020

Ho lasciato l'auto in custodia con il servizio car valet con km 178.306. All'atto della riconsegna del veicolo il chilometraggio era aumentato a km 178.340.
Aldo
Thursday, January 2, 2020

NICOLA
Thursday, January 2, 2020

Marcello
Wednesday, January 1, 2020

Roberto
Monday, December 30, 2019

Richard
Thursday, November 21, 2019

Very friendly, efficient and we will use them next time.
Mariella
Tuesday, November 19, 2019

Rick
Monday, October 28, 2019

Michele
Sunday, October 27, 2019

Adriano
Friday, October 18, 2019

GIOVANNI
Tuesday, October 15, 2019

Dieter
Thursday, October 10, 2019

Ho prenato per il parcheggio Pescara Aeroporto alle 5:00. - Sul voucher è indicato il numero cellulare da chiamere 35 min prima dell'arrivo. Però: telefono spento! - Poi, sono arrivato, Mi sono fermato al posto indicato sul voucher e ho telefonato di nuovo. Telefono anchora spento!!! Nessun persona da vedere!!! Servizio ZERO ZERO ZERO! Dimenticate Cryptoparking!!! - Finalmente ho usato il parcheggio del aereopoto stesso. Costa due 2 EUR in più per un giorno. Ritiro ticket e pagamento quando si torno senza problemi. Solo pochissimi passi dall' ingresso. --- PS: Inoltre che non mi piache dalla Cryptoparking: volgiono che si lascia lascia la chiave ...
Salve signor Dieter, molto probabilmente il cellulare le è risultato staccato, perchè ha chiamato forse da un numero straniero e quindi non con prefisso +39. A volte il cellulare può catalogare tali chiamate come SPAM. Mi sembra che non le abbiamo sottratto alcun importo, dato che la lamentela si estende solo per 8 euro. Il motivo per cui noi esigiamo le chiavi di ogni auto è perchè, avendo soltanto noi in zona l'alternativa al parcheggio scoperto, ovvero il coperto, abbiamo bisogno delle chiavi del mezzo per motivi logistici. Etichettare il nostro servizio come ZERO ZERO ZERO, secondo le sue parole, mi sembra eccessivo. Molti clienti ci hanno scelto da anni, e da anni continuiamo la nostra missione. Saluti.
NICOLA
Wednesday, October 9, 2019

CREDO CHE LA MIA AUTOVETTURA SIA STATA PARCHEGGIATA NEL CENTRO COMMERCIALE POI HO TROVATO NELLA MIA AUTO UN TUBBETTO DI MAIONESE POI NON VEDENDO DOVE ERA PARCHEGGIATA MI HA DATO MOLTO FASTIDIO QUINDI COME ESPERIENZA MOLTO NEGATIVA L'AUTO LA DEVO PORTARE IO AL VOSTRO PARCHEGGIO SE ESISTE.SALUTI-
Salve signor Nicola, se si ricorda, le avevo proposto di venire a portare la sua autovettura al parcheggio, ma non avendo chiamato secondo regolamento 35 minuti prima, stavamo un pò stretti con i tempi. L'auto come da foto tratte da video sorveglianza è stata riposta al sicuro. Se ricorda bene le mie parole (Giuseppe) l'auto l'avevamo messa per sbaglio al coperto, nonostante lei avesse pagato per il posto scoperto. Per il tubetto di maionese, mi dispiace ma noi non siamo un supermercato, quindi non saprei come aiutarla. Grazie comunque per aver usufruito del nostro servizio, per la prossima volta se c'è qualche lamentela è pregato di esporla al nostro personale. Saluti
ROMOLO
Sunday, October 6, 2019

Al mio rientro il servizio CarValet ha funzionato perfettamente
Cristina
Tuesday, October 1, 2019

Stefano
Wednesday, September 25, 2019

Ho installato nell'auto un gps tracker. Ho fotografato il tachimetro dell'auto alla consegna; al ritiro aveva percorso 23 km. Sto verificando i tracciati del tracker; sto accertando le responsabilità di questo con il mio avvocato
ROMINA
Tuesday, September 24, 2019

Gianluca
Tuesday, September 24, 2019

marco
Sunday, September 22, 2019