Paris-Beauvais Official Airport Parking P4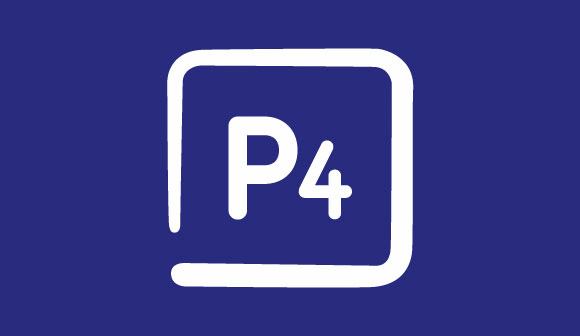 The car park P4 represents an excellent value for money. Located 500 meters from Terminals 1 and 2, this outdoor car park can be reached on foot in less than 10 minutes.This low-cost Parking is fenced, open-air with an entrance barrier and monitored by CCTV.
Why Book This Parking? Excellent rates for this parking on the airport site! Located less than 500 m from the both terminals. Official car park open air, fenced and monitored by CCTV. Further information The airport is closed from 23H00 to 06H00 in the morning. The car park can be used at night, but no assistance will be possible in case of problems or technical difficulties (barrier, code ...).
How it works Arriving at the airport, please follow the signs to P4. Enter your booking code and press "V" to validate and take your ticket back in order to enter the car park.
On your return to the airport go to your car, drive up to the barrier and insert your ticket at the barrier.
Directions
You will receive a booking voucher containing the car park's address and telephone number, along with any relevant instructions and directions, upon confirming your reservation.
To view the location of the car park, please see the map on the website.
Important
Please note that the car park's office is open from 7am until the arrival of the last plane. Road disruption may happen on November 17th following a national mobilization. If you come by car or shuttle to the airport, we advise you to anticipate your trip to reach the airport. From Paris (Porte Maillot) to Aeroport Paris-Beauvais, shuttle will leave from 5.00 AM
Features
Barrier Entry

Open Air

Perimeter Fence

Well Lit

CCTV

Disabled Parking

Insured Car Park

PIN Entry

Secure

Tarmaced
Customer Reviews
Andre
Wednesday, May 6, 2020

Zoran
Wednesday, April 1, 2020

Mon vol il est supprimé par wizz mais je pouvez pas remboursé mon réservation parking
Pascal
Tuesday, March 24, 2020

Confinement pas parti pas remboursé
Claire
Monday, March 23, 2020

Très mauvais service client, en pleine crise COVID 19, ils n'ont pas voulu me rembourser!
BENAMAR
Monday, March 23, 2020

Désolé je n'ai toujours pas récupéré mon véhicule je suis bloqué au Maroc
Corinne
Monday, March 23, 2020

Voyage annulé pour cause de coronavirus. Multiple tentatives pour joindre le parking afin de prévenir et demander un remboursement . Impossible de obtenir quelqu un malgré un sois disant numéro à notre disposition. Nous sommes très mécontents et sommes obligés de parvenir à la conclusion que pour payer il ne y a aucun problème mais que pour exprimer une réclamation il n y a plus personne. Nous ne manquerons pas d en informer notre entourage.
Isabelle
Sunday, March 22, 2020

Honteux !! Aucune annulation possible n y remboursement alors que notre vol est annulé par fermeture des frontières !! Moi qui commande tt les 2 mois chez vous pour partir de beauvais et bien plus jamais je trouve ca vraiment exagéré et aucun reponse aux mails
YOURI
Sunday, March 22, 2020

Impossibilité de se faire rembourser après l'annulation des vols en raison de l'épidémie
MARIE celine
Saturday, March 21, 2020

Avion annulé à cause du corononavirus pas de remboursement à ce jour
alexandre
Friday, March 20, 2020

Efisio
Thursday, March 19, 2020

Eric
Wednesday, March 18, 2020

John
Monday, March 16, 2020

Tried to cancel. Unable to do So. Corona virus issues. No way to recover costs
Richard
Monday, March 16, 2020

Corona virus stopped our trip. No way to recover parking. Avoid.
JEAN
Monday, March 16, 2020

Jean-Marie
Monday, March 16, 2020

Krawczyk
Monday, March 16, 2020

FLORENCE
Sunday, March 15, 2020

PATRICK
Saturday, March 14, 2020

nous sommes rentrés une journéé plus tard que prevu avec le coronavirus mais pas de supplément a payer ca c'est cool je recommande patrick
raymond
Thursday, March 12, 2020

Idéalement placé et bon rapport qualité/prix.