UParking Luxemburg - Open Air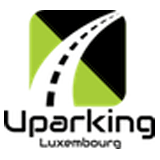 Secure Open-Air car park located just a short distance from Luxemburg Airport(LUX). Open 24/7, with FREE shuttle bus.
Uparking offers an exceptional parking service just 5 minutes from Luxembourg Airport. Park your car safely and a free shuttle will take you to the airport.
Contact the parking at the landing of your return flight and a member of the team will pick you up to take you back to your car.
Directions
You will receive a booking voucher containing the car park's address and telephone number, along with any relevant instructions and directions, upon confirming your reservation.
To view the location of the car park, please see the map on the website.
Features
24 Hour

CCTV

Child Seats

Heated Vehicle

Individual Transfers

Luggage Minding

Perimeter Fence

Shuttle bus
Customer Reviews
Simone
Saturday, January 4, 2020

Robin
Thursday, January 2, 2020

Karl Thomas
Tuesday, December 3, 2019

Heinrich
Monday, December 2, 2019

Jürgen
Monday, December 2, 2019

heinz
Saturday, November 30, 2019

Bertram
Thursday, November 28, 2019

Ruth
Saturday, November 23, 2019

Ich fand es nicht gut über Ihren Link in der E-Mail zum Parkplatz fahren zu müssen. Eine Adresse wäre mir lieber gewesen. Ich erreichte pünktlich den Parkplatz und musste erst anrufen und es dauerte dementsprechend einige Zeit bis jemand kam. Fahrservice okay. Allerdings bei Hin- und Rückfahrt dreckige schäbige Fahrzeuge als kämen sie gerade von der Baustelle! Bei der Ankunft am Flughafen bekam ich nur einen Engl. -Sprachigen ihrer Firma an die Leitung, der kaum auf meine nicht sehr guten engl. Kenntnisse eingehen konnte. Mit frz., luxemb. oder deutsch habe ich gerechnet, aber nicht damit, dass jemand NUR englischen spricht. Musste auch hier wieder 20 Minuten warten. Für diesen schlechten Service ist das Parken bei Ihnen zu teuer. Das gleiche Parken zur gleichen Zeit mit besserem Service kostet in Frankfurt ca. 20€ weniger.
Jürgen
Saturday, November 16, 2019

Le numéro de téléphone affiché sur votre site internet n'existe pas ! Un desastre ! J'ai dû prendre un taxi pour pouvoir reprendre ma voiure. Je m'attends à ce que le prix du taxi me sera remboursé par uparking. Heureusement vous avez corrigé votre erreur de numéro assez vite suite à ma plainte.
Gordon
Thursday, November 14, 2019

Leider ließ der Zustand des Shuttles sehr zu wünschen übrig.
Franck
Wednesday, November 13, 2019

Christopher
Tuesday, November 12, 2019

The website has you pick a time to drop off and pick up your vehicle. However on the day I was supposed to drop my vehicle off I got a call that stated I had to drop it off at 830, and my requested time to drop off was 930. Then when we arrived back at the airport it took the service almost two hours to pick us up to take us back to the vehicle which was 15 minutes from the airport. Also the number that I was given to make contact with the service the person stated that it was a private line, he wasn't working and gave me another number which no one answered. I will not use this service again
Jaroslaw
Monday, November 11, 2019

Lieven
Monday, November 4, 2019

EDUARDA
Friday, November 1, 2019

Bernhard
Friday, November 1, 2019

Shuttle könnte mal gesäubert werden.
Sabine
Friday, October 25, 2019

Horst
Thursday, October 24, 2019

Donald
Tuesday, October 22, 2019

The drop off at the airport was good, however, upon our return we called the company and it took more than 40 mins for the shuttle to pick us up. The service needs more than one vehicle to pick up/drop off riders at busy times.
Wolfgang
Monday, October 21, 2019

Bei telefonischer Nachfrage sagt jemand mir ich würde per Shuttle gefahren ,jedoch der Parkplatz war am Reisetag nicht zu finden und niemand in dem Industriegebiet niemand in diesem Industriegebiet kannte ihn. ich verlor viel Zeit, mußte am Flughafen parken und verpasste fast meinen Flug !