Fly and Park Valet King Shaka Airport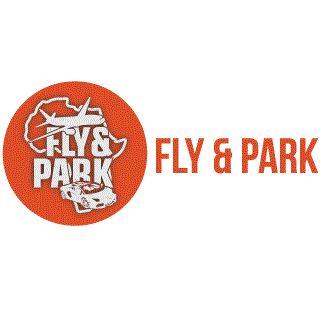 Start and end your journey with Fly and Park, the safe, convenient and hassle free parking solution! Let the insured, uniformed drivers meet you at the airport and park your car in this secure lot for total peace of mind.
An experienced driver, neatly attired in Orange and Black, will meet you at the Upper Level, Domestic Departures.
Your vehicle is kept in a safe private location, with gated armed security and CCTV cameras.
Your vehicle is fully insured with them the time the driver sits in your driver's seat (fully comprehensive insurance).
They also do a free standard wash and vacuum of your vehicle.
Fly And Park has the solution to offering its valued clients the highest level of customer service.
Directions
You will receive a booking voucher containing the car park's address and telephone number, along with any relevant instructions and directions, upon confirming your reservation.
To view the location of the car park, please see the map on the website.
Features
CCTV

Insured Car Park

Gated Entry

Perimeter Fence

Meet and Greet

Uniformed Drivers

Free Hand Car Wash

Insured Drivers

Secure

24 Hour

Car Servicing
Customer Reviews
Claire
Friday, March 20, 2020

Poor telecommunication on request to change pick up date.
Bryan
Wednesday, February 19, 2020

Hermann
Tuesday, February 18, 2020

manqoba
Saturday, February 15, 2020

I left some money and found it gone I asked the driver he gave me stupid Excuses
Zelda
Tuesday, January 7, 2020

Cliff
Tuesday, January 7, 2020

Deon
Saturday, January 4, 2020

tom
Monday, December 30, 2019

Nomathemba
Thursday, December 12, 2019

The lady handling calls is bad for the company, doesn't even understand that listening to customers unique needs can go a long way in ensuring customer value 🚮
Stefan
Monday, December 9, 2019

HAMMAD
Monday, December 9, 2019

Vuyisanani
Sunday, December 8, 2019

Jennifer Anne
Wednesday, December 4, 2019

Wilna
Monday, December 2, 2019

Appalling service. Apon arrival the driver who returned my vehicle seemed very off balance and seemed under the influence of alcohol. I immediately contacted Fly and Park as this is unacceptable and extremely dangerous. They completely disagreed and stated that their employe is not a drinker or smoker. They then continued to say that there is something wrong with his eyes that makes them red...... "well you shouldn't drive a car if there is a problem with your eyes and you are not wearing glasses!" The next person also denied the fact that there was something wrong , but stated that this person is disabled!!!!! How can you let someone that looks disorientated drive a car on a road endangering people's lives !! Management has not gotten back to me. Will not use Fly and Park again!
Saritha
Monday, November 11, 2019

Thank you Fly and Park for excellent services as always.
MICHAEL
Thursday, November 7, 2019

sarah
Wednesday, November 6, 2019

Susan Elizabeth
Monday, November 4, 2019

My only disturbance was that it stated a full valet service together with the stay - however, my car still had dust on many surfaces inside the car and actually had to take it to a regular car wash the next day who did a better service of cleaning. I won't recommend this again, because for the money I could get a cheaper place and rather pay for my own car valet. Bar for that, everything else went smoothly and staff was incredible.
MARGARET
Saturday, October 26, 2019

carin
Friday, October 25, 2019